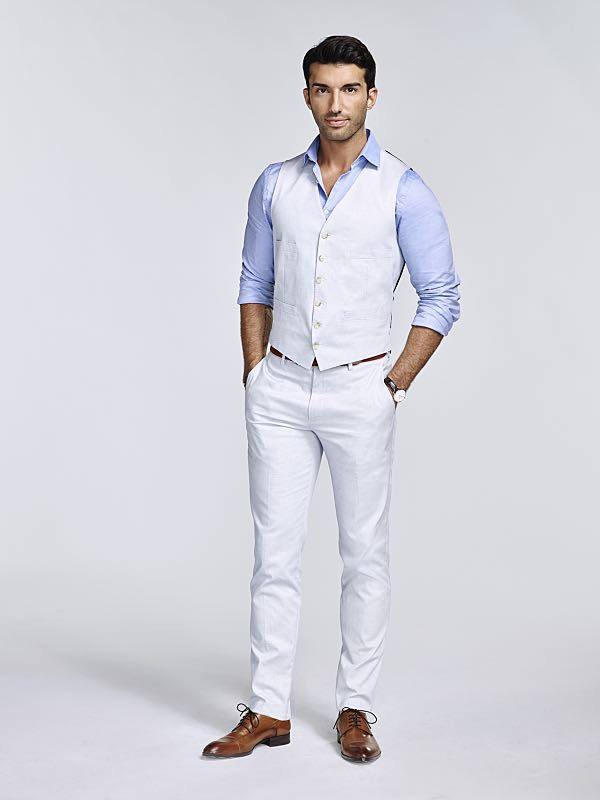 Last year, I stumbled upon a brand new, as yet little-known show called Jane the Virgin. It was funny, it was dramatic and it made me cry every single week. It had the trifecta of television qualities that so many shows aim for and miss egregiously. It was endearing without being saccharine. Hilarious without feeling desperate or mean-spirited. And, despite the fact that it is a primetime, mainstream telenovela in which a 20-something virgin gets accidentally impregnated, it was entirely relatable.
In case you are (somehow) unfamiliar, the virginal Jane (played by the sublime Gina Rodriguez) goes to her OB for a routine checkup and comes out pregnant via artificial insemination. The irony obviously lies in the fact that she has grasped tightly to her virginity all these years to avoid JUST THAT, among other reasons.
Enter Rafael. The heartbreakingly beautiful and wealthy Hotelier that Jane once shared an intimate moment with many moons ago who now also happens to be the (married) unwitting father of Jane's miracle baby. 
Justin Baldoni is the incredible actor that plays the role of Rafael. The minute I spotted him I followed him all throughout social media and found that, not only was he an incredible actor (#TeamRafael ALL THE WAY), but he was a genuinely lovely person. 
One of Justin's newest endeavors is his Shout the Good app, in which members get an actual score to measure the goodness they are putting out into the world. Justin was kind enough to take some time out of his very busy schedule to talk with me about Shout the Good, fatherhood, faith and Jane the Virgin. Prepare to fall even harder for this rare breed of Hollywood actor!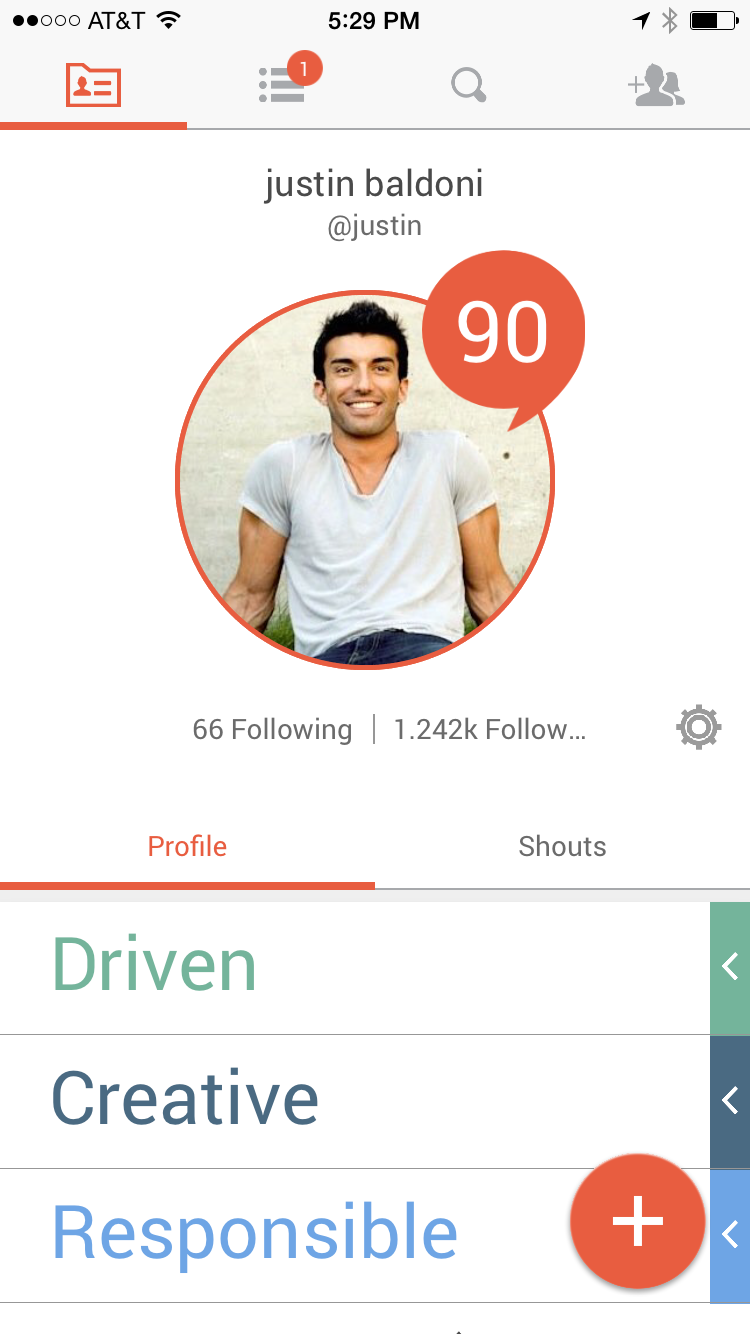 PopWrapped: Congratulations on launching the Shout the Good app! Can you tell us a little bit about what inspired this project?
Justin Baldoni: Thank you! I am so excited to launch Shout! It's been about a year in the making, and it's been a really exiting thing to watch it go live, see people start to use it and the effect it is having on them.
A mix of different things inspired the creation of Shout. 1st of all, so many amazing and beautiful things have come from the birth of social media, but at the same time there have been a ton of negatives born of it as well. Even though we're more connected to each other then ever before, at the same time, it seems that we're becoming somehow more disconnected. Our lives are being handicapped by our comparison to our "friends"— what we view as cool, or sexy, and how many likes we are get when we post the version of our lives we want the world to see. More young people have phones and access to social media then ever before, and yet depression and teen suicide rates are higher then they have ever been. Then about a year or so ago we started seeing the emergence of (in my opinion) some pretty terrible apps that focused on the darker aspect of society and that focused more on anonymity and secrets instead of accountability and positivity. So my partner Payam and I literally set out to create the opposite of what it meant to comment on a photo or a post with anonymity, and in essence we hoped to create a sense of accountability with the way we interact online. We wanted to build a place that focused on the good, and via gamification could help our users practice seeing the good in each other. The rest of the Internet can handle the negativity… we built Shout for all of the positive things the Internet has to offer.
PW: Nothing with tech is ever easy or straightforward. What challenges have you and your team faced from an emotional and logistical standpoint with the app?
JB: This was my first foray into the tech community and I had no idea what to expect. I think the biggest challenge that came up was how to make an app about positivity actually cool. That's something that we felt from the very beginning was very important, because a lot of people have tried to make apps that are positive, and the truth is that they're boring.  If you make something boring, then nobody's going to want to use it. So, the first idea was "How can we come up with a really fun way to gamify kindness and create a score that challenges people to be more positive?" 
I knew that as soon as you tell someone they have a score, human curiosity is going kick in and they will at the very least want to check in to see what their score is, even if they don't know what it's for. We hope the Shout score can become the credit score of the future. It's your positivity score; it's the way your friends already think about you and eventually there will be some massive benefits in the real world to having a high Shout score.
The hardest part of building the app was coming up with the sentiment algorithm and figuring out how to make it really work. The algorithm is a whole other challenge because you're trying to make a mathematical formula that shows kindness and positivity, and since we're using a lot of proprietary software and new technology its very difficult. It's gone through a lot of different versions, and it will continue to go through a lot of variations as tech changes in general. It's been a very educating and eye-opening road, but I'm really happy with where we're at today.
PW: How long have you been developing the shout the good app, and have you collaborated with anyone else to spread the love? If not, do you plan to?
JB: We've been developing Shout for over a year, and yes! Our plan is to have someone very close to me be the face of Shout along with a few other celebrity friends. We're going to be forming some really cool partnerships, and a big part of the app in the future is that people will be able to have real world benefits to having high Shout scores including tons of functionality and partnerships' with different apps (even in the dating world). There's no reason why a platform shouldn't exist that rewards people for being positive influencers in the world… our plan is to be the go-to app/ platform for literally everything positive.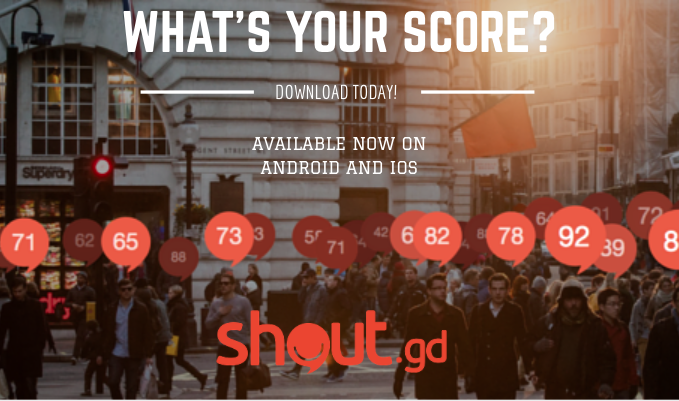 PW: Does the Shout App have everything you wanted in it?
JB: Yes and no. We had to sacrifice a lot to get it to a place where we can release it. You can't ever release an app with everything that you want in it because, unfortunately, you have to test what people like and what they don't like. 
Obviously, for me, as a first time app builder, I wanted to have the entire world in the app, but first, we had to come up with our minimum viable product or (MVP). My partner, Payam Zamani, who is the CEO of Shout and my co-founder, is a successful entrepreneur who has started a ton of businesses before we joined forces and has been instrumental in getting this all to a place where it can really be effective and take off. It's been a tremendous learning experience for me and I'm really looking forward to the future.
PW: It is said you are part of the Bahai faith which is, by definition, a religion that practices equality. How has that made an impact on who you are today?
JB: Great question!! The Bahai faith, is 100% the reason why I am trying to live my life the way I am today. The truth is that I believe being a Bahai is a way of life, and a practice, and like anything else it takes daily vigilance, refinement, and effort… so I like to say, I am trying to be a Bahai… haha. I can't tell you how grateful I am to my parents for raising me with these teachings. Being raised in this faith has given me a foundation that I am so grateful for, and incredible tools that have helped me and continue to help me try to navigate this crazy existence. The idea that our work can be our service; that we have to be a source of social good in the world; that art is considered worship, and that people of all races, ethnicities, sexes, social backgrounds, and religions are 100% equal in the eyes of God is so practical and in many ways revolutionary. I grew up learning that men and women were not meant to just be treated as equals, but that in many ways that women are superior to men, and that the two sexes are like the wings of a bird… unless those two wings are equal, then humanity can't soar. 
My faith has given me the inspiration to, at the very least, try to make the world a better place while I'm here. I want to leave a positive legacy. Whether it's being invisible or being known, I desire to make sure that everything I touch, I at least try to leave better than I found it. I know it's never going to be perfect— I don't desire perfection, but I have to try. There's a quote in the Bahai writings that says, "Everything in this world has been put here for our own development," and another that says "Nothing save that which profiteth them can ever befall my loved ones." So, in two different quotes I'm told: Everything that happens to me is put here so I can grow, and all the pain and the struggles and the trials are here to benefit me. Looking at all those things together and factoring in the service aspect literally gives me the fuel to do everything in my life.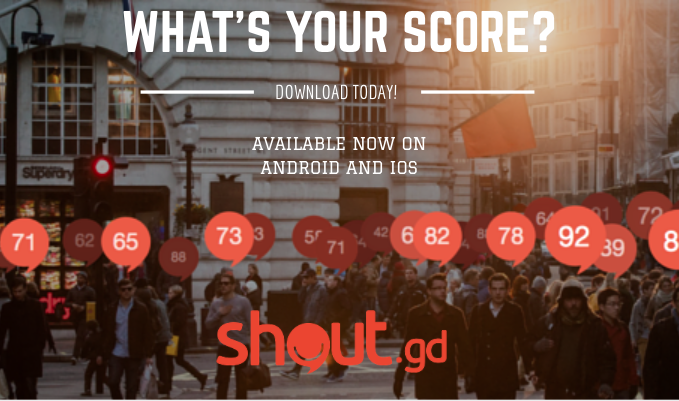 PW: You've recently become a father, congratulations! How has fatherhood changed you and your outlook on life?
JB: Fatherhood is the greatest thing that's ever happened to me, hands down, (besides meeting and marrying my amazing wife of course). It's funny, before Emily and I found out we were pregnant, I was driving, and I had the urge to pray, and I was praying from a really sincere place, and as it turns out… I was asking God for the gift of true selflessness. Being in this business, you can get used to certain things… people treat you a certain way, and certain privileges are afforded to you that unfortunately at times can make you feel different… I can't stand that feeling, and I am really hard on myself when that feeling of entitlement or an expectation of being "special" can creep into my brain. So in essence, it's sometimes a struggle to be completely selfless, and simply asking God for help in that area. Then, literally within the next couple days, boom! Emily told me that she thought she was pregnant, and we were going to have a baby. I got it immediately… I mean, I was scared shitless to be a Dad but at the same time I knew this was my prayer… this was the gift, this was the next phase of our journey in this world. Then Maiya came, and without a doubt, the last few months have been the most eye opening, beautiful months of my life. This little girl is such a gift, not just to me but to the world, and I know life is only going to get crazier but I can't wait to find all of the gems of parenthood and really get to know and understand what it means to be a father.  
When I'm with my daughter, I don't feel that same sense of self, and I'm focused on her. I want to make her life easier, I want to help Emily in any way I can to be the best Mom she can be. I want to be a better husband and I want to change the world, so that she can grow up as a young woman and know that anything is possible. So that she can grow up to be literally anything she wants to be, and that she can shatter that glass ceiling. I want her to grow up knowing that she doesn't need the approval of men in her life because she already has it from her dad.
So yeah, being a dad has shifted my whole world, and I think it's the greatest thing that's ever happened to me. It's not bullshit when I tell you that I can't think of anything I love more than being a dad and being a husband to my wife right now. I feel so blessed.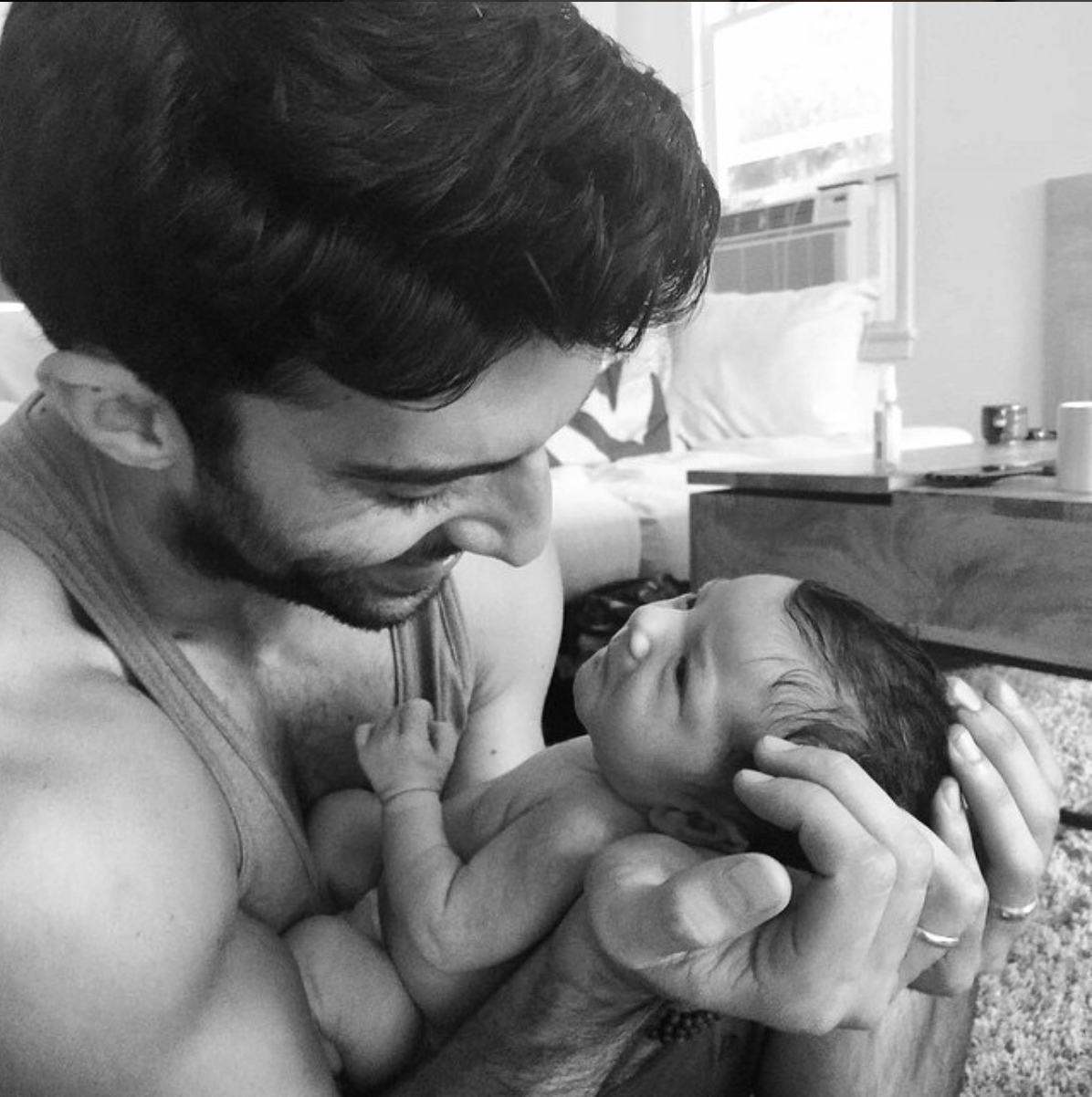 PW: How important is feminism to you, not only on a personal level, but now that you have a daughter of your own?
JB: Feminism is extremely important to me. I think we need to focus on teaching and instilling virtues and values in our girls so that they understand that, just because they are women and because they look a certain way and because society looks at them a certain way, does not mean that they are those things. But at the same time I don't think it means that we need to teach our girls that they need to be "better" then men, or that they need to be masculine to compete in a man's world, or that they need to dominate men— I actually think that hurts the feminist cause. As a man, I think it's really important to be a feminist because I really believe it should be men fighting for women's rights, for equality of the sexes and men leading the charge.
I also think it's important to remember that the goal of feminism is equality. We should be fighting for education, justice and equality and that starts with education. There's no doubt in my mind that women can do anything men can do, and in many cases do them better, but we need education, and with education will hopefully come a new race of men who won't be intimidated by strong, powerful women and will instead assist them, create space for them, and know that just because they are in the presence of a strong women… doesn't change or effect their strength as a man.
PW: Let's talk about Jane the Virgin which is, in my opinion, last season's best new show. Piloting a new show in Hollywood has got to be one of the most terrifying things in the entertainment world, with the fickle nature of the viewers. Can you even put into words what it feels like to be on a new show that, is not only loved by viewers, but is critically acclaimed, as well?
JB: JTV was one of the most unexpected blessings that has happened me. I had actually stopped acting to build Wayfarer Entertainment and focus on directing. I had switched acting managers, and in passing my new manager mentioned how fun it could be to work that part of my brain every once in a while since I hadn't really auditioned in years. She sent me on the audition for Jane the Virgin two weeks later, and the rest is history.
I can't put into words what it's like to be on the show, it's that amazing.  But what I can tell you is that we are all truly, truly grateful. We work hard, and we feel so blessed to know that people are watching the show, enjoying it and are inspired by it!
PW: What did it feel like when Gina Rodriguez was called to the stage to accept her Golden Globe for best actress?
JB: When Gina won the Golden Globe, we were all a little shocked and emotional —because we know how much she really deserved it.  See, getting to act opposite Gina is such an incredible blessing. We spend a lot of time together, and I've never seen somebody so able to readily access any part of her emotional life to build a character. Sometimes you leave scenes with her, and you're just so in awe of her talent that you forget about what you were doing. I'm not exaggerating… she is literally that good and I have no doubt that one day she will have an Academy Award and an Emmy to accompany that statue.  It was an honor to be there to witness history but more than that, I just love who she is as a human being, everything she represents and her strength as a woman fighting for her beliefs and trying to do good with her celebrity. To me… that's more important than any award you can win and any amount of talent you possess. Gina and I have talks all the time about social responsibility, service, and doing God's work and I get to see first hand that she is literally walking the walk every day. I couldn't be more proud of her. She's going to go very, very far.
PW: What is the best part about working on a show like Jane the Virgin every day, and what has been the biggest challenge?
JB: Getting to work with my family… I mean I really love my cast-mates…they are incredible human beings…so giving, so full of love and light, so down to earth and grateful. This cast, and the team that make this show are such special people and make the experience so much fun. I also love getting to play a character that is so well written and multidimensional. It could be really easy to make Rafael simple and one dimensional, but they have never let him fall into that trap. What I love about Rafael is that he has real depth and is faced with some insane challenges. Finding the light as an actor is so rewarding and the writers on our show do such a fantastic job of making his struggle so realistic in such extreme situations. 
I have such a deep respect for the writing staff, the show creator and our directors who come in every day, but also I have to give it up for our crew— the people who work their asses off day and night and who often go unrecognized. We have such a massive wonderful family that sacrifice a lot to make this show and it's such a joy to come into work and see people you love day in and day out.
PW: Can you give us any Jane the Virgin spoilers? Even just a teeny, tiny one?
JB: Okay look… If I did, they will track me down, and before I know it, Rafael will be killed off the show, so if you're at all team Rafael, don't make me tell you a spoiler! I mean this is a telenovela were taking about, I don't want to come back as the evil twin of dead Rafael. Oh crap… I hope I didn't give the writers any ideas.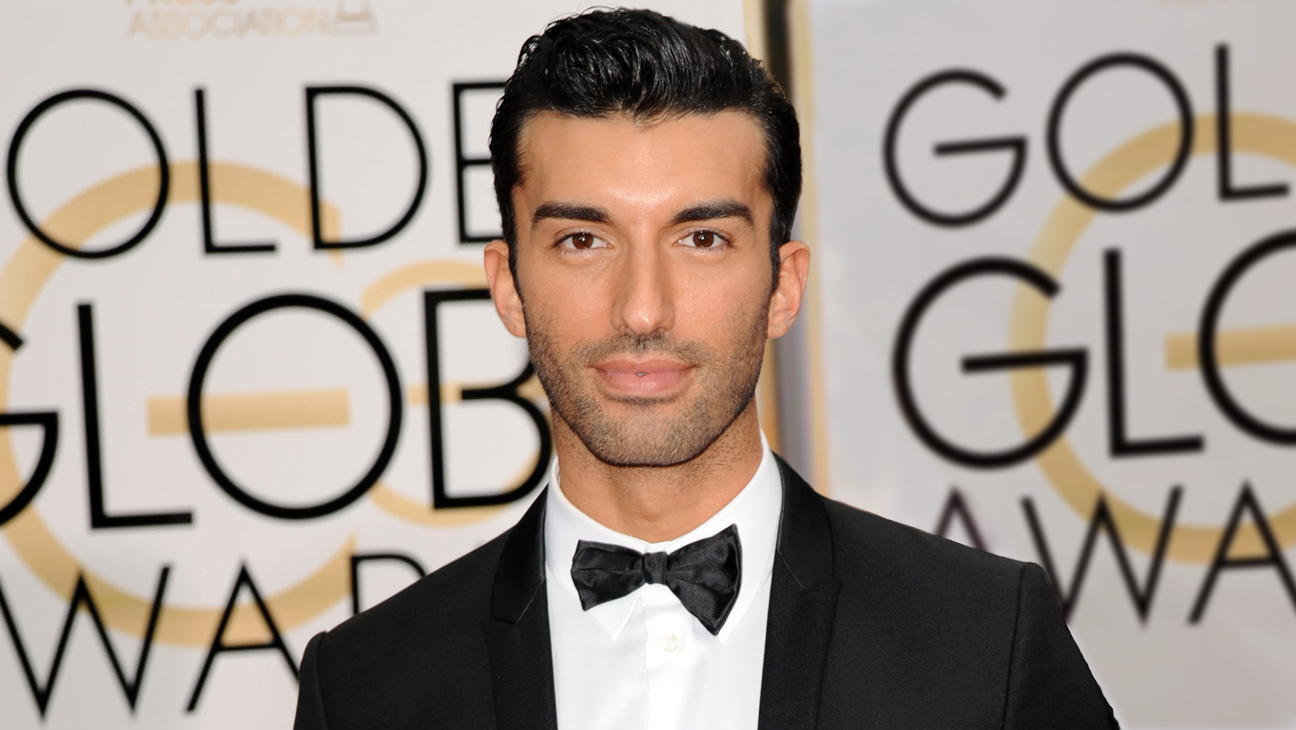 PW: Do you have any advice for aspiring entertainers? Or a warning, perhaps?
JB: My advice for aspiring entertainers is to always be themselves… don't try to be something you're not. Don't do things because you think people want you to do them or because you think it will help you get ahead. If you're a girl, and you don't want to take off your top in audition for a part, then don't take off your damn top. It's not going to make or break your career… I don't care what your agent or anyone tells you… nothing is worth compromising your morals or beliefs. If you're a guy, and you walk into a room, and you feel like you're being treated like crap then smile, send them love and leave. You don't have to endure abuse, you don't have to go to parties to be seen, you don't need your picture on a red carpet to "make it." Read, study, learn lines for your auditions, go to acting class… just be a student of life, be of service in your community, give even when you have nothing and be confident. Remember that it's okay to have morals and values in this business. In fact, I think it's everything. This business is kind of like high school— when you get here, you think you need to become somebody else to be accepted, but in fact, it's the people that stay true to themselves, who are unique and different that end up making it. You don't have to go to the parties, or do a line in the bathroom with a producer to get a job. You don't have to sleep with someone, or turn your Instagram into a soft-core porn site…just be you. Be 1,000,000% authentically you. Oh… and one more thing… don't become an entertainer to try to become famous. For God sake… believe in something greater than yourself and know that if you try, even a little you, you can do something good with it … something for the world.
PW: Do you have any regrets about your life thus far, and if so, what are they and why?
JB: Hmm... great question. No. I don't have any regrets. I really have to go back to that quote from earlier from the Bahai faith — "nothing save that which profit them can ever befall my loved ones." When I think about life from that perspective, I have to look back at every experience I've had and see how much I grew, whether I was by making a horrible decision in a relationship, or mistakes in my business life. Thinking back on my 31 years I can tell you I have made a lot of really bad decisions and choices, but every single time I make a bad choice, it teaches me something about myself and brings me closer to figuring out who I am. So… I'm grateful for those times that I mess up. I'm grateful for those times when I feel inauthentic, and I'm not myself, and I get called on it. I'm grateful for my countless massive screw ups because they've helped me get to where I am today and will continue to teach me along the way. 
Look, I know I'll never quite get there, I know I'll never reach perfection, but all I can do is try. If I try a little every day to learn and be a better person then there's no way I can have regrets. Life is too beautiful to waste a moment worrying about the past.
PW: Do you have any projects coming up that you're especially excited about?
JB: I do! I'm really excited for season 2 of My Last Days. I can't wait to tell everyone where they will be able to see it… it's huge for the series. My company Wayfarer has some really beautiful stuff coming up and some big announcements we will be making soon, including a pilot for a show I am so passionate about. There is just so much beautiful stuff happening right now at Wayfarer and Shout, we're growing, and it's really cool to see both of these little seeds that were planted with love blossoming in their own unique ways. This next season on My Last Days is going to be mind-blowingly beautiful, and I just can't wait for the world to see it. Oh… and of course, I'm excited for Jane the Virgin season 2 but that's just a given… life is just incredible right now.
We were so honored to have been given the opportunity to help Justin spread the word about Shout the Good. We cannot wait to see what else this talented man has in store for us! 
You can download Shout the Good in iTunes and Google Play; and you can follow Justin (you will not regret it) on Twitter and Facebook!