Armed with a soaring voice and an absolutely bubbling personality, up and coming singer-songwriter Katelyn Jae has made an impression on the music world. The young musician first developed a love for the craft at 11 years old, and she has honed her skills since then. Now, the young singer is FINALLY (in her own words) ready to go!
Under the mentorship of Johnny Wright, Katelyn was selected to join nine other rising talents on this year's run of Wright's Pop Nation Tour. The crew traveled the United States performing for fans in cities like Los Angeles and New York City, having fun and getting a lot of work done along the way.
PopWrapped got the opportunity to chat with Katelyn Jae during the tour's stop in Cleveland, and we got the scoop on everything she's been up to. We heard about her interactions with fans and fellow tour mates, her experiences on the road, and the final moments of recording her debut album Finally! Let us assure you that things are about to get very exciting in the world of Katelyn Jae.
One of the first questions that we asked Katelyn Jae was about her experiences on the road with so many other acts. We were curious if she had known anyone before joining the tour, and there were a few familiar faces. "Frankie Z, I met him up in New York when we worked with the same producer. I knew Round2Crew and Chris Miles because we have the same management." She and the rest of the acts rapidly became very close, which is good since they spent so much time together this summer. "Some of them are like family, and now the rest are new family."
An obvious benefit of traveling with so many people is that there is always something today. Although the young musician was dressed to impress in a sequined crop top and heels before hitting the stage, Katelyn revealed that she is all about getting her adventure on. "I know it doesn't look like it," she said in reference to her glamorous look, "but I'm just like let's throw on a sweatshirt and jeans and go out exploring!"
With so many stops across America, the Pop Nation Tour provided quite a bit of time for traveling and exploring. "I love traveling, seeing all these different cities, and meeting all these different faces every day." One part of the experience that's getting a little weary is the drive. "I'm tired. I'm really tired of the car rides."  The rides may be long, but they have provided her with plenty to take in along the way. She tweeted a picture of her car-ride boredom: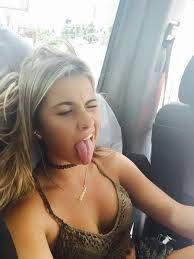 Courtesy of Twitter.com
The cactuses of Dallas and Phoenix enthralled Katelyn. She enjoyed her time in both her hometowns of Phili and Orlando, but there was one stop the adventurous songstress was most excited for is Colorado. "I love the mountains, and I've never been there. I want to hike and go in lakes; I'm very nature oriented" she explained.
Another fun adventure on the Pop Nation Tour was a stay in New York. "We were in the big city, and we had three days." Sometimes though Katelyn Jae recognizes the importance of taking a break. Although her naturally bubbly personality makes her a social butterfly, she does need a break sometimes to catch up with family and some me-time.
She got this right before stopping in Cleveland when the rest of the tour took a trip to Cedar Point. "I was really tired and totally looking for a day off. I just kicked it at the hotel, got my Starbucks, and caught up with my Mom." After that, she was rejuvenated and ready for the next big event!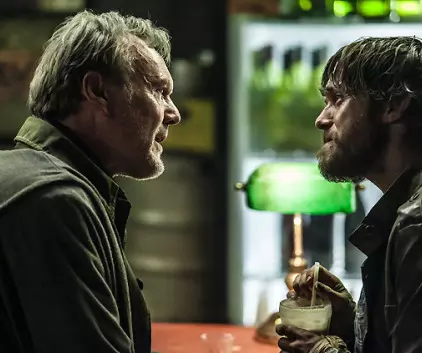 Courtesy of plus.google.com
Backstage on the Pop Nation Tour everyone is absolutely brimming with energy, and Katelyn Jae is no different. "It's like as soon as we get here we all have so much energy." Having been backstage, we can vouch that this is most definitely the case! All of the acts interact with one another, singing, dancing, snapping pictures for social media, and just having a great time. Katelyn can usually be found right in the center of this, usually right up until she has to go onstage.
We were curious if she may need a quiet corner to focus her energy before hitting the stage, but she told us that she thrives in the crowd. "I hate privacy; I love being around everybody." She explained that more often than not she is called onstage while in the midst of a conversation. "I'm like 'OK see ya later, I'll come back and talk to you in a moment, and we'll all go to Starbucks after?! Sounds good!'" After that, it's a quick prayer and the inner performer comes out as Katelyn Jae takes the stage!
Once she gets onstage Katelyn is all about her fans, especially because she knows how important the night is to them. She's been in their shoes before, so she is more than capable of detailing what happens in the hours leading up to the big event. "This is their night. They buy a ticket, pick out an outfit, and they look forward to it all day. I know how it is because I used to do it." In fact, Katelyn's fans are so important to her that she bases the success of any performance on their reaction.
"If they're having a good time, then I know I'm doing something right. If they're smiling, clapping, dancing, interacting with me it makes my job a lot easier." Furthermore, Katelyn Jae thrives off the energy. "It makes me feel good because they're enjoying it. That's my whole purpose of being up there!"
Performing for her fans is what it is all about, but meeting them is equally amazing. "They're so sweet. I haven't met one person who just isn't full of energy and smiles." One thing that can get a little tough for Katelyn though is how energetic things can get! "The only thing that's hard is when the girls get excited, and they want to run and jump on you when you're in heels. I already can't walk in them, so I have to be like 'I love you too but wait'" Katelyn explained. Her fears are real, as she did recently have surgery on her foot and didn't want to navigate a stage on crutches anytime soon. Luckily, she and her fans have all survived their meetings unscathed!
While she may have been brimming with energy before hitting the stage, Katelyn claims that she is most energetic immediately after a performance. "When I get done I have so much more energy because I just have the adrenaline. I get offstage, and I'm like 'so what are we doing now?'" Unfortunately for her that burst of energy fades pretty quickly, leaving her ready for a break. "Around eleven or twelve I'm out," she jokingly explained. There go the wild plans for a late night Starbucks run!
After finishing up her stint on the Pop Nation Tour, with a celebratory sold out show in Los Angeles, Katelyn Jae has turned her attention towards finishing up Finally. She explained that she is in the "mixing and mastering process," explaining that "the songs and recordings are done and we're just finalizing everything and getting ready."
Fans can expect to hear the album's first single "Perfect" before the summer comes to a close, and the album is expected to drop towards the end of fall! There has been a discussion about filming a music video, and Katelyn has been teasing it on social media in recent weeks. Things are in motion, and Katelyn Jae could not be more excited! "I feel like it's taking extra long because now I just want it to be finished," she said about the process.
The work is a labor of love, and Katelyn is quick to explain that it has been a bit of a labor. Recording has been great, but it's been a full-fledged process. "It's long; that's why my album's called Finally," she said with a laugh. "It's done…FINALLY, and just wanted to say it straight up." She attributes the title to her manager who came up with the idea after recording for about a year and a half on the project.
Having recorded over such a lengthy period of time has provided Katelyn with a full range of different emotions and feelings to incorporate on the album. "I went through different stages of where I'm at in my life and what I want to sing about, so it was a lot of trial and error with the songs." As a result, Katelyn and her team ended up with a plethora of songs to select from, and they were able to select the best of the best.
As a songwriter, Katelyn Jae writes from her real life and the lives of those around her. "I haven't had a whole lot of experience in love; I mean I had a high school boyfriend," but a lot of her love songs come from interpreting the feelings of others. "I listen to other people, their stories, their heartbreak. I'm really good at putting myself in their shoes." More often than not her muses also connect with Katelyn's lyrics. As a result, the whole affair is a very personal work of art!
Sure Finally is FINALLY done, in theory, but Katelyn Jae hasn't entirely closed the book on the recording just yet. "Recordings never over. I can do a song tomorrow, and we'll add it if I like it better." Basically, she's done for the moment, but "how do you ever say you're done?" I guess Finally can be FINALLY done a few times before we hear it, and I don't know about you, but I'm totally fine with that! It just means that the album will continue to get better!
With new music on the horizon, we're predicting that Katelyn Jae is poised to take over the music world… FINALLY! Keep an eye out for future developments on her ReverbNation, Facebook, Twitter, Instagram, and YouTube accounts!