If you have an internet connection and the slightest of interest in good music, you have definitely become aware of MNEK by now. The Grammy-nominated Uzo Emenike is responsible for a whole lot of your favorite songs from this decade and continues to amaze with his solo work as well. We would basically call him music's all-new boy wonder and we're thrilled that he talked to us about his new music, upcoming collaborations and pretty much everything you need to know about him at the moment.
PopWrapped: Hey Uzo, I'm glad to be doing this chat with you! To begin with, can you tell us a bit about the road from kicking off your musical journey to becoming MNEK?
MNEK: Hey, I'm glad to chat! So, I started writing when I was 8 - I would write poems and started to write lyrics and melodies. I started producing when I was 9 and then started to record music around the age of 11. Then I got discovered on MySpace when I was 14, signed my first publishing deal. 6 years later, here I am haha.
PW: How did you pick MNEK as your stage name, by the way?
M: A friend of mine at school was the one who came up to me and was like "You know your surname (Emenike) is basically the letters M N E K?".
PW: How does the creative process work for you? Can you break down a casual session of yours for us?
M: Most of my songs start with me or myself and whoever I'd write the song with coming up with a chorus and I just work around that. Then I'll usually have the idea of what I want production-wise in my head and it will just be about mapping it out on Logic.
PW: What is different about it when you get in the studio with another artist?
M: The process is much more straightforward when it comes to me working with an artist. I start a beat, we write to it and ta-da, a song haha.
PW: Your collaboration with Zara Larsson, "Never Forget You", just came out and it's fantastic! How did it come down to you two joining forces?
M: I met Zara in LA in March. Myself, her and the very talented Astronomyy wrote the song and it was originally her solo record, then I tried a solo version, but our labels thought it would be cool for it to be a duet, and it ended up really working.
PW: Can we assume it's an early sample from a full-length album that will follow? How is that coming along?
M: Yeah, basically. The album is coming along great, I'm loving so much of the stuff I'm making - I'm excited for people to hear it and to perform it.
PW: Without categorizing anything, how would you roughly describe the sonic direction it's taking?
M: I released an EP back in March called Small Talk and a lot of that was inspired by 90's R&B, but I think the album is not as reliant on that idea anymore. I'm just making pop songs now that implement all of my influences subtly. There's one song called "Party Drug" that I really love on the album, which I wrote with Brayton Bowman, Tre Jean Marie and Ryan Ashley - it's almost industrial-sounding, really loud and unabashed.
PW: Can you reveal anything about what's next in the current era? Any performances of "Never Forget You" planned, another single maybe?
M: I'm just taking it day by day. I'm planning the next headline show, looking at my next single options. Making sure I'm 100% happy with what I'm putting out.
PW: What kind of music are you listening to right now? Let's say, name your three favorite tracks at the moment.
M: I'm loving Jess Glynne - "It Ain't Right" from her album. "Magnets" by Disclosure and Lorde, she sounds awesome on that. And I love Marie Dahlstrøm's version of "Forget Me Nots".
PW: From Rudimental and Duke Dumont to Madonna and Kylie Minogue, you have put together an impressive list of artists you have worked with, including newcomers such as Brayton Bowman and Karen Harding. In terms of artistic chemistry, which collaboration did you enjoy the most and why?
M: I don't think it's fair to say who I've enjoyed working with the most. I will say, however, I do enjoy working with up and coming artists because it means I'm in on a little secret and get to create a sound with them that has no frame of reference or pressure.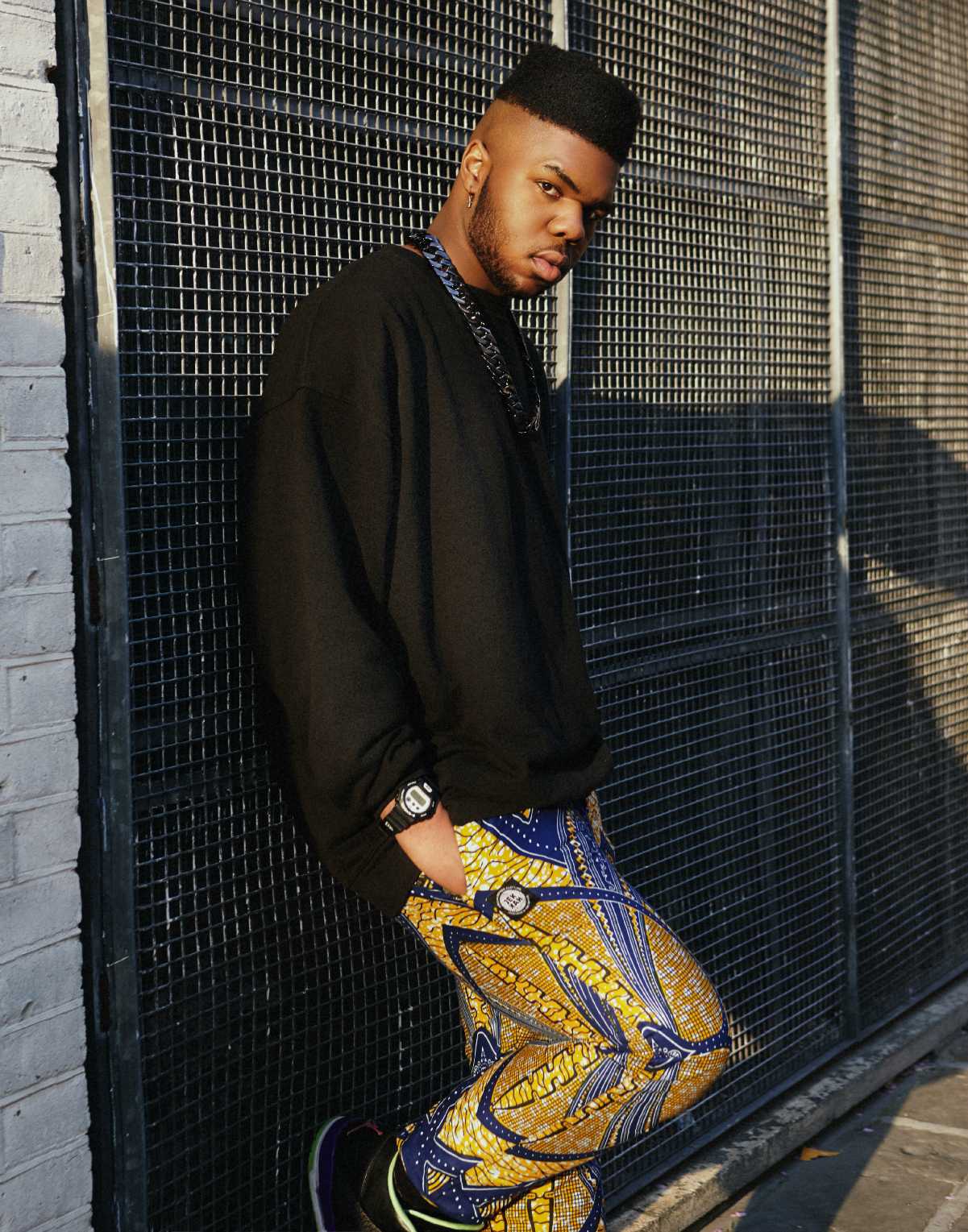 Courtesy of MNEK
PW: Apart from your own music, have you been working on anyone else's record lately? Can you name a couple of upcoming team-ups and give us a few details?
M: Worked with JoJo, one of my childhood idols. I loved her first album as a kid, so it was an honour that she even loved any of my music enough for us to collaborate together. Been working with Zara on stuff for her album. Did a song for Alex Newell that I'm obsessed with.
PW: Is there any dream collaboration of yours that hasn't already come to life?
M: Maybe Janet and Mariah 'cause I'm such a big fan of both, but I tend not to have dream collabs in my mind, as I like being surprised by who I'm working with, whether they're big or small.
PW: From your point of view, what would have to be the biggest struggle an up and coming artist has to face before making it to the scene?
M: There's too many to just pin point one haha. To be honest, I'm just happy to do what I do and the fact any volume of people listen to it - all I can do is work towards more people listening to it and just working at my craft.
PW: At this point, I would call you a veteran in the European market, but have you thought of attempting a stateside takeover as well?
M: It's in the works. I've wanted to do shows in America for the longest time and I always get Instagram comments and tweets from my American fans asking when I'm coming over, so those are happening in the new year, which I'm pretty pumped about.
PW: Before we call this a wrap, would you like to end this with a few words for your fans?
M: Thanks for your undying support and stay tuned for more new things in the coming months!
I would like to personally thank MNEK for taking the time to do this interview with me and send him the best of wishes for both his personal life and career. Make sure to never miss a beat coming from him since you can find him in all places online - he's on Facebook, Twitter, Google+, Instagram, YouTube,Soundcloud and even has his own FM!