Having made an impression with debut U.S. single, "Good As Hell", and an equally amazing EP of the same title, Swedish newcomer Paul Rey is definitely one to watch. Since we expect to be hearing more and more from him as time goes by, here's an exclusive interview for you to get to know him better.
PopWrapped: Hey Paul, thank you for doing this with us! You recently made your stateside debut, how does it feel?
Paul Rey: First of all, thank you for supporting! It feels great to have released music in the U.S. for the first time. I've been in the studio, working tirelessly for the past two years, so it feels amazing to present the music to the people and see everybody's reaction.
PW: You have just released your 'Good As Hell' EP - congrats! How would you describe its sound?
PR: Thank you! I would describe it as "modern world pop". Because the executive producer, John-Alexis, and I are trying as much as possible to create an original sound, with influences from all over the world. My parents are from Finland and Chile, and John's parents are from the Philippines. We're both born and raised in Sweden and started off making Hip-Hop music. So we try to incorporate and connect all of that into our music. I think it's a good reflection of what the world looks like today.
PW: We get to see different sides of you on it. How was the process of putting it together?
PR: Like I said, I've been in the studio for two years straight just making music and tweaking with the sound, so I pretty much just wanted to come up with the best music I could. Once it was time to pick songs, these six songs felt very natural to me.
PW: Which one is your favorite song on the record and why?
PR: It's really hard to say. They're all very personal to me, so it changes from day to day. But for now, it's probably "Blue Sky", the acoustic version. It's just so brutally honest. No harmonies, no big choir. Just honest.
PW: There's a really empowering and uplifting message in both the lyrics and the video for "Good As Hell". Is there a story behind it?
PR: There is! I had personally dealt with anxiety and stress prior to writing the song, and needed to let it out somehow. And as soon as John-Alexis came up with the guitar riff, I went crazy. And the first thing that came to my head was the hook: I feel GOOD AS HELL! It just came out, and felt natural to say. So I knew it had to be a happy song. As a songwriter, I hadn't written many songs that are purely and solely happy. It was a big challenge to me. Because I wanted to portray happiness in a real way, not just make a song that people could dance and be happy to, while singing about partying in a club or something like that. So what I chose to do was, instead of writing the song about just being happy, I wanted to bring up in the verse what I overcame to feel this happy. What struggles I've gone through before, to be where I am today. Tell the story of the "past", so you appreciate the "now" even more. From low - to high. From rock bottom - to the top of the mountain. It makes the happy feeling more genuine.
PW: Are you going to lift another single from the EP? Which track would you like that to be?
PR: I'm not sure yet, since we just released "Good As Hell" as a single. I'm excited to see how it goes for that song! If I was to push for another song of the EP, I'm happy no matter which one is lifted.
PW: Are there plans for a full-length studio album anytime soon?
PR: I'm always in the studio working on new material. How and when it's going to be released, I don't know just yet. Either way, I'm doing what I love the most: music.
PW: Do you have any performances scheduled in the near future? Where can the fans see you live?
PR: Tour is in the planning! Hopefully I'll be able to sing to everyone who would like to listen, very soon!
PW: Can you tell us a bit about how you got to know the legendary Quincy Jones and how things rolled from there?
PR: He had heard of "Good As Hell" once I released it independently in Sweden. While we were in Los Angeles, he wanted to meet up. So one day he invited us over to his mansion in Bel-Air, to listen to some more music and talk. We sat down for over three hours, discussing music, world politics, movies, and I listened to him telling some amazing stories.
PW: Which artists have influenced you on your own music?
PR: Everything from the greats to some newer amazing acts. Bob Marley, The Beatles, Michael Jackson, James Blake, D'Angelo, Macklemore & Ryan Lewis, Jon Bellion, Sam Cooke, and the list goes on…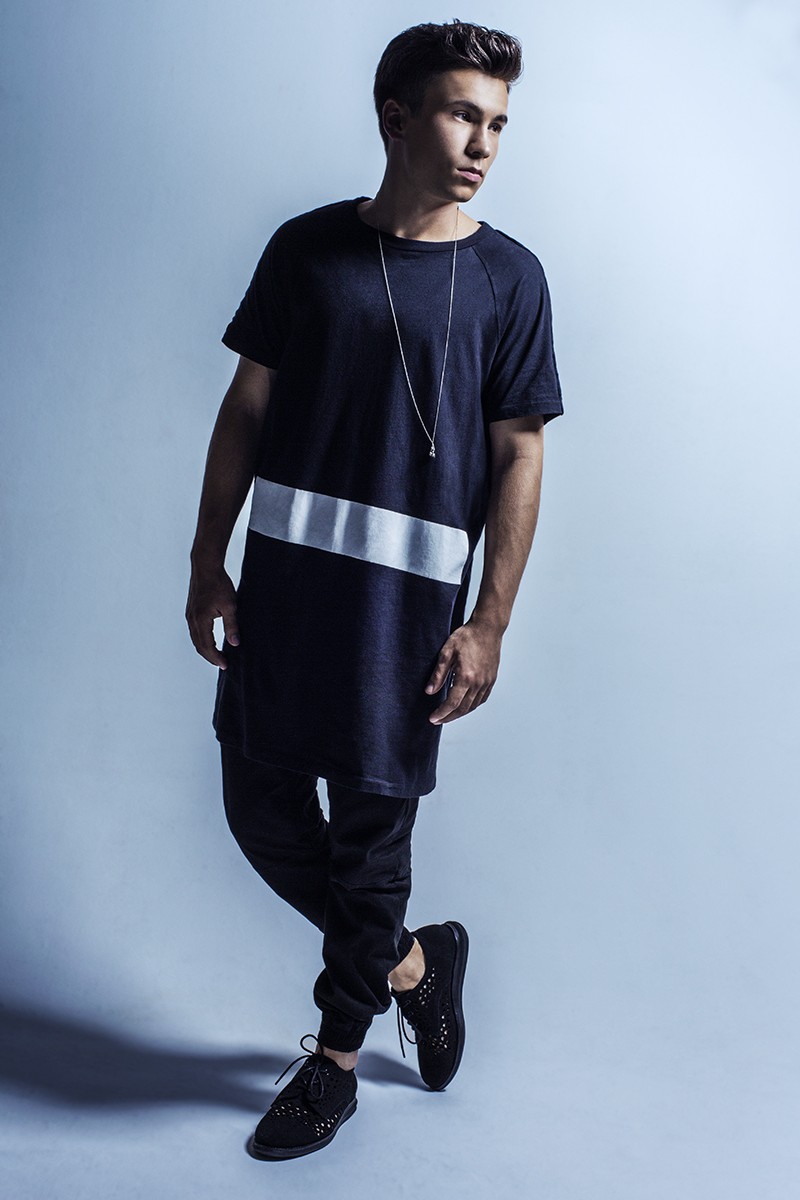 Courtesy of Paul Rey
PW: In what ways would you like to further experiment with your sound in the future?
PR: I haven't done any collaborations with other artists so far. It would be really amazing to see what would happen if I teamed up with some of my favorite acts.
PW: Can you name a few of your dream collaborations?
PR: Paul McCartney, Jon Bellion, D'Angelo, Kendrick Lamar & Eminem.
PW: What's the best piece of advice you've been given for your career and by whom?
PR: I can't honestly boil it down to one single quote. All I know is if it wasn't for the support of my family and friends and the help I've gotten along the way, there's no way I would be where I am at today.
PW: Where do you see yourself in, let's say, a couple of years from now?
PR: I've completed my first world headliner tour. I continue to look at my career as a passion, not work. And I'll probably have moved to the States by then. A Grammy is the dream. Or two.
PW: And before we call this a wrap, would you like to leave us with a few notes for the fans?
PR: Thank you to everyone that has listened to the EP, bought the EP, written to me on social media and supported me in any kind of way! I see you, I hear you, I appreciate you. From the bottom of my heart, thank you.
Make sure to stay in touch with Paul Rey on social media so you never miss a beat! You can find him on Facebook, Twitter, Instagram and  YouTube.