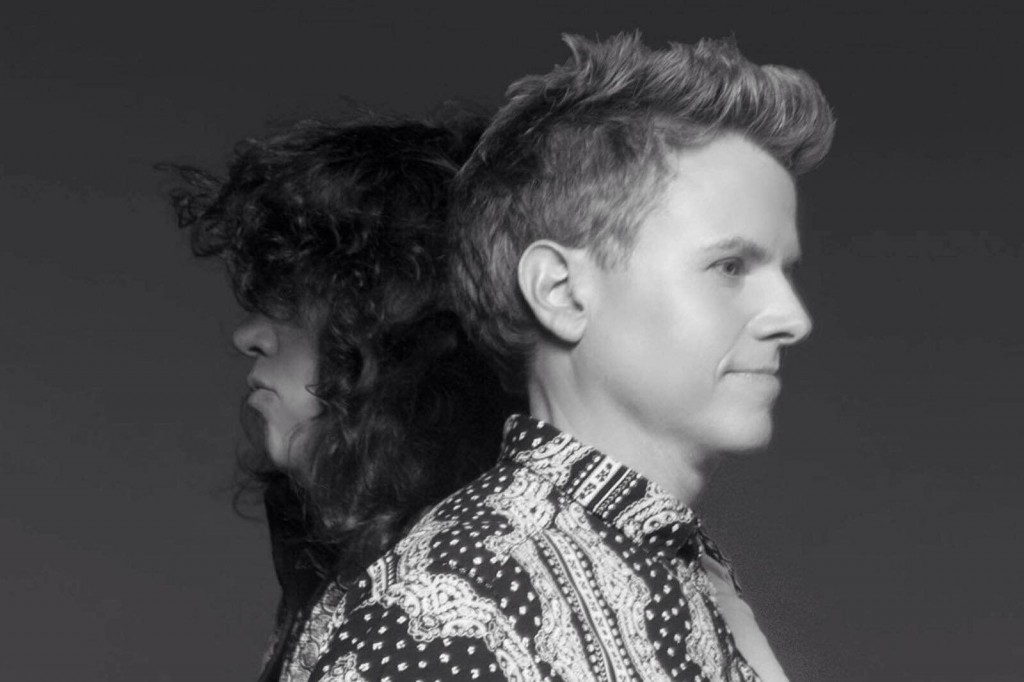 Adam Jones PR
As Peppermint Heaven, AKA Spark and Juno, prepare for the release of their debut album Precious Things next month, PopWrapped is delighted to premiere the video for their upcoming single, "The Cage That We Live In."
The video for the track is one of several that will gradually piece together the narrative of the album and was created with the help of director Pierce G. Wilson and Taiwanese illustrator Jeremy Zheng.
Asked about the song, Juno, the vocalist and keys player in Peppermint Heaven, said:
"'The Cage That We Live In' is a song about breaking free of limitations in your own thought and finding your inner voice.  Spark came into the writing session with this hypnotic drum loop, we began to play to it and the song practically wrote itself.  The chorus lyric 'To win we need a voice that's real / A voice that's made of stainless steel / Like the cage that we live in' actually came to me out of the blue while we were working on the melody for the song.  It's such an unusual line and the rest of the lyrics sprang from that line.  We're quite proud of this song.
As for the process and story behind the video, director Pierce G. Wilson explained:
"In my film for 'The Cage We Live In,' I wanted to channel feelings of reckless and youthful rebellion. These feelings of rebellion seem so justified in our youth, and I wanted to bring to light the beauty and excitement brought about by these situations of brash defiance. As a teenager I graffitied a mural on an abandoned building; even though it caused no harm, it felt like such a strong act of creative rebellion that I had a glimpse into a new world. Similarly, I wanted the graffiti in the film to reveal a magical new world that stood in sharp contrast with the surrounding environment."
Check out the video below and to keep up to date with Peppermint Heaven, visit their website, like them on Facebook or follow them on Twitter. Their music is available on iTunes!
https://www.youtube.com/watch?v=1AtTEkITU5I&feature=youtu.be&h=500