Over the past week, four websites have, day by day, been revealing clues and possible hints about Brian Selznick's new book The Marvels. Today, as the final stop on the teaser tour, it is with immense pleasure that, on behalf of Popwrapped, I share the final three pieces of the puzzle, firstly via this image: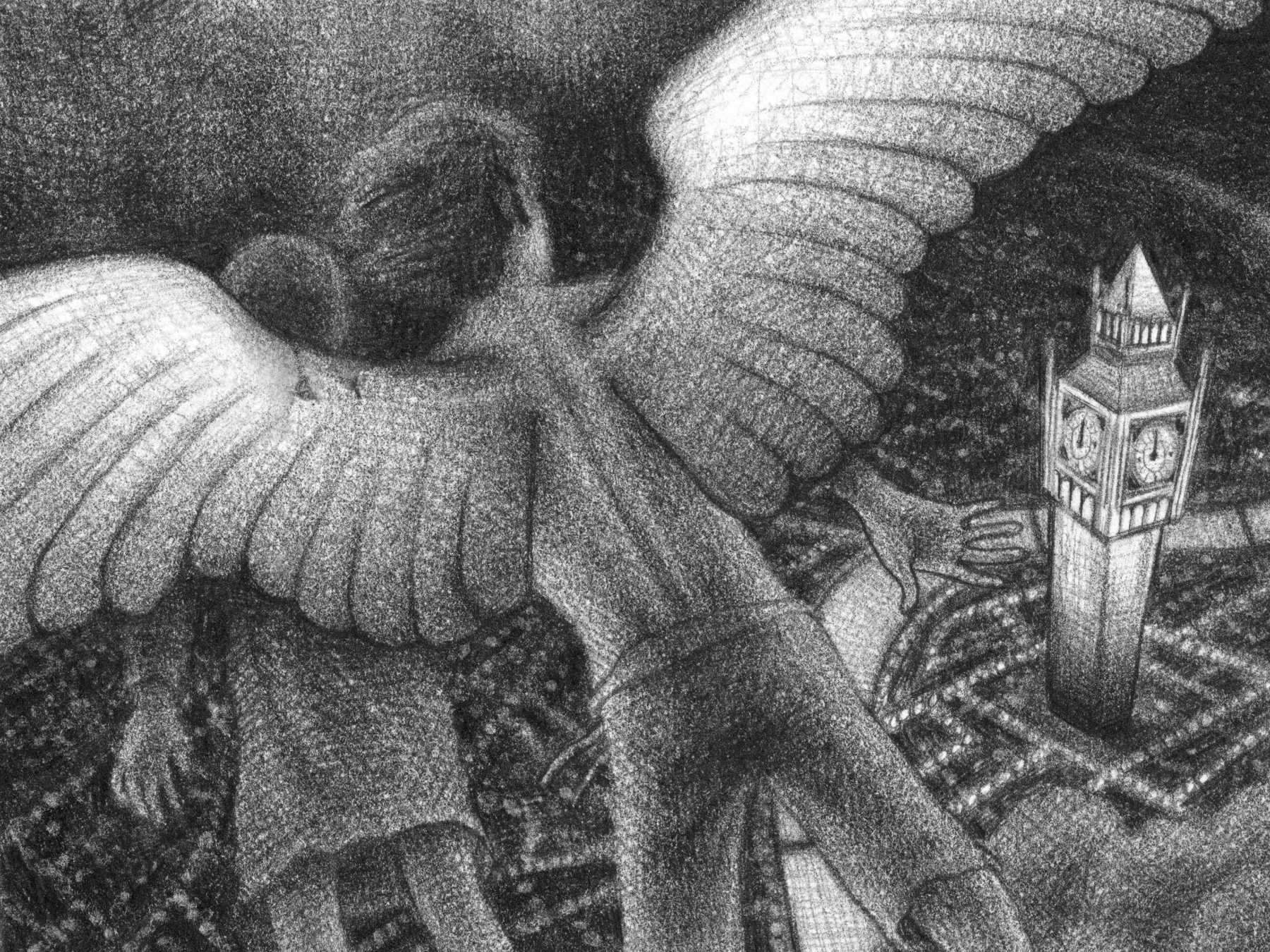 photo credit: bighonchomedia.com/Brian Selznick
Mysterious, isn't it? Looking at this image always reminds me of the Christmas film The Snowman (minus the wings of course), flying over the city and admiring the world below. What I've taken from this image is an overwhelming desire of wanting to escape, to explore and to break free of the restrictions that come with living in whatever town, city or location you were born in. It makes me realise, more than I ever had before, that we only live once and we should seize that life, the opportunities and freedoms it gives us with each and every chance we get.
One lucky individual will win this signed by Brian Selznick image, which will also be framed, as well as receive a copy of the book – exciting stuff right? Keep an eye on Popwrapped.com for more details!
The second clue came in the form of some audio which we have posted for you to listen to below. Check it out and then start coming up with your theories!
As for what I think:
I've always believed that those individuals who grow up in a poorer, less stable environment than others often go on to succeed more as they're determined to make something of themselves. I believe Mabel to be such a character.
Mabel, like so many of us, dreams of a better life, that, in my eyes, makes her extremely identifiable to and I'm rooting for her to achieve all she hopes for and more.
There's a fire in her that I think is refreshing - what with so many books today focusing far too much on women falling in love or pining over who they think is 'Mr. Right.' Instead, Mabel is one of very few characters I've come across who seems determined to put herself first whenever she can, and that in itself makes me curious to see what she gets up to.
Finding the book of Shakespeare plays in the street gives her a whole new perspective. I think we've all found inspiration in things before, may it be a conversation, a person we meet or pass in the street, or, like Mabel, a book we come across. Perspective is good and often a necessary tool to have in today's society and, as I believe it has and does with Mabel, it can change your life.
As a child, Mabel is desperate to grow up. As someone approaching thirty, I used to think I wanted to be older, but now, with responsibilities and expectations, sometimes I feel exactly the opposite. No one should wish away their childhood, and the fact Mabel does so suggests she's longing for a time in her life when she can finally be herself, do her own thing and break free from the chains of poverty which hamper her so much.
The works of Shakespeare are some of the worlds' best-loved and rightly so. However, Mabel's declaration of "best beware my sting!" again raises my theory that she is far more powerful and ambitious than she lets on, notably at the beginning of the audio and as a result of her background. To me, she comes across as someone people, not just women, everywhere can be motivated and inspired by, and I'm eager to see where life, and the story contained within The Marvels takes her.
The final clue came in the form of a key - my connection to the Marvel house.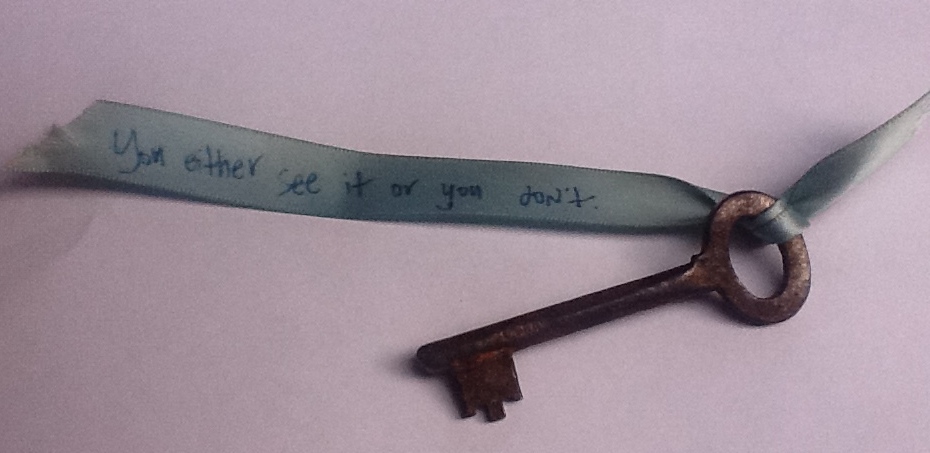 The key is rusted and has a piece of pale ribbon around it on which is written the cryptic message: 'you either see it or you don't.' The ribbon appears to have been cut at the far end, suggesting there were once other words once written on it that have been removed - the mystery deepens!
As to what this key might unlock, the possibilities are plentiful. My suggestions are a door to a room in the Marvel house that perhaps no-one has entered for many years, or maybe a safe or a trunk within which are hidden dark family secrets. Share your guesses with us using #TheMarvels. 
Amazon describe Selznick's latest work as:
Two seemingly unrelated stories -- one in words, the other in pictures -- come together with spellbinding synergy! The illustrated story begins in 1766 with Billy Marvel, the lone survivor of a shipwreck, and charts the adventures of his family of actors over five generations. The prose story opens in 1990 and follows Joseph, who has run away from school to an estranged uncle's puzzling house in London, where he, along with the reader, must piece together many mysteries. How the picture and word stories intersect will leave readers marveling over Selznick's storytelling prowess. Filled with mystery, vibrant characters, surprise twists, and heartrending beauty, and featuring Selznick's most arresting art to date, The Marvels is a moving tribute to the power of story.
Selznick is heading out on a book tour which kicks off on release day, Tuesday, September 15. Click here to see if he's coming to a town or a city near you.
The Marvels will be available online and in all good bookshops.