Sweden is a country where musicians thrive and leave the rest of the world speechless with their talent and artistry. Sophia Somajo aka Soso is no exception, and since we'll be hearing a lot more from her, we're happy to get to know her better through our exclusive interview.
PopWrapped: Hello Sophia, it's nice to be chatting with you! Would you like to kick things off by telling our readers a word or two about who you are and what you do?
Sophia Somajo: Well, I'm an artist living in Stockholm, Sweden. I make music (for myself and other artists), write poetry, and design clothes.
PW: When did you realize you wanted to pursue a career in music and how did it all begin?
SS: I have never really wanted to pursue a career in music per se. I'm not very good at the "career part" anyway… I just make the music. Because I have to, sort of. It's simply my most natural medium for self-expression. The first time anyone wanted to put my music out into the world, I was both shocked and unprepared. It still is unreal to me that anyone beside myself listens to, and has an opinion about what I do.
PW: What kind of music did you grow up listening to and what part of it has stayed with you until today?
SS: I still listen to everything I grew up listening to. I was raised well, musically at least… Ha.
My mother was very into soul and pop music. Prince, Michael… Stevie. My dad was a severe 70's rock n' roll fan. Jimi, Dylan, Stones, Zappa etc. Around 10-15 I "found" hip hop by myself (so to speak) and was struck hard. My hero at that time was 2pac. He was my first big crush. I had every one of his records. Knew every word to every song and later, after his passing, I saw every documentary and bought into every conspiracy around his death. I still mourn him.
PW: Can you name a few artists that have influenced you on your own music?
SS: I would say that film has inspired my own music more than other music has. I have never been good at picking out greatness and reinventing it. Cinema, being a different format but affecting me in the same way emotionally, is definitely my biggest inspiration. All my songs have a very vivid visual world. A plot and an intrigue.
Some people who happen to be artists that have inspired me generally in life, are Patti Smith and Bjork.
PW: Being an up and coming artist in the industry is definitely not the easiest thing in the world. Can you name a couple of the difficulties you've faced?
SS: I'm not great at the social game of the music industry. I have missed many big "chances" because I am never "in the right place at the right time". You know, I don't go to "the right parties" and shake hands with "the right people."
I don't travel a lot and I don't tour (at the moment). I am very seclusive and prefer just minding my own business. Living my life so that I have something real to write about. The industry isn't real.
Courtesy of Sophia Somajo/Riccardo T. Castano

PW: On a more positive note, though, what's the best thing about doing your job right now?

SS: The fact that I can pay rent writing songs blows my mind.

PW: You've just released "Klein Blue" and it's all kinds of wonderful, you must know by now if you didn't when you dropped it. What was the inspiration for it?

SS: "Klein Blue" is a song I wrote in just a few minutes. I just free-styled some words over a few chords and it was there. Yves Klein is one of my favorite artists and I have been obsessed with his patented blue my whole life. The color is so cinematic. It's bold, bright, and beautiful. But the chemicals that make up the beauty are very toxic. I somehow relate.

PW: I suppose you're working on more music and there's a full-length release on the way. How is the process coming along and would that be an album or an EP?

SS: The album is almost done. But I will release an EP a few months before the full-length record. I keep writing new songs, though. I always do. So until I know I really have to close the album, I will keep adding, removing. Killing darlings.

PW: How do things work for you in the studio; what drives you?

SS: My studio is in my bedroom. I write and record everything in there. So if I work on a song with another person, they send me the music and I write the song and then I record it myself. It works good for me as I can get an idea I just have to record at 2AM in the morning. (My neighbors love me…) My previous (very lofi) records, I both produced and recorded 100% in the bedroom. Real D.I.Y. That's why my production company is called Do It Yourself Bitch Productions. Haha.

PW: How would you describe the direction that your sound is taking?

SS: I think.. or I hope, that it's evolving, becoming more mature. I don't love using terms or genres to describe music in general. I would love to make noise that you can't really label. But if I have to, I would say "Klein Blue" is definitely one of the more "pop" songs on the record.

https://soundcloud.com/youcancallmesoso/sophia-somajo-klein-blue

PW: Can you name your favorite lyric from the ones you've sung?

SS: Of my own…? Jeez, hard. Hmm… Maybe: "…everyone is special the exact same way…" from a song called "Kids" that I have written and performed vocals on for DJ Style Of Eye (from Galantis). Elliphant is also on that song. It's not my deepest and most soulful, but perhaps one of my more clever/fun lyrics if I may say so myself. I make fun of hipsters in that song. Haha.

PW: Give us a top-3 of your favorite songs at the moment.

SS: At the moment. Like current music? Well, then Drake - "Know Yourself", Kendrick Lamar - "Alright" and my dear friend and genius Seinabo Sey - "Poetic".

PW: I've noticed that you're a designer for KLAUN as well. How do you manage to combine your two crafts and are they connected to you?

SS: They are definitely connected in the way that they're both creative. I am not much good with anything else. But the designing is much simpler somehow. It isn't as narcissistic and self-dwelling, you know. It's clothes. It can't ever get too serious. It's a total superfluous luxury and I find that it is like a vacation for my mind when I work with the brand. You want me to send over a few t-shirts? You guys are definitely down with KLAUN.

PW: Can you give us something to look forward to? Like, at this point, what's the next step for you?

SS: The next step for me is the video for "Klein Blue". I can't wait to release it in January. It will be epic. And then the second single and the first EP Freudian Slip Vol. 1 coming this spring. Album by summer or something..?

PW: Before we call for an end, what would you like to say to all of the people who have supported you in your career so far?

SS: Thanks for giving a weirdo a shot.

To call this a wrap, we would like to thank Sophia Somajo again for taking the time to do this Q&A with us, it's been a pleasure and we

hope

know she will keep thriving. If you never want to miss a beat from her again, make sure to stay tuned on Facebook, Twitter, Instagram, Soundcloud, as well as her official website.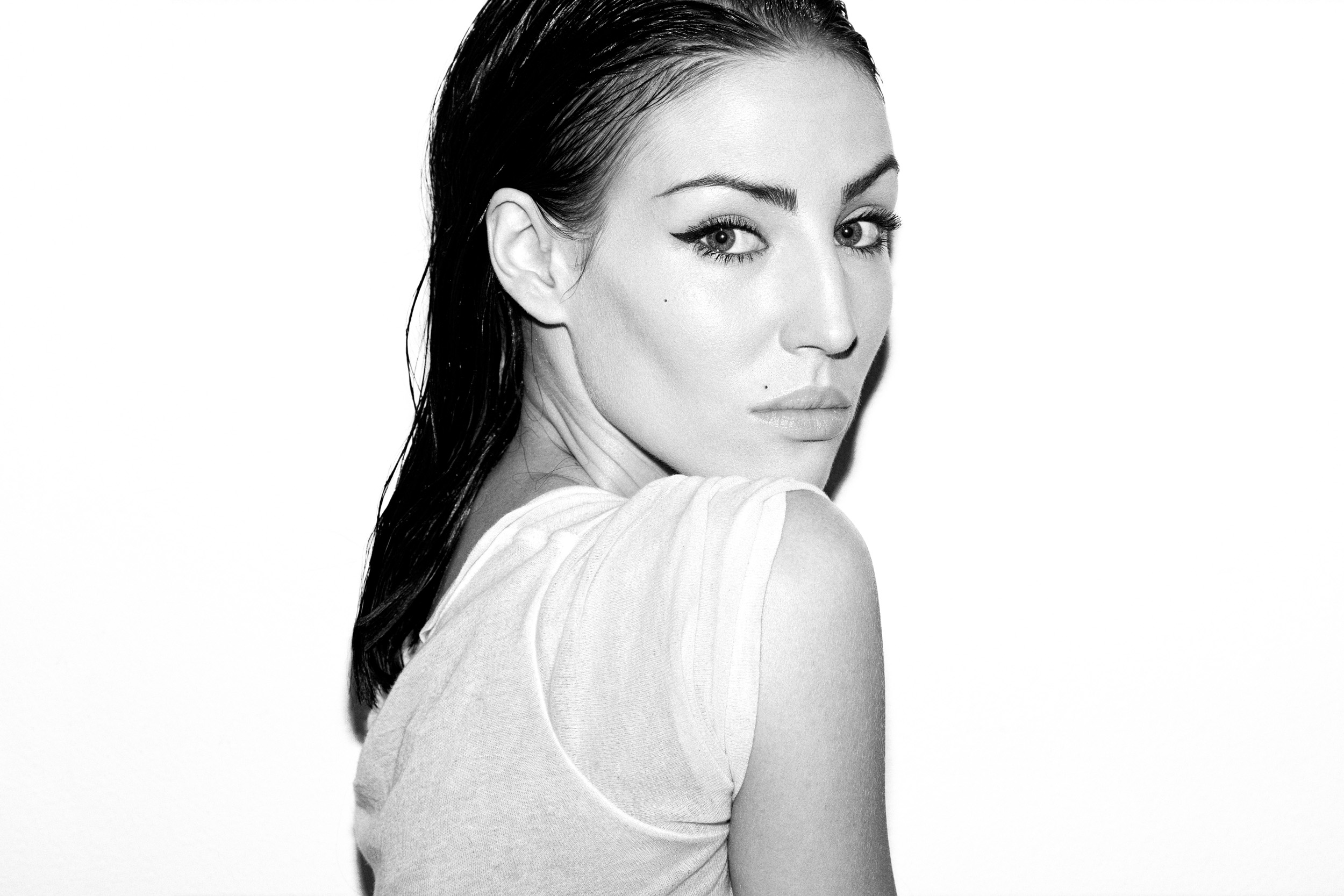 Courtesy of Sophia Somajo/Riccardo T. Castano