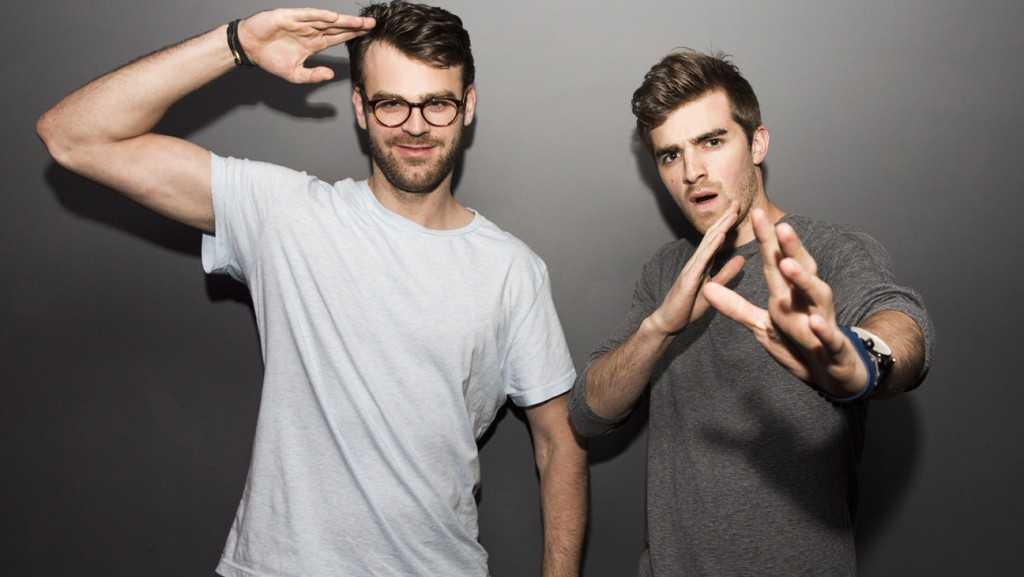 Self-identifying "troublemakers with hearts of gold," The Chainsmokers also happen to be some of the hottest producers and musicians on the scene in 2015.  Comprised of the vivacious Drew Taggart and Alex Pall, the duo have taken the world by storm with their danceable beats and forward-thinking productions.
https://www.youtube.com/watch?v=kdemFfbS5H0
The Chainsmokers exploded onto the scene with the massive success of their playful track, "#Selfie" in 2014.  With its infectious beat drops, dramatic bass, and comical lyrics (who isn't able to relate to a song that simultaneously dramatizes and trivializes taking a selfie?!), the song blew up on radio and effectively introduced Alex and Drew's larger-than-life style to the world at large.
https://www.youtube.com/watch?v=__hLiNfqZ_c
Since "#Selfie's" massive success, the duo have been hard at work in the studio churning out music for their fans.  In May of 2015, they released a new single titled "Bad Intentions," and every month since then they have released a new track.
Their sound on these releases is a little more restrained and Indie than what they explored on "#Selfie," as they incorporate some trance-inspired elements and create dreamy yet entirely danceable productions.  In their second month The Chainsmokers struck gold with what has been billed as their best song to date: "Roses."
https://www.youtube.com/watch?v=G5Mv2iV0wkU
It's a damn good track, easily one of the best releases of 2015, and it successfully offered Alex and Drew a podium to continue sharing new music with an even larger fan base.
Last month The Chainsmokers capped off their five months of new music with an EP titled Bouquet, which brought all five of their monthly releases together on one pristinely pressed album.
After Bouquet hit the scene, they followed up by hitting the road on their Friendzone Tour.  While on the tour, The Chainsmokers have brought their larger-than-life personas to fans at 42 sold out shows in 40 cities.  The show is basically a traveling nightclub with some of the best visuals and music imaginable, and Alex and Drew breathe life into it all.
We at PopWrapped had the opportunity to chat with The Chainsmokers after witnessing a show on their current Friendzone Tour.  We talked all things The Chainsmokers, including the release of Bouquet, their experiences on the road, future releases and eyebrow care!  Read on, because you don't want to miss out on any words of wisdom that they had to share!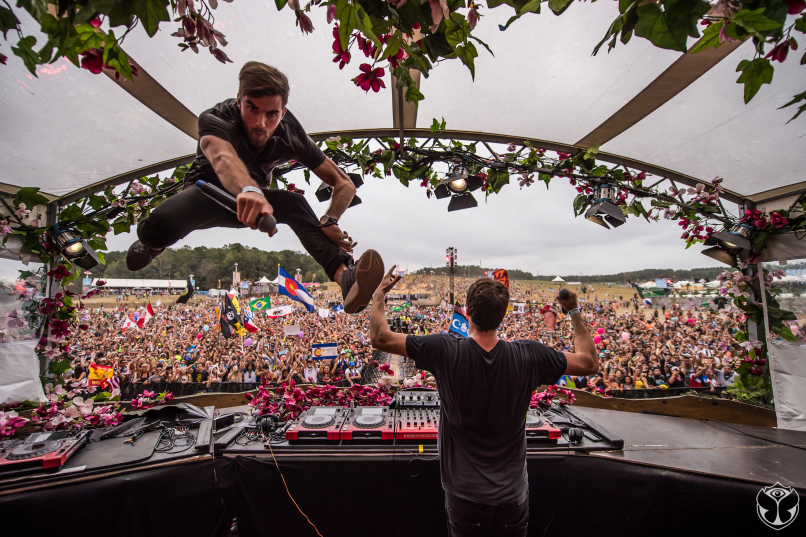 PopWrapped: How does it feel to have finally released Bouquet after months of teasing new music?
The Chainsmokers: Honestly, great but the idea of Bouquet came after the chicken… Once we were finished with "New York City" [their newest track] we thought it would be cool to release it as a bundle… It was something we hadn't done before and we didn't have huge expectations but it really worked out well!
PW: Speaking of those months you spent teasing fans with new music, how did you come up with such an innovative marketing strategy?
TC: It came from our frustration with our former labels and the speed at which they thought people consume music. It's a totally different landscape out there right now and we wanted to be able to give our fans what they wanted, more music. We love making music, we love putting it out, we figured one song a month would give each song enough time to mature, and if we had something special we could slow down or whatever. It's been great, though, because dance music fans consume music so fast and our theory is, if you aren't looking at us, you are looking at someone else.
PW: The album sees you collaborating with several different talents.  How do you select an artist to work with when it is time to lay vocals on a track?
TC: It's not really a selection. We are working with a ton of artists at any given time. We just felt like these tracks were our best given the timing and their completion. Generally, though, we love singers that are authentic and raw. They are talking about real things in an innovative way that we haven't heard yet. We stress strong vocal melodies a lot as well.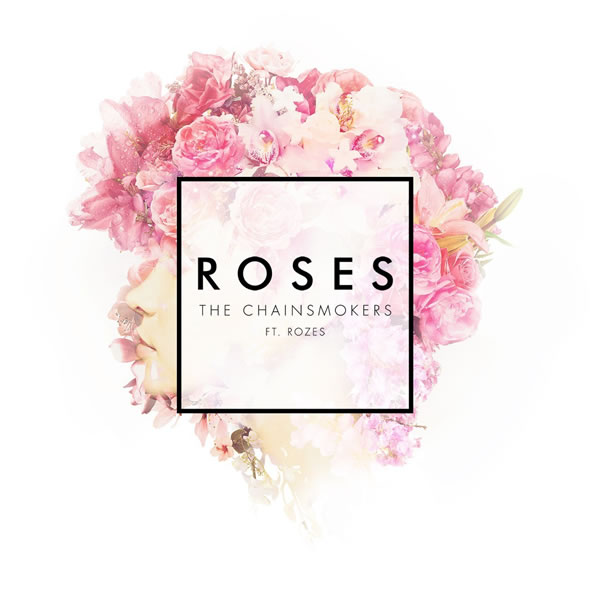 PW: I have to ask (because I am thoroughly obsessed with the aesthetic) who is responsible for the album art for your releases leading up to your Bouquet release?
TC: Before we were signed we did all our cover art and we have continued to build on that aesthetic. We are very, very involved in that process and we think it has paid off as you can really identify our music by the artwork and we feel like it really sets the tone! So we are so glad you really like them!
PW: Since its release, "Roses" has performed exceptionally well and attracted the attention of several huge musicians (including Justin Bieber).  Upon its release, you described it as the best song you had ever created.  How does it feel to receive validation as the track climbs up the charts and into the hearts of so many fans?
TC: That song is particularly special to us! We really put our heart and soul into it and everything about it happened just how we think our best stuff happens. We don't want to be the selfie guys and we always knew we had so much to offer musically and to finally be getting some acknowledgement of that is really great!
PW: Would you still say that "Roses" holds a special place in your heart as the best piece of music you have worked on?
TC: We have some new unreleased stuff we are really excited about but until it's out it's hard to say! We think we are pushing ourselves, though, and the stuff we have coming up will get people really excited, especially if they like what we have been doing!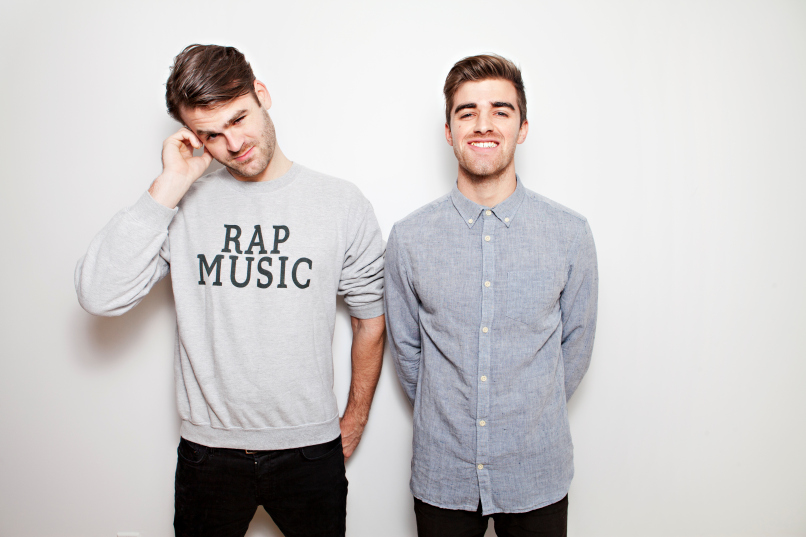 PW: After releasing Bouquet you implied that this wouldn't be the end of your monthly music.  Can you tell us a bit about the next track you plan on releasing?
TC: We decided to hold off now until 2016. There is just so much music coming out right now and "Roses" is doing well… we didn't want the other stuff to get lost. So two months off, hopefully our fans can wait!
PW: This year some seriously talented, up-and-coming vocal acts have released projects to critical acclaim.  With talents like Halsey, Bebe Rexha, Troye Sivan, Pia Mia, and so many others shaking up the game, is there one act in particular that you'd like to work with?
TC: Oh Wonder, without a doubt! We love all the aforementioned artists as well!
PW: What would you want to make with them?
TC: Music, and maybe shred some band tees…
PW: In previous interviews, you've been asked what celebrities you'd like to gift with a rose, so we thought that it may be time to switch things up a bit.  We're curious who you'd like to spend a night with in New York City?
TC: Wow tough question! We feel like a night out with Travis Scott or JB would be hella fun! But for a girl maybe Selena Gomez… everyone seems to love her! So we imagine she is mad cool!
PW: How would you spend the evening?
TC: Same way we spend every evening good food, tequila, laughing… def carbone and then just see what was good with NYC after! (Just a quick message from PopWrapped: don't forget to give us an invite, because this sounds perfect!)
PW: Can you talk about the conception of The Friendzone Tour?
TC: Well we basically have traveled around the world and played a show everywhere, and we didn't want to go back around and do the same thing. We figured our fans deserved more and we were up for a new challenge. So we worked with our team and drew up the rough idea of when the tour would happen, how long it would be and started designing our stage and building out the support. Coming up with the name was the hardest part, we were joking about it being the friendzone since all our homies were coming and that name itself has so much comedic relief around it, we figured why not. It's a funny name but the tour is no joke, 40 cities in 42 days or something like that! It's almost all sold out now and we have had the most amazing time!
PW: What is your favorite thing about being on tour?
TC: The fact we no longer have to go to the airport! We are more rested and more productive on the bus than we ever could be doing fly out dates!
PW: What do you think is the most important thing to bring to the mix during a live show?
TC: Dynamics and playing your own music!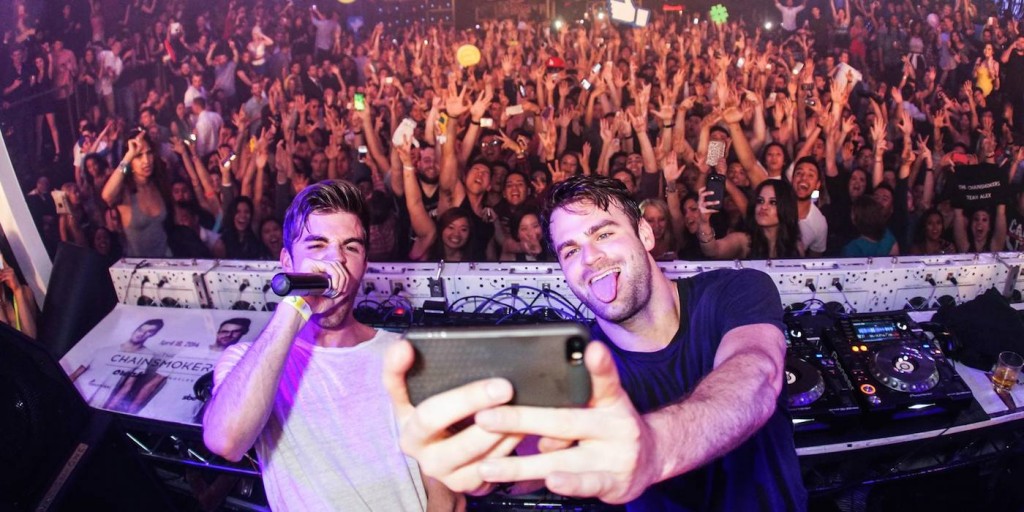 PW: What's your favorite song to bring out in a live show?  Both a song by another artist and a song of your own!
TC: Kanye is sooooo fun to play! Obviously "Roses" at the moment takes the cake though! As for other people's tracks; Prison Riot is the ultimate turnup!
PW: How do you get in the zone before taking the stage?
TC: We are pretty calm before we go on! A little stretching a little fireball, and then it's game on!
PW: What's your favorite song to dance to, and more importantly what's your favorite dance move to pull out when you're not onstage?
TC: Hahaha Drew has his Jump if you call it a dance move! And Alex well I just try not to hurt myself in my old age hahah. Also the beer bottle to mouth move is a favorite of ours.
PW: In the biography on your website, you claim to have been united by your full eyebrows.  Those babies are on fleek (as the youths are saying), and we're dying to know how do you take care of those bushy brows?
TC: Not taking care of your eyebrows is the new taking care of your eye brows, at least in our case hahah… thank you though we are glad you like them!
PW: Also in your biography you mention a certain 17.34 combined inches.  Without sounding too thirsty can we ask you to expand upon that quote a bit?
TC: Hahaha our moms will probably read this, so we are gonna plead the fifth.
PW:  What do you have planned once you've finished up with the Friendzone Tour?
TC:  Sleep. Major, uninterrupted sleep! But we get anxious when we have too much time off, so probably just a little vacation and then back to work to bring everyone new music and try and find new exciting things to get going in 2016.
Huge thanks to The Chainsmokers for taking the time to
Keep an eye on Alex and Drew to learn about future releases and projects from The Chainsmokers!  They can be found at their website, Facebook, Twitter, Instagram, YouTube and SoundCloud.
While you're at it, pick up a copy of Bouquet on iTunes or give it a stream on Spotify; you'll thank us later!