For eight seasons we watched Danny Pintauro grow up before our eyes as little Jonathan Bower on Who's the Boss. Today, he sat down with PopWrapped for a great Q&A, and of course, just to say hey.
Remember to set your DVRs for tomorrow night, as Danny will be appearing with Oprah Winfrey for her Oprah:Where Are They Now series, starting at 10PM on the OWN network. We sat down to find out what he has been up to in recent years: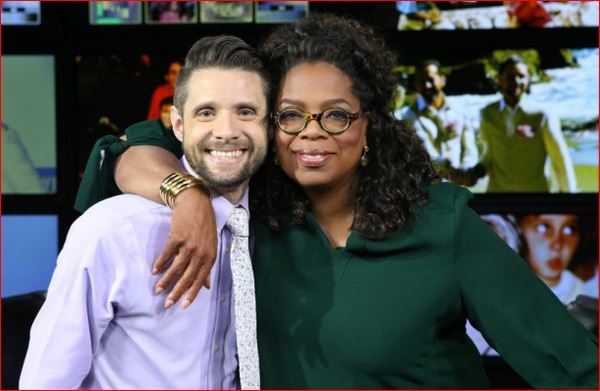 Courtesy of OWN
PopWrapped: Do you get to see the rest of the Who's The Boss cast often?
Danny Pintauro: I see Tony now and then, but we are in contact a lot through email. He has been keeping up on Wil and I, and even sent us a wedding gift. I was out of touch with Judith for a while but we've reconnected again recently. I contacted them both to let them know about Oprah reveal. They both were very supportive and a bit worried about me - but that's great.
PW: What brought you to Vegas? Do you enjoy living there?
DP: Vegas was random, really. I was living in LA but needed a change. I came to three different cities for Tupperware parties and I decided that one of them would stand out... none did. But I received a job offer here in Vegas a few days after the trip and so I chose Vegas. I truly believe the reason I moved here was to meet my husband. We're both a bit over Vegas, so a move is in store, we just don't know where yet.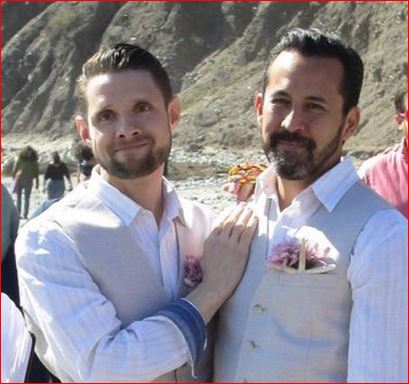 Courtesy of Huffington Post
PW: What was it like meeting the mighty "O" and being invited to her show?
DP: Everything about the experience has been, like, predetermined by the fates.  Her people had contacted me about doing a simple WATN update but I said, "I've got something bigger I'd love to tell Ms Winfrey about." She was so gracious helped calm me down before the interview, and even asked me what I wanted to accomplish in the interview before we started. She's great.
PW: With reruns of the show do you find that you have a whole new generation of fans who love your character Jonathan Bower? How does that feel?
DP: I love that it's a show that can still make people laugh. Believe it or not, the only people who ever recognize me are from MY generation, and they all think I went to high school with them. It makes sense; we all grew up together, really. I've always loved it and never taken it for granted. I hope though, that people will fall in love with what I'm trying to accomplish so they want to step up and get involved.
Courtesy of WhosDaily Edge
PW: I think the world had a crush on Alyssa Milano. What was it like growing up on set with her as Samantha, your big sister for eight seasons? Do you have siblings?
DP: We were like brother and sister fighting all the time. We never became close friends but she will always be a part of my life. I am an only child, so she's the closet thing I've ever had to one.
Be sure to follow Danny on both Twitter and Facebook and to check your local listing for Oprah: Where Are They Now on OWN.