This past week an amazing sci-fi short launched on IndieGoGo called Code 8. Code 8 stars Robbie Amell, is directed by Jeff Chan, and written by Chris Paré. To learn more about the short film and watch it for yourself, read our review. I had a chance to talk with Chris Paré on the making of the Code 8 and plans for the upcoming feature length version. My interview with Chris is below.
PopWrapped: Your bio on the IndieGoGo campaign page says you plan on having more things said about you after Code 8. What do you want or hope people will say about you?
Chris Paré: Something to the extent of, "hey this guy's not a bad guy". That's basically all I need. If words like 'brilliant' and 'visionary' start getting thrown around I'll assume I'm being made fun of.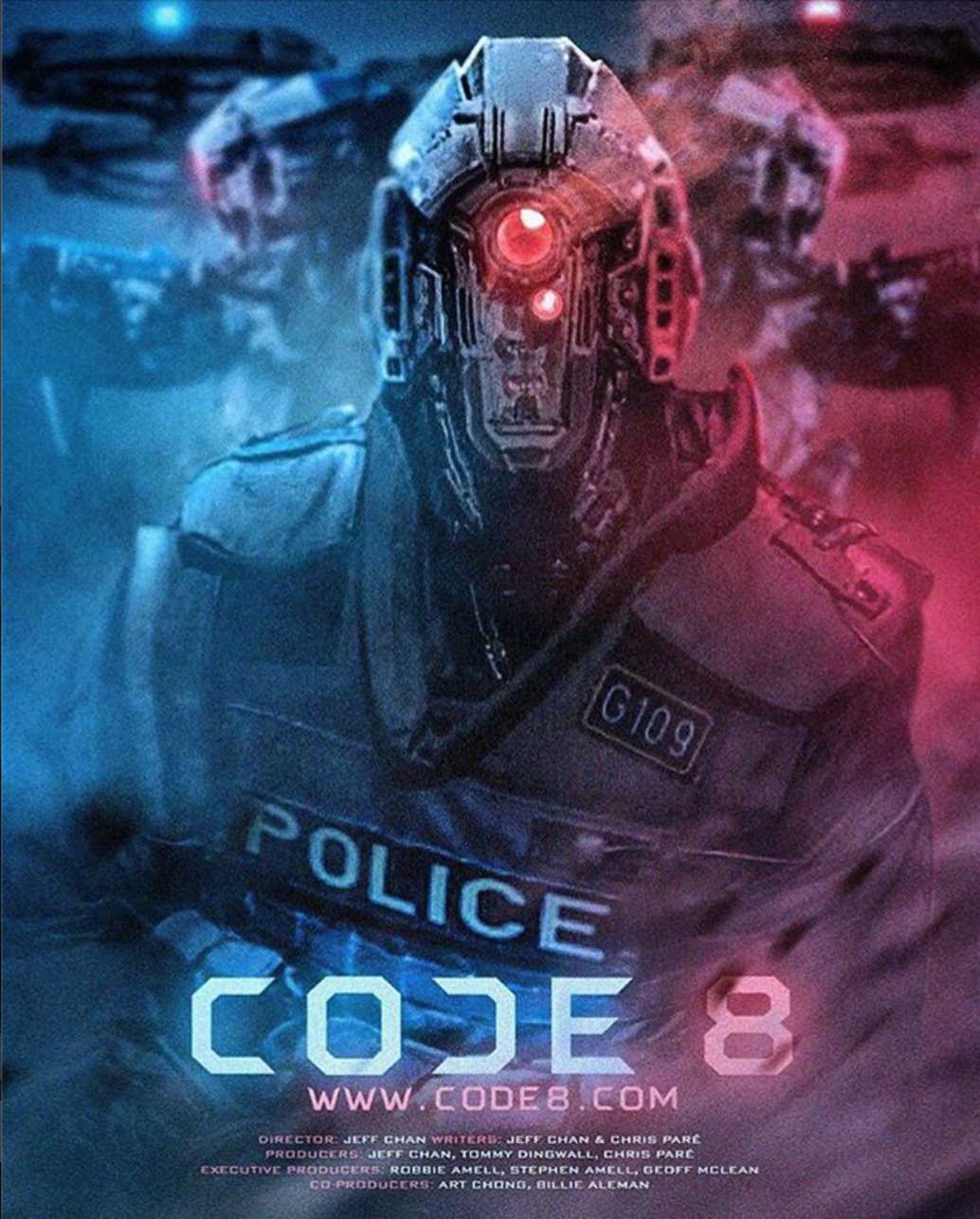 instagram.com
PW: Robbie and Stephen Amell have always wanted to work on a project together. Did you write this story for them or was it something you were sitting on?
CP: Very much written for them. Then rewritten for Sung Kang when Stephen couldn't fit it into his insanely busy schedule. Originally we wrote a story where Robbie and Stephen were both cops responding to a Code 8 (a situation involving a person with power). When Stephen dropped out, we became less attached to the partners angle and decided to show what life was like for people who had these special abilities. It made the confrontation with police more impactful, because you got to know these guys first.
PW: I absolutely loved the special effects in the short. How closely did the final short line up with how you visualized scenes when writing the script?
CP: I know this sounds cliche, but everything turned out better than I expected. PlayFight did the VFX and they absolutely nailed it. The robots especially. Even when I thought a VFX shot was finished, they insisted on making improvements. I think at one point they just stopped sleeping. Hopefully they're reading this at a spa somewhere.
PW: In the short we saw telekinetic powers, extreme strength, fire, and electrical powers. Can you tease any other special abilities we might see in the feature film?
CP: I REALLY hate spoilers. Like we are no longer friends if you post about Game of Thrones on Facebook. That being said, we wrote out a list of powers that exist in our world and anything that sounded too ridiculous didn't make that list. Like flying.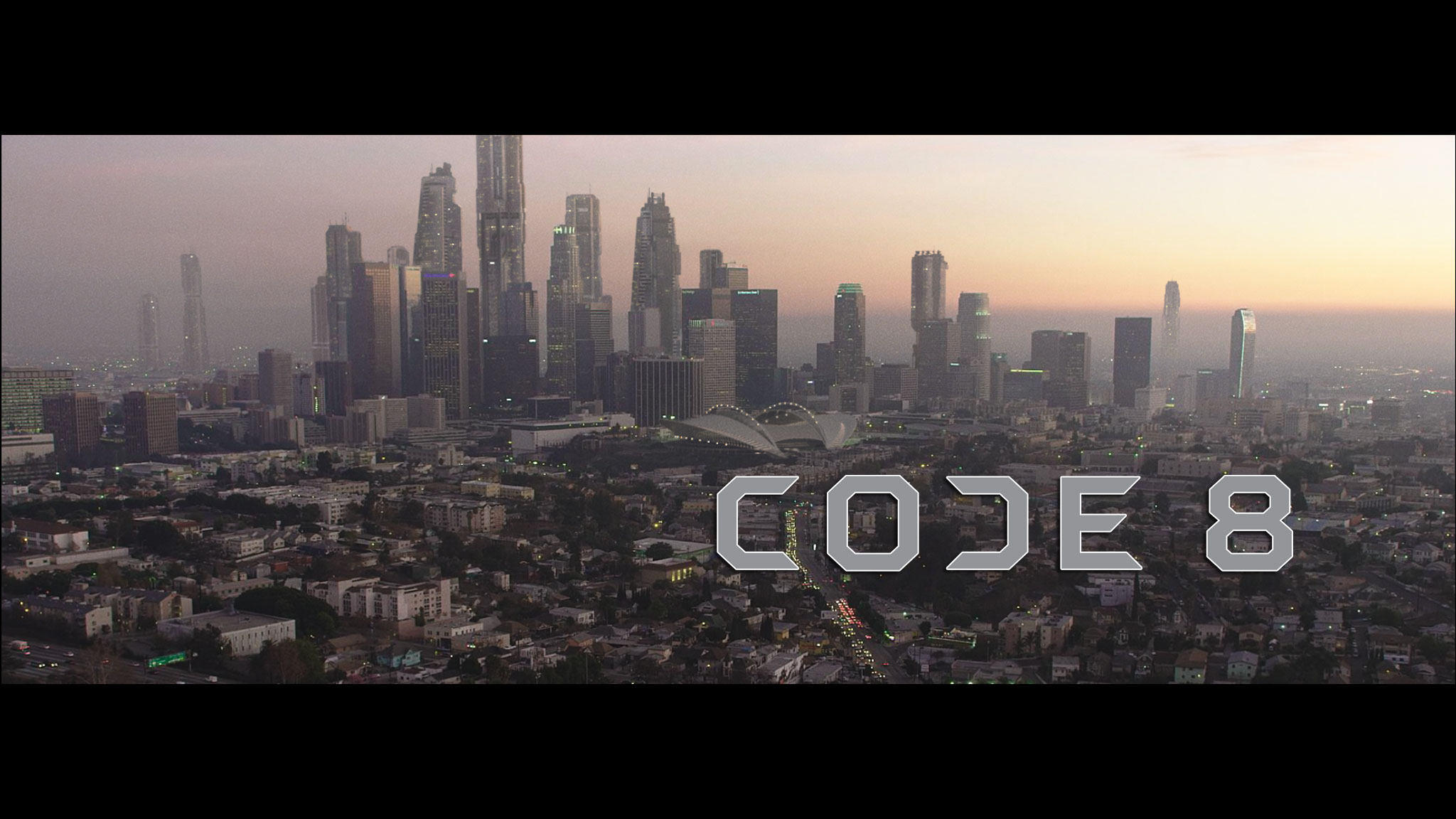 indiegogo.com
PW: Lots of science fiction often parallels the real world and serves as a warning or commentary on social issues. What is the message you want to convey in Code 8?
CP: We wanted to show how easily things can escalate when people are acting out of anger, fear, and desperation. Questions as to why these 'specials' have been pushed to the fringe of society and why police have become more militarized I hope to better explore in the full length film.
PW: Stephen Amell will star in the feature with Robbie. What can you tell us about his character? Is he also a special?
CP: No spoilers! But I will say that the scenes that they're both in are some of my favorite to write.
PW: What was working on set like with Sung Kang, Aaron Abrams, and Robbie Amell? Three days seems like a tight schedule.
CP: You have no idea how tight it was. We got shut down by police twice over various stupid reasons, so we were constantly thinking on our feet and racing to beat sunset. Thankfully our cast and crew, most of who are friends, were super cool and down to do whatever it took to get this finished. That's a big reason why we're trying to raise money through IndieGoGo, so we have control over who we work with. It's way easier to ask a friend for help than someone who just wants to get paid and go home.

indiegogo.com
PW: Any fun stories you can share?
CP: It's fun to look back on this, but in the moment I was more stressed than ever. While we were shooting our robots, I guess a neighbor got freaked out by the site of two dudes dressed in swat gear holding assault rifles. Because a few minutes later we had a police helicopter flying circles around us. That was one of the days we got shut down.
PW: Are you working on any projects in parallel with Code 8?
CP: I've got a couple scripts out there that people are trying to get produced. But now that Code 8 looks like it'll become a feature, my attention is mostly on that.
Congrats on the successful campaign! Thanks to Chris for taking the time to answer my questions. You can follow Chris on Twitter @Pare14 and on Instagram @ChrisPare14. Code 8 is on Twitter, Facebook, and YouTube. Make sure you head over to their IndieGoGo campaign page and grab some of the great rewards while they are still available.