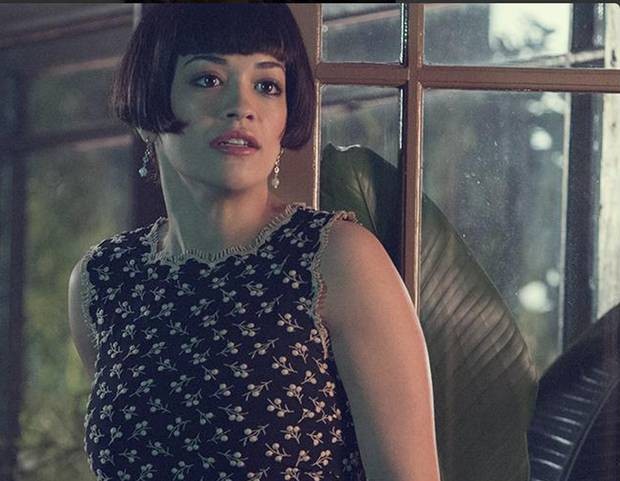 This is ridiculous! Let us just wait and see how she is...THEN react. Pop singer Rita Ora is already dealing with backlash of her being cast in the role of Mia Grey, Christian's adopted sister in
Fifty Shades of Grey
, and the movie hasn't even opened yet! Fans are taking notice of Rita's look for the film, and in the first image that has been released, one has to wonder why. Say what you want about the casting, but they've styled Rita almost perfectly to play Mia. Fans took to Twitter to vent their frustrations:
"Who the heck did the casting? Could they not find the actual hot people? The ones actually described in the book? Omg.. She looks scary,"
"Now I don't want to see the movie. She DOES not depict Mia AT ALL." 
"Rita Ora is a no talent hag!"
"So not what I pictured from the book. I cant believe [book writer] EL James allowed this."
What do you guys think of Rita's casting and look for the movie?
Fifty Shades of Grey
opens February 14th 2015.
Keep Up With PopWrapped On The Web!