Earlier this summer, Arrow producers told fans that John Diggle would get a new costume and a new code name in the show's upcoming fourth season. 
Fans got their first look at Diggle, played by David Ramsey, in his new costume on September 3.
Fans may remember that Diggle wasn't a huge fan of being in a costume in prior seasons. Executive Producer Marc Guggenheim said that the show will "try to be very consistent with our characterization" suggesting that Diggle will view the costume "from a very practical standpoint". The costume isn't exactly aesthetically pleasing and it will be interesting to see Diggle's reaction.
Concealing his identity does makes sense now that Diggle has a family – villains love a good hostage situation.
Diggle isn't the only member of Team Arrow getting new duds, Oliver Queen (Stephen Amell) himself will debut a new costume to go along with his code name.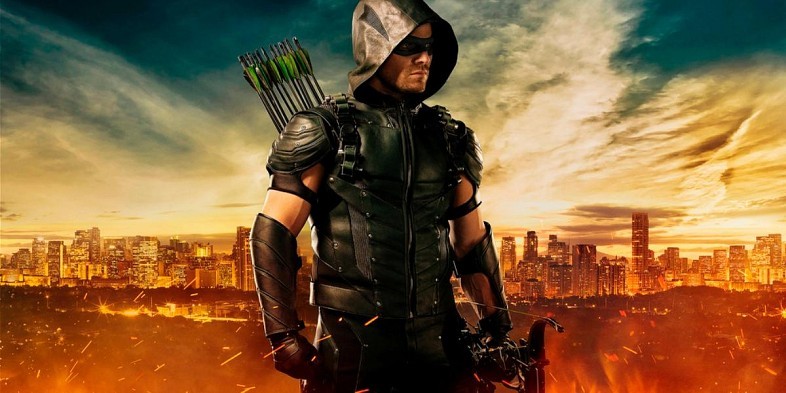 Courtesy of ScreenRant
The sleeveless aspect of Queen's new Green Arrow costume is drawn from the comics. The change makes a lot of sense; it's much easier to fire an arrow quickly and accurately if the archer's arms aren't covered in bulky material.
Fans have yet to see either of these costumes in action. A trailer for the show's fourth season, set to debut on October 7 at 8:00, has yet to be released. Guggenheim has seen an early version,
 telling fans that he  "just watched the rough cut of the Arrow Season 4 trailer. Oh boy…". Executive Producer Wendy Meircle promised a "big shift" for the show, both in terms of Queen's character and his relationship with Felicity (Emily Brett Rickards).
What do you think of Diggle's new costume? It certainly is interesting. Hopefully the outfit, including his helmet seemingly inspired by Magneto, will look better on the small screen than it does in the still.