If, like me, you've been in a state of excitement mixed with uncertainty since J. K Rowling announced last fall that her Red Nose Day book
Fantastic Beasts and Where to Find Them
 was to be made into a trilogy of films, you'll be able to rest a bit easier with this news. While currently tied to the Warner Bros'. new adaptation of
Tarzan,
David Yates is rumoured to be in talks to direct the new film. Having directed the last four
Harry Potter
films, Yeats is well versed in the Potter universe and although the films are set in New York and in the 1920s, he should have no problem shifting a few of the details.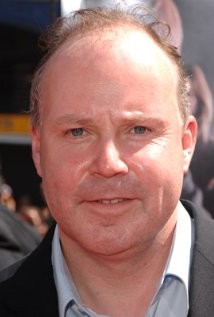 Courtesy of IMDB
As of yet,
Variety
 is quoting from unsourced locations, but are claiming that "no deal has been made but insiders confirm both sides are in negotiations." Hopefully these will be confirmed soon enough! It will be a while before we find out how the production team plan on turning the tiny book into three films but we're sure to have fun finding out! Do you think he has what it takes to turn such a small book into three films? Make sure to tell us below!
Keep Up With PopWrapped On The Web!
Twitter 
SoundCloud
Facebook
Instagram
Tumblr
Pinterest
YouTube