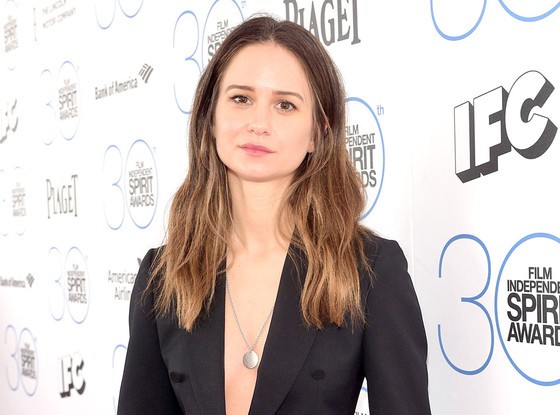 Courtesy of eonline.com
Now, we have our leading man in the shape of Eddie Redmayne, it's only fair that we find out who our leading lady is. And it's Katherine Waterston.
"Katherine Waterston is a rising star, who was a revelation in our film Inherent Vice, earning the praise of both critics and audiences," Warner Bros.' president of creative development Greg Silverman, said. "We are thrilled to have her back in the Warner Bros. family, especially in one of our most anticipated titles for 2016, Fantastic Beasts and Where to Find Them."
Apparently, she is going to play the fabulously named Porpetina, or Tina for short, who will go on to marry the Magizoologist Newt Scamander. Her younger sister Queenie is not yet cast, but the three of them are soon to be on the streets of New York, tracking down creatures...
The film will be released on November 18 2016.