The English city of Liverpool has been chosen to play host to 1920s New York for the upcoming film Fantastic Beast and Where to Find Them.
Local newspaper Liverpool Echo was the first to announce the news with a few words from producer David Heyman:
We are thrilled to be bringing Fantastic Beasts and Where to Find Them to Liverpool, a city which has such fond memories for me," before explaining "My mother is from Liverpool and, as a child, we would often visit family there." Heyman also stated "The architecture in this beautiful city works perfectly for our film, set in 1920s New York, and I know we will receive a very warm welcome.
The Echo also announced that Liverpool will be the only non-studio location used in the Harry Potter prequel and that shooting will begin "soon at key city centre locations". This includes St. George's Hall "which has been screened off with huge metal fences" already.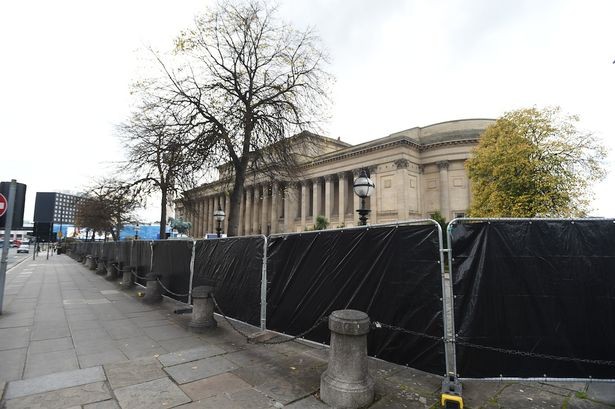 Courtesy Liverpool Echo/Daily Mirror
An estimated 500 cast and crew members will be flocking to Liverpool, so if you're in the area, get your smartphones and cameras ready! The majority of filming, however, is taking place at Leavesden Studios, which of course was used throughout all eight Harry Potter films.
Fantastic Beasts will see Oscar-winner Eddie Redmayne take on the role of magizoologist Newt Scamander. The film also stars Colin Farrell, Ezra Miller, Samantha Morton and Jon Voight.