Who doesn't love Broadway musicals? The story, music and lovable characters all just gets you in the mood. However, not everyone gets the chance to go to the Great White Way to view a musical. What better way to see your favorite show then your own personal movie screen? That is why we here at PopWrapped we are counting down some of our favorite musical movie adaptations.
Little Shop of Horrors (1986)
Cast: Rick Moranis, Ellen Greene, Bill Murray and Steve Martin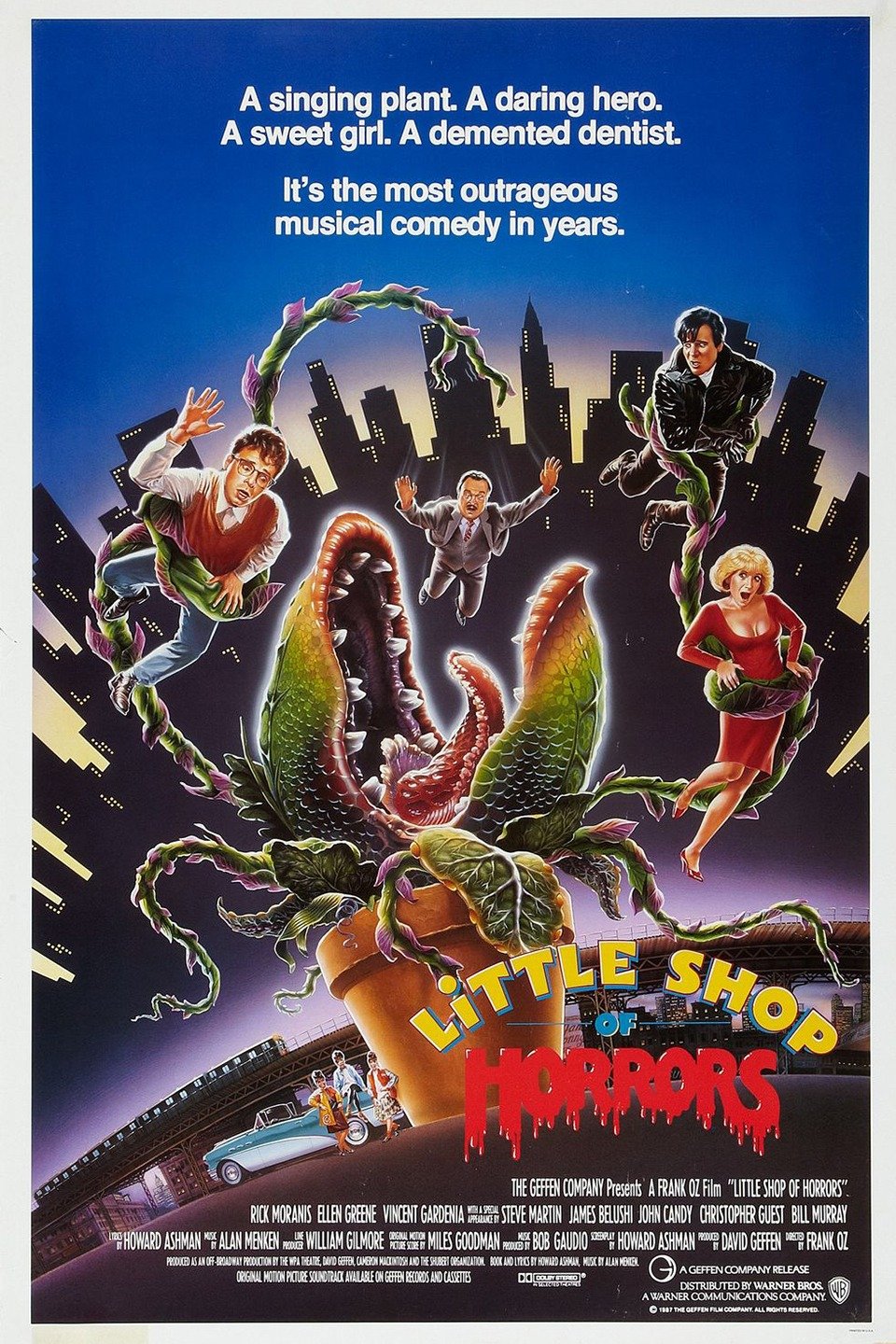 In this movie, we meet Skid Row shop assistant Seymour and during an eclipse, Seymour discovers an unusual plant and names it, Audrey II. This is such a cult-classic but it gives audiences a playful storyline, amazing songs and characters you fall in love with. Little Shop was nominated for two Academy Awards in 1987 and one Golden Globe.
Chicago (2002)
Cast: Renee Zelleweger, Catherine Zeta-Jones and Richard Gere
This movie adaptation is full of zestiness and sexiness from the cast and all their performances. "All That Jazz" and "Cell Block Tango" had intensity and drama that works naturally for a motion picture. The film was nominated for 12 Academy Awards in which the movie took six home including Best Picture and Best Supportive Actress for Catherine Zeta-Jones.
West Side Story (1961)
Cast: Natalie Wood, Richard Beymer, Russ Tamblyn and Rita Moreno.
The direction that was taken in this movie went to the next level. The dance movies and song lyrics were spot on and made you want to move. The movie dominated the 1962 Academy Awards taking home three awards including Best Picture, and both Supporting Actor and Actress awards.
Sweeny Todd: The Demon Barber of Fleet Street (2007)
Cast: Johnny Depp, Helena Bonham Carter, Alan Rickman and Jamie Campbell
The direction that Tim Burton took with this movie was very dark and fit the character of Sweeny Todd Perfectly. The working relationship between Johnny Depp and Burton made Depp's version of Todd full of boldness and darkeness that was perfection on screen.
Hairspray (2007)
Cast: Nikki Blonsky, John Travolta, Queen Latifah, Zac Efron, James Marsden, Amanda Bynes and Britney Snow.
Welcome to the 60's! This most recent movie adaptation was full of dancing, singing and such emotion from the characters. I personally related to Tracy the most when I first watched this movie. I felt that the characters and the direction this film didn't take each other too seriously for the most part, however, the message was very clear and precise. The movie received three Golden Globe nominations including Best Supportive Actor for John Travolta as Idna Turnblad.
Grease (1978)
Cast: John Travolta, Olivia Newton-John, Stockhard Channing and Jeff Conaway.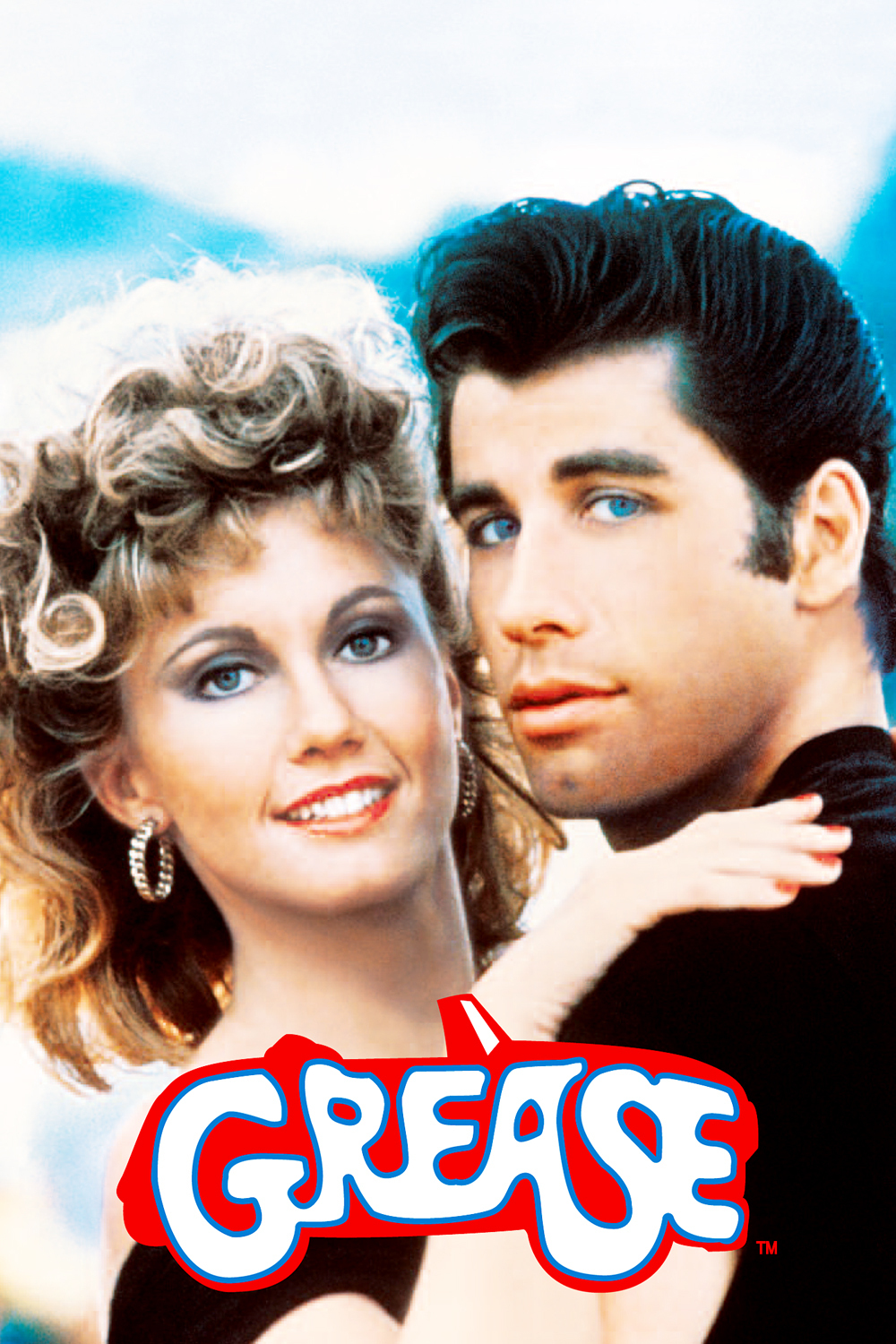 Grease is the word. John Travolta and Olivia Newton-John give two of the best performances in this movie. The cast gives high energy performances that keeps us loving the characters over and over again. The movie was nominated for five Golden Globe awards.
Rock of Ages (2012)
Cast: Julianne Hough, Diego Bonta, Tom Cruise, Russel Brand and Alec Baldwin.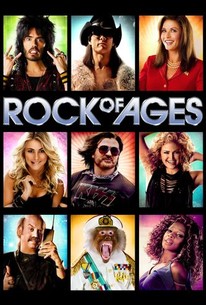 What drew me to this movie was the Rock N Roll 1980's feel with classic songs from Bon Bovi and Journey, among many more. This movie was just one big concert and I enjoyed every moment of it.
Phantom of the Opera (2004)
Cast: Gerard Butler, Emmy Rossum, Patrick Wilson and Minnie Driver.
The first time I watched this movie I literally thought I was watching the Broadway musical. It was wonderfully done the singing was on point and I followed the story from start to finish. I didn't question anything and the cast was a wonderful fit. What surprised me the most was Gerard Butler's performance as the Phantom.
RENT (2005)
Cast: Anthony Rapp, Adam Pascal, Rosario Dawson, Jesse L. Martin, Idina Menzel, Tracie Thoms, Taye Diggs and Wilson Jermain Heredid.
We end our countdown with the movie that to me most correlates with the musical itself. The message is powerful, you get personally connected to the characters, the music is phenomenal, and you just fall in love with the characters. I believe this was the first film that cast majority of the original Broadway Cast. Everyone apart from Rosario Dawson and Tracie Thoms originated their roles on Broadway. This is a story to remember for lifetimes to come.
I do have to give some credit to three films that came out before their hit Broadway shows. These three movies created a foundation for some of the most smash-hit musicals to date.
The Lion King (1994)
Aladdin (1991)
Newsies (1992)
Well, there you have it! Some of my favorite Musical/ movie adaptations. Let us know on Twitter if your favorites made the cut.