Following a bit of behind-the-scenes musical chairs, the long-in-development biopic about the life of Supreme Court Justice Ruth Bader Ginsburg looks to be on track once again. Felicity Jones is now taking on the lead role, replacing Natalie Portman, who had previously been attached to the film.
This big-screen take on the life of Justice Ginsburg, who has served on the Supreme Court for more than 20 years, will center on her career as a lawyer before becoming a justice, as well as her many fights for equal rights during her life. Set to direct is Mimi Leder, whose credits include The Leftovers, Shameless, ER, and The West Wing, among others.
Bringing the Life of Ruth Bader Ginsburg to the Big Screen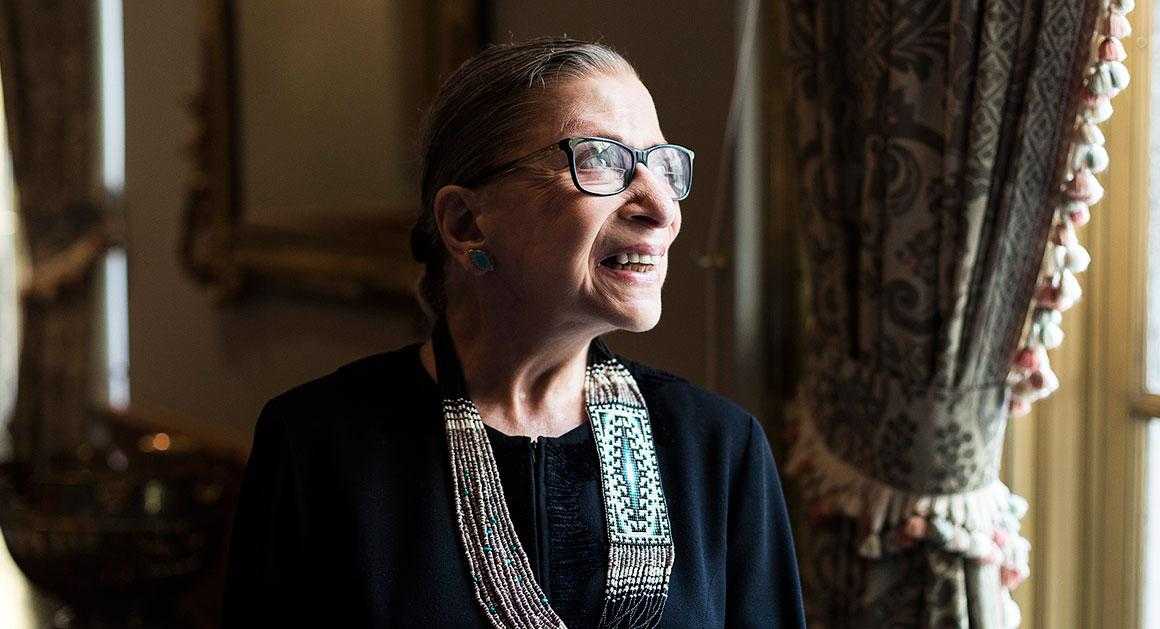 Prior to Jones stepping into the role, Portman made headlines when her casting was announced after it was revealed that she played a big part in securing a female director for the film. She also spoke about the importance of bringing Ruth Bader Ginsburg's story to life on film.
"It's extremely inspiring and intimidating," Portman told Good Morning America in early 2016. "She's such an incredible woman, and she's done so much in an environment that was certainly not encouraging to women when she was coming through the ranks as a lawyer and then a professor and then as a civil rights and women's rights activist."
While it's not clear why the Oscar-winning Portman left the film, the movie will be in good hands with its new star Jones, who received a Best Actress Academy Award nomination in 2015 for her work in The Theory of Everything. She starred last year in the blockbuster Rogue One: A Star Wars Story.
What do you think of this casting news? Is Felicity Jones the right choice to play Ruth Bader Ginsburg?