On June 1, EL James declared a spinoff of her Fifty Shades of Grey trilogy: Grey, which will deliver the outlandish story from Christian Grey's perspective.
There is however, some debate as to whether the book will travel to the big screen. Universal reportedly own the rights to adapt Grey into a movie, given that it controls the characters.
But sources have emerged saying Dakota Johnson nor Jamie Dornan have spinoff clauses in their contracts, so are unlikely to star in a potential fourth film in the Fifty Shades opus. Sources have also claimed that they don't even know of a new book in the series.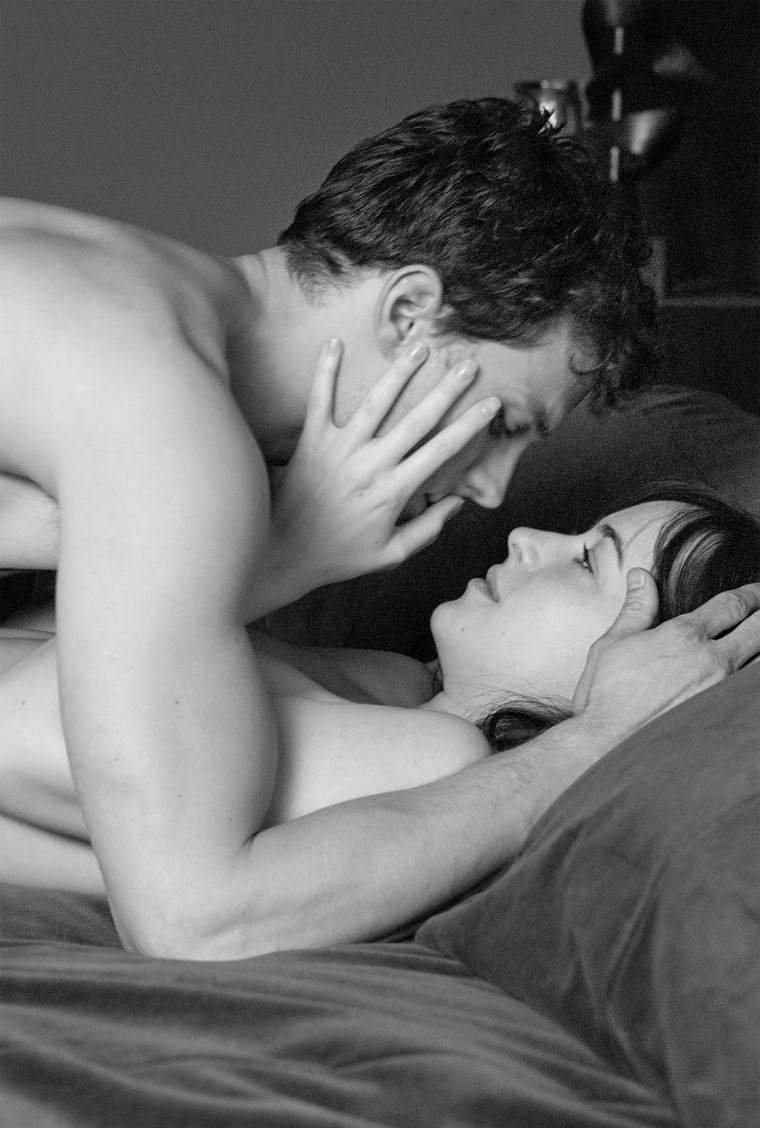 Courtesy of wmagazine.com
The studio have refused to comment on the situation, but it seems very likely to go ahead considering the global success of the first in the trilogy ($570 million). Fifty Shades Darker and Fifty Shades Freed, the second and third installments of James' trilogy, have already been dated for Feb. 10, 2017, and Feb. 9, 2018, respectively.
At this moment in time, Donna Langley, chairman of Universal, is concentrating solely on the sequel, which is still in the hunt for a director. Dornan's and Johnson's reps, who are looking for significant increases on the actors' already huge paydays, are waiting for a director to be hired, to begin renegotiation talks. A director is expected to be assigned to the sequel within the next two months.
A spinoff could be involved in that renegotiation,  but until then, the assumption is that neither are interested in being involved.
Meanwhile, James' insatiable fans will explore more of his sexual escapades, when Grey is published on June 18th.