We all need a little help from time to time, and the men and women who are first responders to our crises are some of the most noble people on the planet. So when a man in Spring Hill, Florida phoned 911 after feeling ill while he mowed the lawn, firefighters were sent out to his house to help. It turns out that the man was suffering a heart attack, so they rushed him off to the hospital.
However, some of the members of the Engine 2 fire department stayed behind at the man's house and finished mowing the lawn for him. So not only did they help save his life, they went above and beyond to do his unfinished yard work for him.
A nearby neighbor saw what was going on and stepped outside to document the good deed: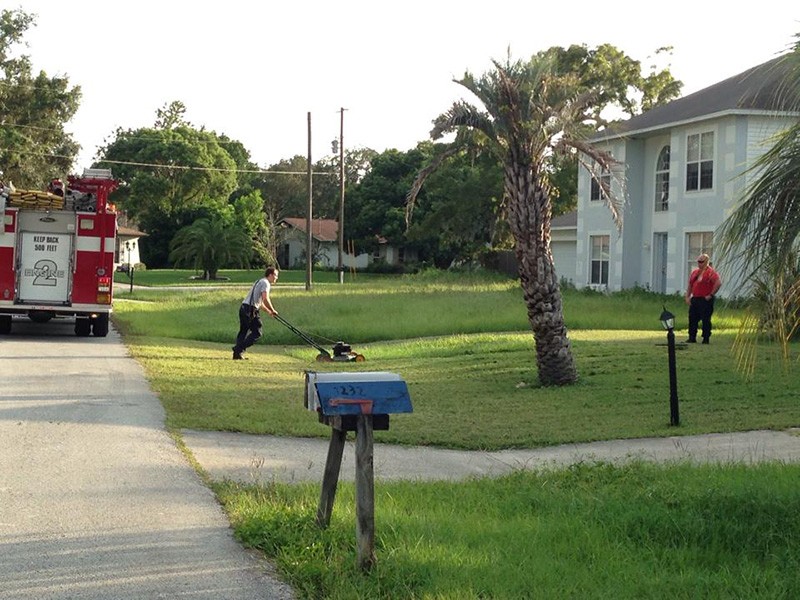 Courtesy of Sunny Skyz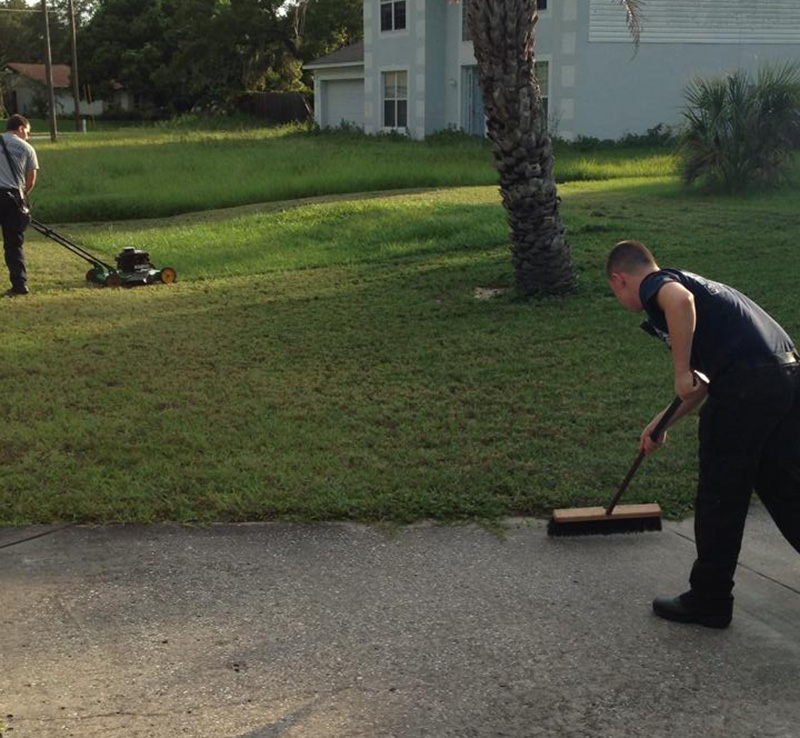 Courtesy of Sunny Skyz
The man is currently recovering quite well in the hospital, so all sorts of wonderful news has come from this event!