MovieWeb

Magic wand, make my monster GROW!!!
That's right!  Rita Repulsa is back and we have the first look at Elizabeth Banks in the role.  Check it out below: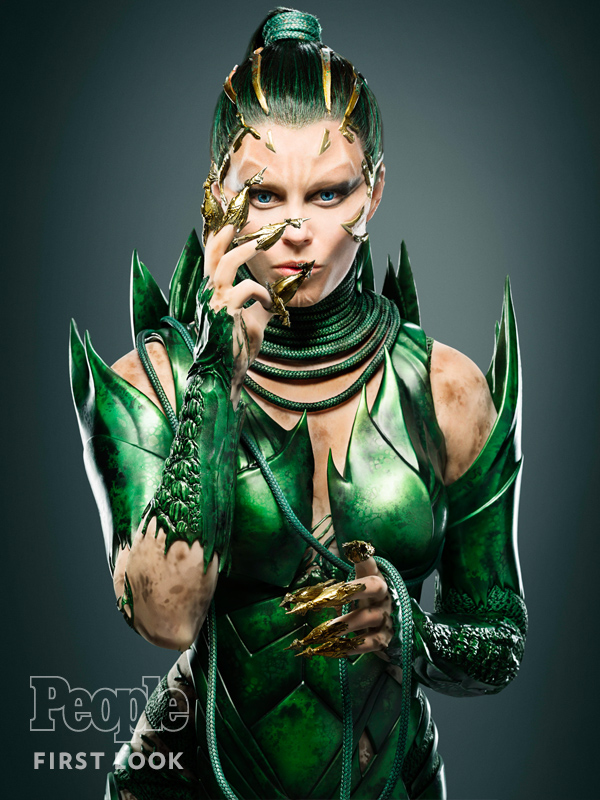 People
This classic kid series from the 90's is finally getting a reboot for the big screen, and I couldn't be more excited, or so I thought.  Then the first image of Elizabeth Banks as the main antagonist, the evil, alien witch Rita Repulsa, hit the web, and my excitement has grown.
People debuted this first image of the film's big bad, which is a far cry from the version fans are familiar with, but considering how ridiculous the original series really was, this change was inevitable.  Banks' version looks like a creepy, more spiky version of Poison Ivy, and is, by far, more menacing.
Banks teased that this version of the character is a "modern and edgy re-imagining of the original Rita Repulsa" who will be "unpredictable as a character."  She also revealed that RIta will have a "backstory that connects her to the new Rangers," whitch will definitely help the story to make more sense.
Five ordinary high school kids Zack, Kimberly, Billy, Trini, and Jason must become something extraordinary when they learn that their small town of Angel Grove – and the world – is on the verge of being obliterated by an alien threat led by Rita Repulsa.  Chosen by destiny, our heroes quickly discover that they are the only ones who can save the planet.  But to do so they will have to overcome their real-life issues and band together as the Power Rangers before it is too late.
Along with Banks, the new Power Rangers also stars Dacre Montgomery as the Red Ranger, RJ Cyler as the Blue Ranger, Naomi Scott as the Pink Ranger, Becky G as the Yellow Ranger and Ludi Lin as the Black Ranger.
Power Rangers is being directed by Dean Israelite and is set to hit theaters on March 24, 2017.