Swapping his hammer for a proton pack, Chris Hemsworth has been spotted on the Ghostbusters set!
It's common knowledge that the actor had signed on to play the librarian in the upcoming Ghostbusters reboot, headed up by director Paul Feig. 
His character, named Kevin, is sporting a proper uniform so we think he might be playing a more important role in the movie than we initially thought. Check him out in action below.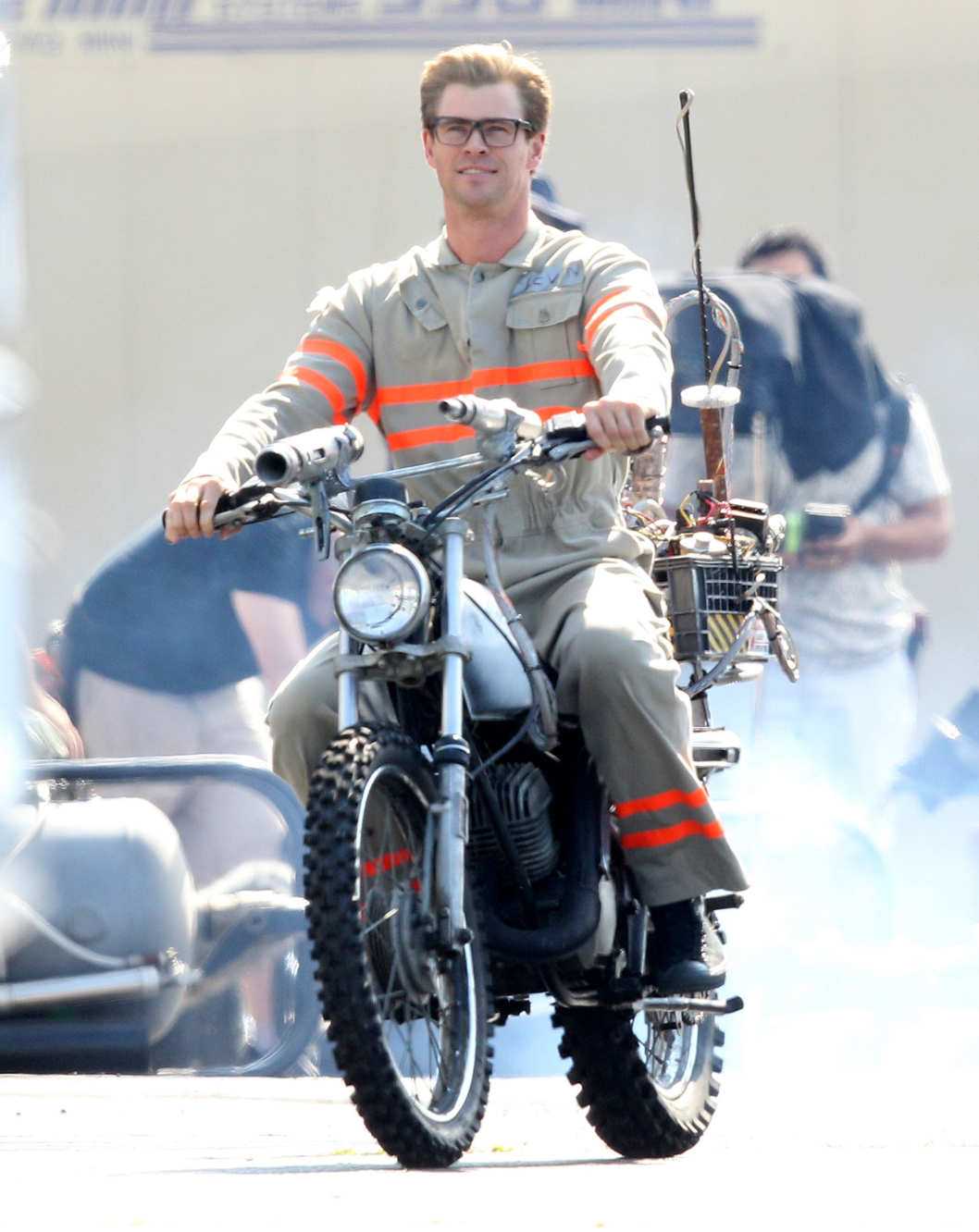 Courtesy of vulture.com
The film stars Kristen Wiig as Erin Gilbert, Kate McKinnon as Jillian Holtzman, Melissa McCarthy as Abby Yates and Leslie Jones as Patty Tolan, and now they've added Thor star Chris Hemsworth to the team.
Feig directed the movie, while he also co-wrote it alongside Katie Dippold. The all-female Ghostbusters reboot is set for a July 2016 release!