When Marvel's Daredevil hit Netflix this past April, fans couldn't get enough. And now, the show released its first look at the costume that Matt Murdock (Charlie Cox) will be sporting for season 2.
https://twitter.com/Daredevil/status/634168013344739329
Daredevil tweeted a photo of Matt Murdock's new costume with the caption "The suit makes the man. #Daredevil". The new costume is certainly an upgrade from the all black, low-tech suit that Matt Murdock sported throughout most of the first season. There's even a picture of him wearing it!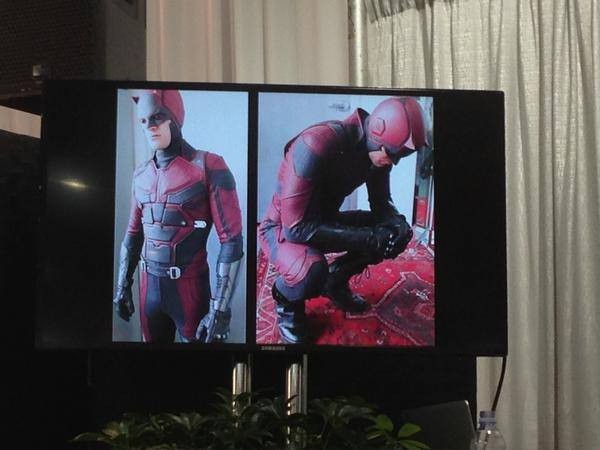 Courtesy of Twitter
Additionally, the second season will include other Marvel characters such as The Punisher (Jon Bernthal), Elektra (Elodie Young), and Bullseye. The show will mainly center on the conflict between the vigilante and The Punisher.
In an interview with Digital Spy, Charlie Cox also discusses how Steven DeKnight will not be returning to the show. The showrunners will now be writers Marco Ramirez and Doug Petrie, and Cox weighs in on what the change may bring to the table for the new season.
The second season of Marvel's Daredevil will be available on Netflix sometime in 2016.  What do you think of the new costume? Leave a comment below and let us know!