CBS has given fans a first look at Supergirl's version of Red Tornado, as played by Iddo Goldberg. Goldberg is known for past roles in Salem, Tut, and Mob City, and will play the role of "Dr. T.O. Morrow (aka Red Tornado)" .
The casting announcement raised more than a few questions among comic book fans. In the DC Comics, Red Tornado is an android who eventually becomes a hero. Dr. Morrow is his creator, a villain. The show seems to be combining the two characters into a new one, or Goldberg will be playing both characters. The latter explanation is possible, as Morrow is egotistical enough to create an android in his own image. The re-imagined version of Red Tornado is described as being "the most advanced android the world has ever seen" and was "designed by scientist T.O. Morrow for the U.S. Army as the ultimate superweapon". He'll be introduced as someone who posts "a grave danger to National city - including the people Supergirl cares about most."
Check out the full photo below: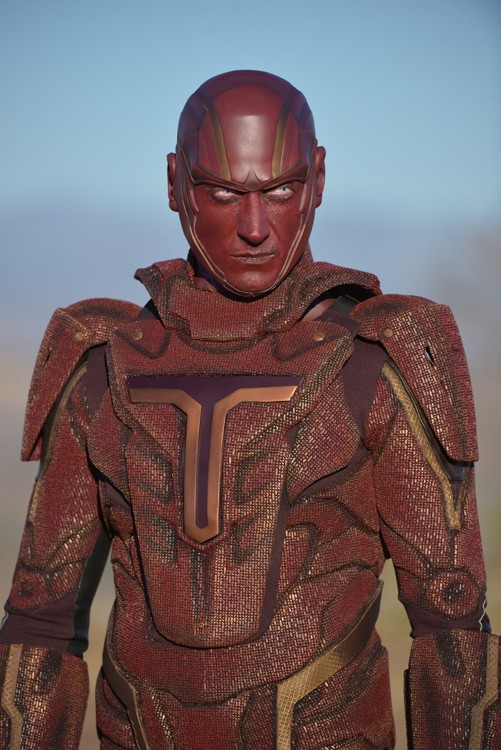 Courtesy of EW
Executive Producer Greg Berlanti hinted that Red Tornado would have a connection to General Sam Lane, also set to appear this season. The suit does appear to have a military angle to its design, though without seeing Goldberg's hands it's hard to determine how the show will illustrate Red Tornado's powers. 
What do you think of this latest set photo? Are you as excited for Supergirl to premiere as we are? Supergirl begins on Monday October 26 at 8:30 p.m. on CBS.