Comic book fans who happen to enjoy The Flash are about to get incredibly impatient for season three, even more than before. The amazing DC Comics crossover event, Flashpoint, is officially coming to the show's third season.
Spoilers ahead for season two of The Flash, and season one of Legends of Tomorrow. Be warned if you aren't yet caught up!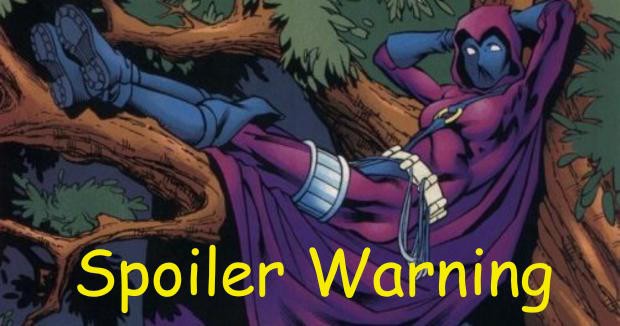 DC Comics
Many fans speculated that this would be the case at the end of last season. In the final episode, Barry travelled back in time and was successful in saving his mother. In the comic books, this event resulted in a dramatic change in the timeline. Most of the heroes Barry knew became villains, and certain villains, such as Captain Cold, are now celebrated heroes. Initially, Barry believes that the Reverse Flash is responsible for the shift in status quo, but eventually learns that it was his own actions that set this timeline in motion. 
It looks like this is indeed the route The Flash is planning to take in its upcoming season. Star Grant Gustin excitedly tweeted about it just today, almost immediately after receiving permission from executive producer Greg Berlanti to do so. 
https://twitter.com/GBerlanti/status/744931643861786624 https://twitter.com/grantgust/status/744932568106049536
While many events that took place in the comic books are unlikely to be seen on screen, such as Aquaman's epic battle with Wonder Woman or Barry discovering that Batman is now Thomas Wayne avenging the deaths of his wife and son, there are other changes in Barry's world that viewers can anticipate. This could be how Captain Cold (played brilliantly by Wentworth Miller), last seen sacrificing himself to save his team in Legends of Tomorrow, returns. In addition, there were hints that the Arrow may be Robert Queen, instead of Oliver, which would be incredibly interesting to see play out. 
Flashpoint was written by Geoff Johns, who now acts as an executive producer for The Flash, leaving the storyline in incredibly good hands. 
There is no word on how these events will affect the other DC shows on the CW, or if it will at all. It is entirely possible that The Flash will only deal with events in this distinct timeline, separate from those in the three other shows. This would give the greatest flexibility for The Flash writers to work with this incredibly compelling storyline without worry about the impact it could have on the other DC properties. Alternatively, it could be the catalyst that leads to the four-way crossover event planned for December, with the characters from Legends of Tomorrow, Supergirl, and Arrow coming together to "save" Barry from this alternate timeline. 
However it plays out, it is sure to be an intriguing and exciting ride. As Gustin tweeted, "season 3 is gonna be lit". 
https://twitter.com/grantgust/status/744928955686215681
The Flash will return to the CW on Tuesday October 4 at 8pm.