With texting, tweeting, E-mails, and good old fashioned pen and paper, it's usually pretty easy to leave someone a note these days. It gets a little trickier, however, when your intended recipient just happens to be living in Space.
Hyundai decided to help a 13-year-old girl named Stephanie send a message to her astronaut dad who's currently holed up in the International Space Station. The dealer sent eleven stunt drivers out onto Nevada's Delamar Dry Lake in the company's new Genesis sedans. Armed with special treads and carefully plotted out directions, the drivers took off into the desert to spell out the message "Steph ♥'s You" in tire tracks, even replicating the teen's handwriting. The resulting image measured a whopping 59,808,480.26 square feet.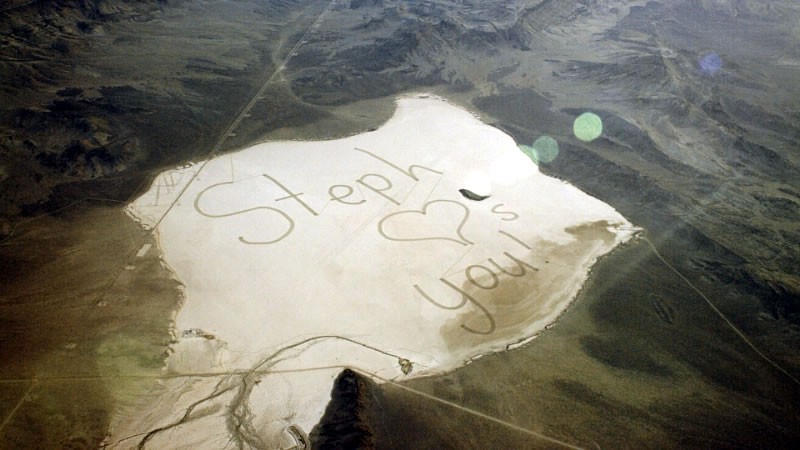 Courtesy of Hyundai
The message reached its target, and the stunt earned the Guinness World Record for largest tire track image in the process.
Hyundai doesn't name the astronaut in the video, but the lucky star-roaming dad is most likely Terry Virts. Virts has a teenage daughter named Stephanie, and is also known for taking photos of the Earth from Space and posting them on social media.
Watch Hyundai's "A Message To Space" video below:
https://youtu.be/3EOAXrTrsOE&h=500