The force is strong with Legoland Malaysia as they celebrate the opening of their own Star Wars themed miniland. The new indoor miniland area features Lego models of events from all six Star Wars movies and the animated Clone Wars television series. Guests can relive the Battle of Endor from The Return of the Jedi or watch the iconic Millennium Falcon escape from Tatooine. "We are confident that guests to LEGOLAND Malaysia Resort will find their visit here more exciting than ever for the whole family. Being fully indoors and air-conditioned, families can easily spend more than an hour exploring this new model display alone in addition to the over 70 hands-on rides, slides, shows and attractions at the Resort," said Mark Germyn, General Manager LEGOLAND Malaysia Resort. "With RM6 million invested in this new attraction, the Resort is continuously looking to grow stronger tourism value and attract more international visitors. The key strategy we are using is adding a new element annually to ensure guests have exciting reasons to visit and come back for more," he added.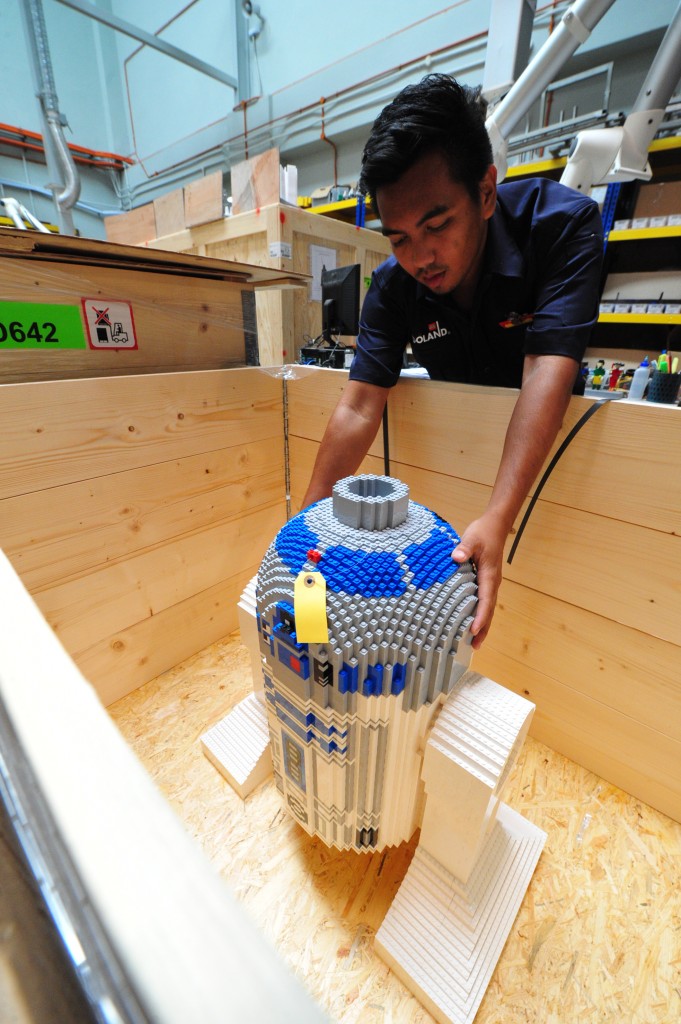 Courtesy Legoland Malaysia
All the models for the new miniland, including the 19,200 Lego brick Millenium Falcon, were built specifically for the Malaysian theme park by Master Builders in Malaysia, Germany and the Czech Republic. Throughout the month of September, Legoland Malaysia will be hosting Star Wars themed entertainment and events throughout their park.
Galaxy Hunt – Explore and challenge your knowledge in all 6 Star Wars Episodes.
LEGO Academy @ LEGO Technic - 11am – 5pm (Collect your LEGO Star Wars Galaxy Hunt Activity Kit here and complete your Hunt before 5pm!)
LEGO Star Wars Miniland Character Hunt
LEGO Academy @ LEGO Technic - 11am – 5pm
Characters Meet N' Greet- Catch LEGO Darth Vader appearances from September 6th!
The Beginning - 4 pm & 5 pm Hotel Lobby - 11.30 am & 5.30 pm
LEGO Star Wars Mini Showcase – Star Wars Short Film showcase
Hotel Daily – 11am to 4.30pm LEGO Academy - 11am to 4.30pm (Fri, Sat, Sun)
Speed Build Workshop – Learn how to build LEGO Star Wars Models, crash course!
LEGO Academy @ LEGO Technic - 3.30pm (Registration only)
Colouring Contest @ LLM Hotel
Daily from 29 August to 30 September - 1:30pm, 3:30pm
LEGO Star Wars Mystery Mural Building Activity
Daily from 29 August to 30 September - 11am - 5pm A photo gallery of images from the Star Wars miniland at Legoland Florida can be found
here
.
Keep Up With PopWrapped On The Web!
Twitter
SoundCloud
Facebook
Instagram
Tumblr
Pinterest
YouTube