If there is  one thing you can say about fans of the show Forever, it's that their love of the immortal story knows absolutely no bounds. For months, fans have been banding together to keep support for the show going, and a newly-announced project regarding Henry Morgan and company is here! 
Speaking with Forever fan and illustrator Brian O'Marra, he spilled the beans on how the story will carry on in comic form: 
A few months back, I sent out a Tweet of the Forever artwork as a cartoon strip, and tagged Jeff Sack on Twitter. We contacted each other about using my illustrations with a Forever storyline he had envisioned. In other words, we were planning on a Forever Universe that would expand the one Matt Miller had established, but with new content.

Since then, two chapters have been completed. The first chapter used the bulk of the graphic novel I wrote and beginning with the second chapter, Jeff took over as story writer and has received joint credit. We call this graphic novel, "Forever & Ever!", a name to symbolize our desire to see it continue for as long as the fans enjoy it, and as long as we can keep the stories coming.

We felt that after the holidays would be a great time to launch this on a Facebook page, and since Tuesdays were always associated with Forever, the first chapter would be posted in its entirety on January 5th, 2016. Three weeks from now, on January 26th, all of the second chapter will be posted. Then, about another three weeks after that, beginning with Chapter Three, we will start posting one page at a time from Monday through Friday every week.

This project is one in which Jeff Sack and I will never earn a penny. It is being done for fun, and as a labor of love for the show Matt Miller created, for our love of the cast, and the writing.
Brian O'Marra was kind enough to give us a sneak peek at the comic, which you can feast your eyes on here: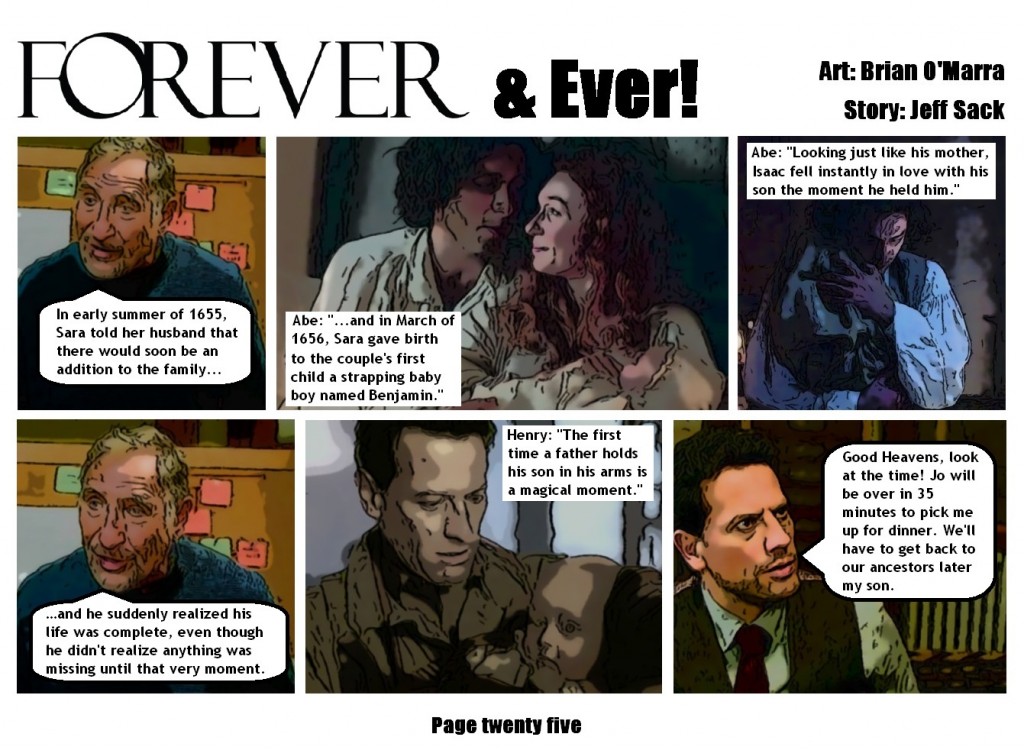 Brian O'Marra/Jeff Sack
The world of fanfiction is about to expand even further with this new entry, and I for one can't wait to see what these two brilliant artists can whip up for us.
If you want to stay up-to-date on this latest comic series, be sure to follow Brian O'Marra and Jeff Sack on their respective Twitters and most of all, the comic is now available on Facebook!