Former Cosby Show actor Joseph C. Phillips has become one of many celebrities to publicly pull their support for rapist Bill Cosby. Phillips, who played Lt. Martin Kendall on the show for about six years set out his reasons for pulling his support in a blog post released Wednesday entitled "Of Course Bill Cosby Is Guilty".
Phillips begins by speaking of his "love" for the rapist and comedian, saying "Bill was my idea of a great man - a great Black man!" He continues to express the important role Cosby's persona played in his life, "after my father, Bill Cosby was the man I aspired to be". Phillips praises Cosby's apparent family values while acknowledging the rapist and comedian was obviously and openly engaging in illicit sex; offering his forgiveness for Cosby's marital indiscretion.  Cosby was "a great man", but lacking in the "fortitude" required to "turn so much nookie down".
The post is lengthy, and sadly expresses some common sentiments heard from Cosby supporters: that wealthy men "are always the target of gossip, lies, and slander"; that "I never saw Bill engage in any inappropriate behaviour"; and, perhaps most depressingly common, "I was fairly certain that some of the women were lying through their teeth". Phillips does concede that "certainly not all of them" were lying, and shared a story that seemed to have been the tipping point for him; the one that got him to the conclusion that rapist Bill Cosby is a serial rapist. He ran into a friend who had been victimized by Cosby. When recounting the story, Philips recalls about asking her about Cosby, and noted that she began crying before he could even finish his question. Phillips explicitly states that he believes his friend, but oddly ends the post by echoing the nearly apologetic tone of the first few paragraphs.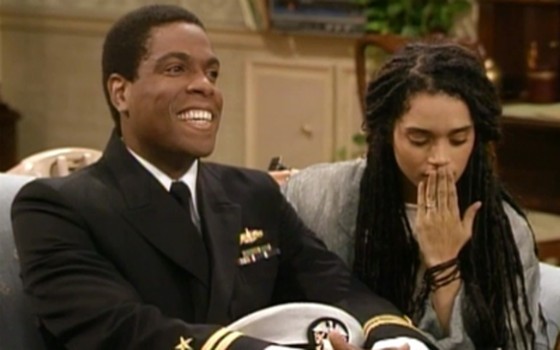 The Cosby Show
It is clear that Phillips is still wrestling with his feelings on the topic, hoping to hold on to the family-friendly image Cliff Huxtable presented without having it marred by the fact that the actor is a serial rapist. The focus of the post is the impact that revelation has had on Phillips personally, though he does admit that it certainly must have been traumatizing for the women Cosby raped.
This week also saw Whoopi Goldberg pull her support for the rapist after the legal concept of the "statute of limitations" was explained to her on Tuesday's episode of The View.