Cyber bullying has reached a crisis point over the last several months. The efforts of celebrities, athletes and others has been well documented for all to see. Former Boston Red Sox hero Curt Schilling inserted himself into the dialog recently in an impassioned blog post. It all started after Schilling took to Twitter to congratulate his 17-year-old daughter on her athletic scholarship to play softball at Salve Regina  College. He has garnered his share of trolls in the past, as he points out. "I'm a Republican. I played for the Red Sox." He doesn't hold back and fully grasps the potential for backlash. However, the response he got to a rather mundane congratulatory tweet was more than he bargained for, as evidenced in some of the following screen grabs: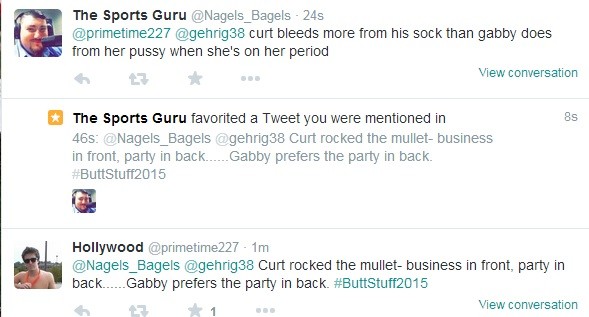 Courtesy of Twitter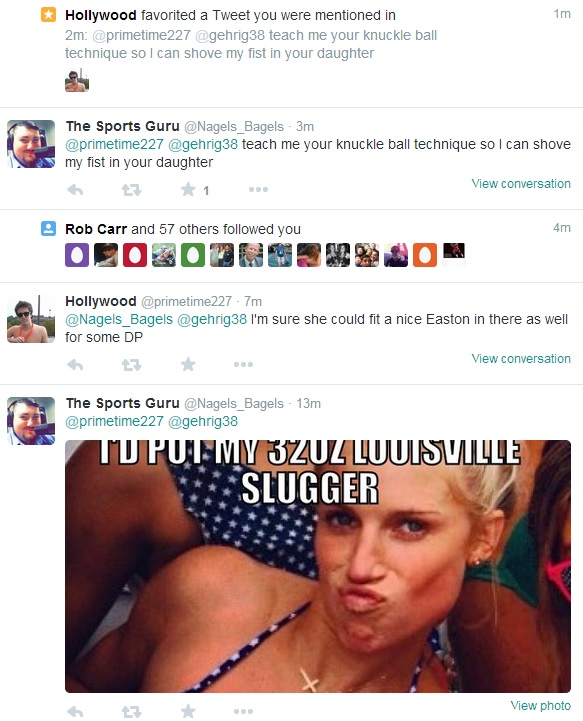 Courtesy of Twitter
Instead of letting the hateful nature of many of these tweets go unchecked, he did some investigating of his own and took to his blog to out some of the most vile offenders. The vigilante move has received plenty of attention and some of the violators have already been punished by their respective schools and employers, as well as Twitter. Cyber bullying is certainly one of the darker, scarier sides of this vast Internet world we live in. Schilling's actions are maybe a drop in the bucket, but this type of activism may curb the idiotic behavior of some. Speaking as a father of two young girls, I certainly commiserate with Schilling. I just hope if/when I'm ever faced with similar circumstances, I show the same restraint to not immediately find these trolls and make my own example of them.
Keep Up With PopWrapped On The Web!