Rising pop hitmaker Frankie Z is ready to take the world by a storm in 2016. Hailing from New York, Frankie is no stranger to the music scene. He's paid his dues onstage with today's top talent including then likes of Selena Gomez, Justin Bieber, and Jason Derulo. Last summer he toured North America with ten fellow rising talents on Johnny Wright's Pop Nation Tour, and now he is preparing to take things to the next level.
Earlier this year the NY native made waves with the release of his emotionally wrought "Beautiful Pain." Now, Frankie Z has opted to continue releasing new music to appease the fans while putting together his debut album. This month he has turned the focus towards his latest release "Addicted," and it further cements his status as a rising talent.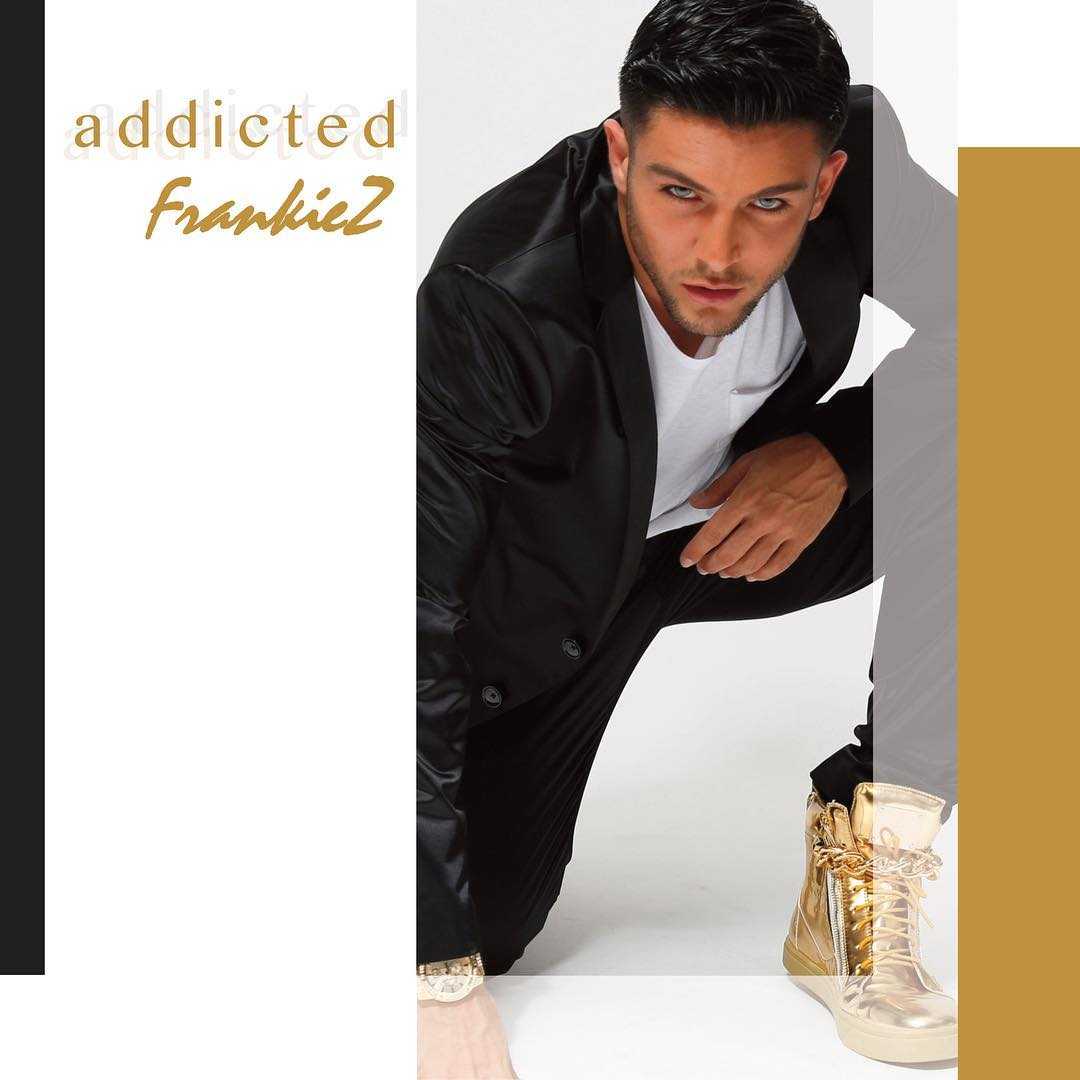 Courtesy of Frankie Z
"Addicted" is a chilly R&B infused midtempo on which the crooner finds himself entranced by a lover's grasp. "I'm addicted to your love, and I just can't get enough" he desperately admits as he falls further into the relationship. Not to be outdone however, the artist offers to provide the same sweet release to his lover. "I can be your fiend" he pronounces, an offer that would be admittedly hard to refuse.
The accompanying music video is a testament to Frankie's raw charisma and talent as a performer. Directed by Aaron Dean, Frankie and his crew took over a factory in New Jersey to shoot the visual. Shot over the course of a day and without any planning in advance, there is an organic quality to Frankie's emotional delivery.
Frankie flawlessly executes choreography in the warehouse, while performing the single as special effects add even more visual interest. Impeccably shot and creatively brought to life, "Addicted" is on track to become yet another powerful release.
Throughout it all the artist is entirely captivating, and after one listen we have to admit to being addicted to Frankie. Check it out below, and you won't blame us!
Watch Frankie Z lay it all out in the "Addicted" music video below!
"Addicted" continues to showcase Frankie Z's versatility and raw talent as an artist. Although the visual is relatively simple in it's imagery, Frankie is entirely captivating throughout it. His choreography is tight, the styling is minimal but pristine, and the track is a solid R&B tinged earworm that has massive hit potential.
Frankie Z continues to prove that he is a popstar who can do it all. Incorporating intricate choreography (the likes of which we don't see enough in the day of the modern popstar) with soulful vocals and killer production, Frankie clearly has the talent and drive to take it all the way. He's set to continue proving his skills while simultaneously paying tribute to the Queen of Pop, Madonna, in his next release; we'd recommend that you take a moment to prepare for that...
Keep up to date with future releases from Frankie Z by following him online. He can be found at his website as well as on Facebook, Twitter, YouTube, and Instagram.