Chicago based band Freaks for Geeks have aims to stimulate your mind with your innovative musical stylings. Comprised of Eric Slager and Aleksa Narbutaitis on vocals, Ryan Basiorka on guitar and synth, Andrew Zimmerman on bass, and Derek Basiorka on drums, the group laid down their earliest roots in 2009. Eric and Ryan first came together with ambitions of experimenting with acoustic hip-hop, before they decided to combine their love for hip-hop with the seemingly opposite respect for rock n roll. As the other members came into the picture and filled out the group, their sound evolved into what you hear today, a seamless blend of the two once dissonant genres.
Freaks for Geeks hit the scene with their first EP Smoke 'Em If You Got 'Em in 2013, and they followed the release with last year's Whatever It Takes. This year is no different, as the group comes back with their third effort Tin. Three projects in and Freaks for Geeks are solidly in their stride on yet another solid release.
Tin opens with "Sleep M.D." opens with some almost bluesy strings before the rest of the band comes in and the instrumentation takes on a decidedly rock feel. On the track the group sings of a meeting of minds in a dream. The track is a compelling listen from start to finish and serves as an effective introduction to the EP.
Lead single "What Might Get Out" is one of the most vastly appealing cuts on the album, as the band faces down their fears of baring their soul. "Don't open the door" they sing on the chorus, equating the unveiling of their deepest thoughts to facing down the monsters hidden behind a door. Eric and Aleksa switch off roles on the verses, creating a solid interplay between their voices and adding a more universal feeling to the track. Suddenly it's not just about one singer being afraid of revealing too much, but it's about humanity's struggle to wear their heart on their sleeves out of fear of voicing the wrong opinion.
Ominous drumming and a roaring guitar line provide an opening for "Settle the Score," the hardest hitting track on the release. As the drum thunderously reverberates to completion under the growling strings a whirling siren comes in alongside lead vocalist Eric's voice. His voice is barbed as he faces off against an opponent over the boiling production. "These days they won't talk to me / these days Imma settle the score" they adamantly proclaim on the chorus, seemingly bolstering their confidence before going in for the kill. If the track is any evidence, we'd say that they're more than capable of coming out on top of any throw down.
Freaks for Geeks close things out on Tin with some inspirational musings on "Jakfox." Opening with a heartfelt spoken introduction, the band airs their disdain for the "beauty contests" of life before urging listeners to just "do what you love and fuck the rest." Tinkling piano keys give way to Eric's swift flow and a more relaxed instrumental production. The group's frontman leaves it all out on the line, as he raps about adamantly pursuing his passions. As the lyrics come to a resolution the track descends into fuzz before ending with the same sweetly tinkling keys from the introduction.
All in all Tin is a strong offering from Freaks for Geeks, and it showcases their varied skills and interests. The EP seamlessly integrates their varied musical interests to create one unified sound. Eric effortlessly oscilates between his rapped and sung lyrics, with effortless backing from the rest of the group. Lyrically and sonically Freaks for Geeks consistently deliver thought provoking content that places them ahead of the game and is hugely listenable to any fans of rap or rock. Three EPs in, and we only want to hear more!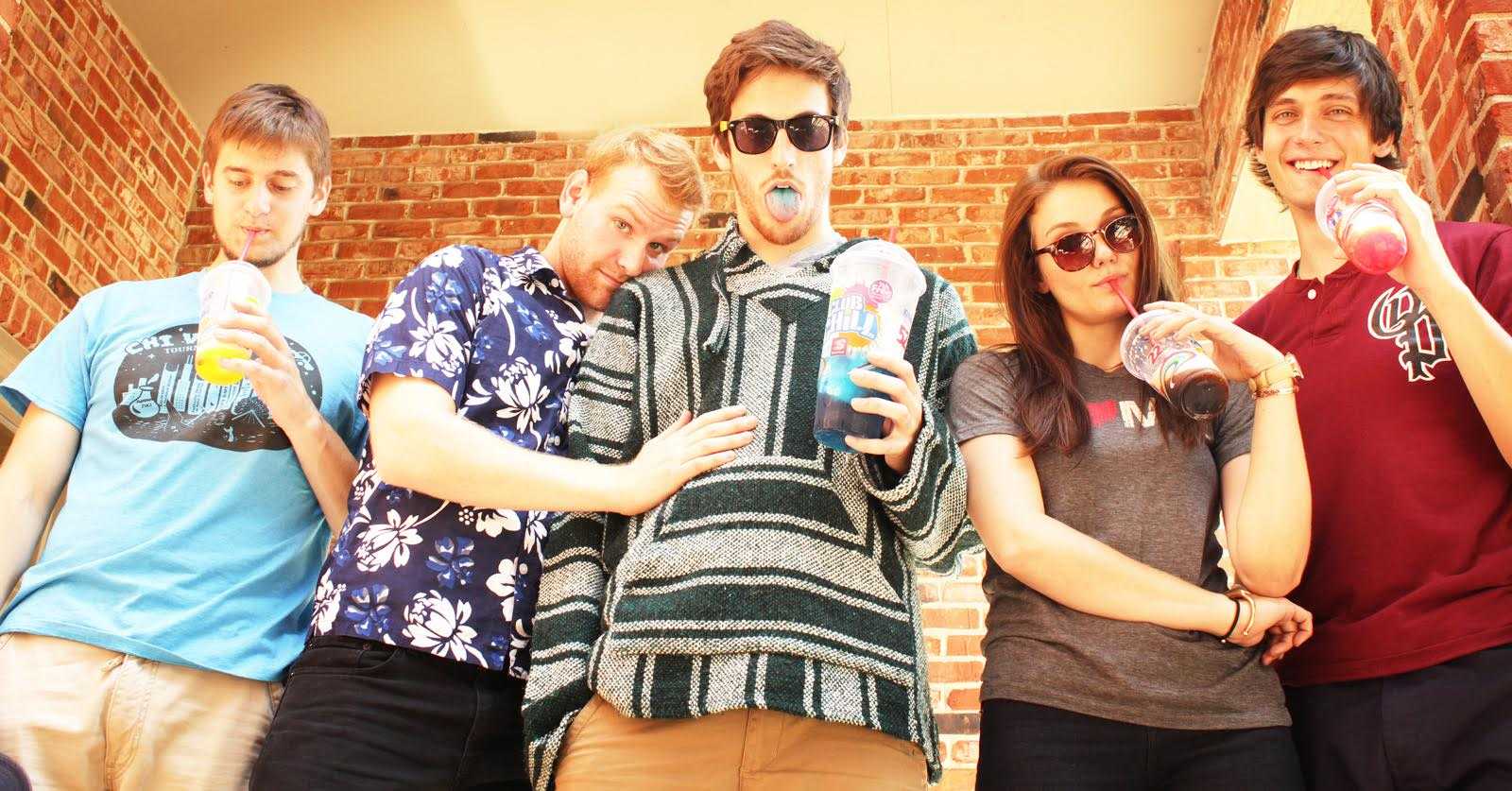 Courtesy of Freaks for Geeks
Keep an eye out for future releases from Freaks for Geeks by following them on Facebook, Twitter, YouTube, BandCamp, and Instagram.