The trailer for the new film Freeheld came out yesterday, and from the looks of it, Ellen Page and Julianne Moore are going to make you cry. Don't be alarmed, it's an uplifting story, to say the least, and it's based on true happenings, which is even better.
If you aren't familiar with the story, this is what real life New Jersey Detective Laurel Hester and her domestic partner Stacie Andree went through when Laurel was diagnosed with terminal lung cancer and the fight it took for her partner to receive her pension benefits when the inevitable happens. Fearing for her partner's future, Laurel appeals Ocean City's board of chosen freeholders with the hopes of ensuring that her pension benefits will be passed on to Stacie.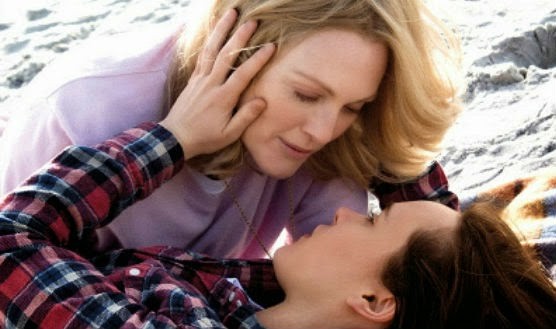 Courtesy of dailymail.co.uk
We're well aware that Moore has a knack for tugging at our heart strings after her 2014 Academy award-winning performance in "Still Alice" but add Ellen Page's fantastic, vulnerable performance, and it looks like we have a winner, or even...a commercial winner, which is huge for the LGBT community. This film will give viewers a chance to see what it was like before same-sex marriages became legal in all 50 states and before gay couples had laws on their side for issues just like this.
Steve Carrell has a strong supporting role, along with Michael Shannon (Boardwalk Empire, The Runaways)  and Josh Charles (The Good Wife). Already surrounded with support, the film has Oscar buzz written all over it. Get out your tissues, and remember, this is just the trailer!
Freeheld hits theaters in limited release on October 2. 
Thoughts on this new film? Let us know in the comment section below!