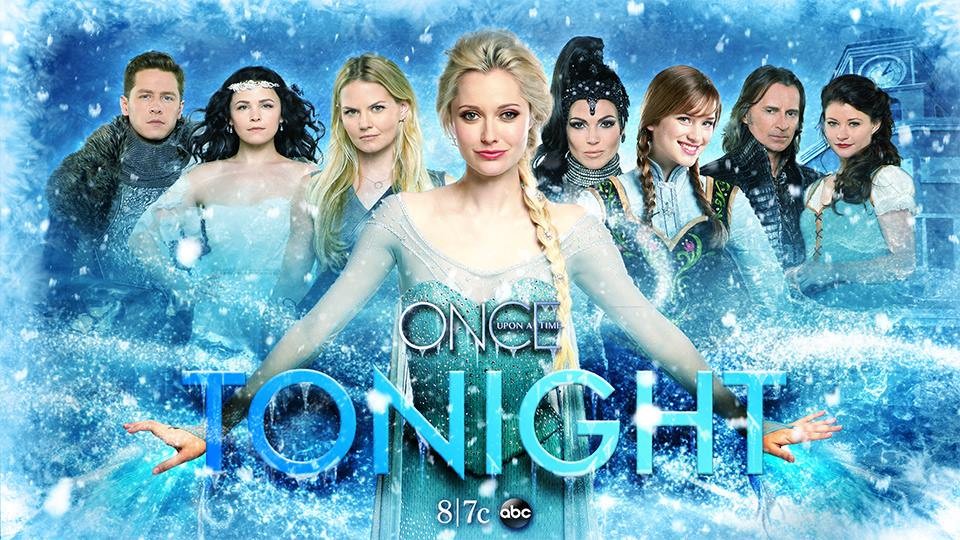 The residents of Storybrooke have been through hell for the past couple of seasons! But, after vanquishing the threats of the Queen of Hearts, Peter Pan and the Wicked Witch of the West, everyone's favorite fairy tale characters thought they earned their rest! Unfortunately, they were wrong! An enraged Mr. Gold killed Zelena in the Storybrooke Prison, as a form of payback for the Witch's manipulation in the part that she played in Neal's death. While she turned to stone and vanished to dust, her magic created a portal. Zelena's portal sucked Emma and Captain Hook into the Enchanted Forest's past, where they fought their way back to present day Storybrooke. However, Captain Swan's excursion to the past came with unforeseen consequences. They saved a mysterious woman trapped in Regina's dungeon… that woman was revealed to be Marian, Robin Hood's wife. While this reveal unnerved and pissed off the Evil Queen, Emma's second mistake might be catastrophic. When the trio was trapped by the Dark One's dungeon, they were able to reopen the portal. However, a bottle also came through with them and it released
Frozen's
Princess Elsa from her small prison! Before Elsa head to Storybrooke, viewers learned about how Anna and Elsa's parents died (in a shipwreck). Five years after the event, the sisters gathered to pay their respects. Elsa told Anna that she had a surprise for her upcoming wedding to Kristoff… her mother's wedding dress and a new snowflake necklace! Anna was ecstatic to find her wedding dress. While Elsa revealed that she was nervous about Kristoff and Sven, she found her mother's diary. She told her sister that their deaths were not her fault. In her mother's wedding dress, Anna ran to comfort her sister and told her that she was "not a monster." They visited Grand Pabbie the Troll King, who confirmed that their parents were heading to Misthaven to find a cure for Elsa's powers. The brave Anna wanted to find her parents! Elsa was furious that her sister used her fiancé to bide time. Kristoff and Elsa bonded over Anna's departure and Kristoff revealed that Anna was heading to the Enchanted Forest. Back in the present day, Elsa made her way towards Storybrooke. Unfortunately, she ran into Grumpy and Sleepy, whose vehicle almost ran her over until she used her icy powers. Everywhere she walked, the frightened princess left an icy trail behind her. As Elsa walked through Storybrooke, Mr. Gold visited Neal's grave and shared a memory from the Ogre Wars. The imp broke down in tears as he remembered Neal's smile. He also revealed that he did not need the Dark One dagger and revealed that he killed Zelena using the dagger. He begged him to give him the strength to tell Belle the truth. Belle and Gold arrived into an empty manor for their honeymoon. He froze Belle and properly held the dagger in a sheet. While he noticed a dark object, Rumple joined his wife for their first wedding dance a la
Beauty and the Beast.
As they danced, Grumpy ran into Emma and Hook and told them about their encounter with Elsa. She ran to a hiding spot and created a giant snow creature and attacked the town. However, a gust of wind blew a copy of the town's newspaper into her hands saying that that her captor, Rumpelstiltskin, had married. Meanwhile, Regina thought that she would lose Robin to his resurrected wife and the former thief confirmed that he has to honor his wedding vows. He begged Regina to understand his decision. She was furious and used her magic to break glass! Regina headed down to the secret prison and broke out her former aide, Sidney Glass, aka the Magic Mirror. She ordered her servant to get rid of the person that is destroying her happiness. The former Evil Queen almost had her chance to get rid of Marian, but Regina saved Marian from Elsa's ice monster and gave her a chilly "Welcome to Storybrooke, Marian." Before Emma could say anything, she vanished. Hook tried to make Emma have a quiet moment and Emma revealed that she was guilty about Regina. Emma went to Regina's office and told that she would fight for her happy ending. Now, Regina wants to find the writer of the
Once Upon A Time
book and wants to change their fairy tale book… so that villains get their happy endings! Meanwhile, Rumple used his Dark One dagger on the magical object. The object transformed into Yen Sid's sorcerer hat. At the same time, Elsa broke into the Pawn Shop and found Anna's snowflake necklace.
Next week, Anna's search to the Enchanted Forest takes a drastic turn! Meanwhile, Elsa takes Storybrooke by storm!
Keep Up With PopWrapped On The Web!
Twitter  SoundCloud Facebook Instagram Tumblr Pinterest YouTube