Entertainment Weekly has just released these very high resolution photos from the set of Wonder Woman, and Gal Gadot looks absolutely stunning in the role of the iconic heroine.
Wonder Woman is set for a 2017 release, and it will star Gal Gadot. Gadot made her debut as the Amazonian warrior in Batman V. Superman. While many movie goers were upset with the quality of Batman V. Superman, most were very pleased with Gadot's performance and appearance as Wonder Woman.
Gal Gadot will be debuting the first Wonder Woman solo act on screen since Lynda Carter in the 1975 TV series Wonder Woman.
Below you can see a couple more photos that debut the Amazonian warrior in her stunning armor: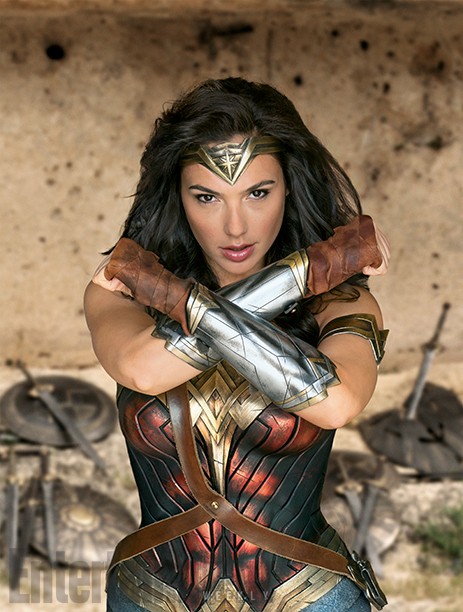 ew.com
Gal Gadot doing her infamous Wonder Woman pose.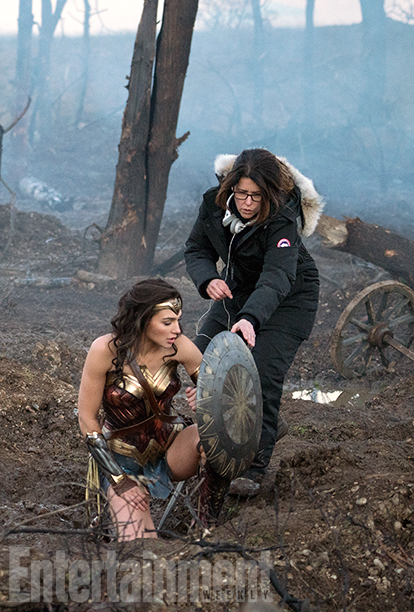 ew.com
Above you can see director Patty Jenkins directing what appears to be a battle scene.
Wonder Woman will be the next installment in the DCEU ( DC Extended Universe ), as the movie will be the next to release after Suicide Squad hits theaters this year.
It is rumored that Wonder Woman will be a origin story from the past, but that the movie will also take place in the present day shortly after Batman V. Superman .
Chris Pine is also set to star in the movie, as he has been on DC comic fans radars ever since he was fan cast as the Green Lantern. While many fans had wanted Chris Pine to play Hal Jordan ( Green Lantern ), instead Chris Pine will be taking on the important role of Steve Trevor.
Steve Trevor is Wonder Woman's love interest and a U.S. intelligence officer. You can actually catch a glimpse of Chris Pine's character in Batman V. Superman next to Wonder Woman in a picture.
With Wonder Woman a little less than a year away, how excited are you to see Gal Gadot as the Amazonian warrior again?