***TRIGGER WARNING: rape/sexual assault.
***WARNING: spoilers ahead.
Game of Thrones is one of my favorite shows and it has so much going for it; great stories, amazing characters and actors, and it really does keep you on your toes. But not always for good reasons.
After this week's episode, where we saw Sansa married to Ramsay Bolton, culminating in him sexually assaulting her while making Reek (Theon Greyjoy) watch on their wedding night. The show has never been afraid of pushing boundaries, often including sexual assaults in scenes where you had to question the decision behind it. For some people, however, this was the last straw.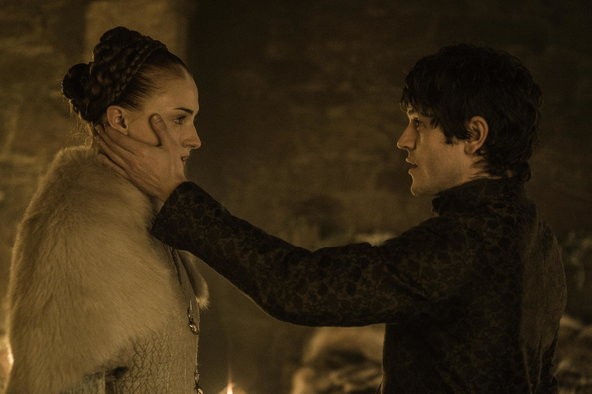 Credit: New York Times
Missouri Senator Claire McCaskill tweeted this week that she can no longer support a show which trivializes rape in such a way.
"OK, I'm done Game of Thrones. Gratuitous rape scene disgusting and unacceptable. It was a rocky ride that just ended," McCaskill tweeted.
Not only that, feminist website The Mary Sue has also vowed to stop promoting the show in any way over their site and social media. Jill Pantozzi, the editor in chief of The Mary Sue, wrote: "From this point forth there will no longer be recaps, photo galleries, trailers or otherwise promotional items."
"There's only so many times you can be disgusted with something you love before you literally can't bring yourself to look at it anymore. That is where I currently find myself in relation to 'Game of Thrones,'" Pantozzi wrote.
In my opinion, media outlets need to be able to deal with these topics in a sensitive and respectful way. Taking the stigma away from sexual violence so that people feel that they can come forward and get themselves out of damaging situations is so so important. Game of Thrones, however, does not do this. The female nudity and general violence is one thing, but to use violent exploitation of women's bodies to make a point about how bad another character (mostly male) is over and over again, it becomes harmful and needs to stop.
What do you guys think? Make sure to let us know!