Lorraine Levis
Staff Writer
@LorraineBow_LV
Just as the world winds down after yet another hugely successful season of
Game of Thrones
, some devastating news has come from the set of season 5. J.J Murphy, who was to be known to fans as Ser Denys Mallister, a senior member of the Night's Watch, passed away on Friday, as reported by the
Belfast Telegraph
.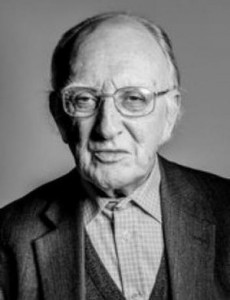 J.J. Murphy Photo: independentagency.co.uk
Even though his role in GoT had not been formally announced, the actor had filmed his first scene as the commander of the Shadow Tower. Only days later he died suddenly at home at the age of 86, and is survived by his wife Mary and family. HBO later confirmed this and has released a  statement from the showrunners D.B. Weiss and David Benioff: "We will not be recasting J.J. Murphy. He was a lovely man, and the best Denys Mallister we could have hoped for. And now his watch is ended." The actor was also set to appear in Dracula Untold, directed by Gary Shore. Murphy's previous film credits include Mickybo and Me, Cal and Angela's Ashes. He was also known for his stage acting and has performed numerous times in the Lyric Theater in Belfast, Northern Ireland. As an Irish person myself, it is safe to say that many of his films were required watching growing up, he is in no way defined as "the actor who was supposed to be in
Game of Thrones
". It was obvious that he was looking forward to this role and that everyone at the show respected him but when you look at the amazing life he led, he will be remembered and celebrated as so much more. Go dtuga Dia suaimhneas síoraí dó. Season 5 of
Game of Thrones
is set to air in Spring of 2015.
Keep Up With PopWrapped On The Web!