Jonathan Frahm
Staff Writer
@JNoodles_ While there were literally tons of awesome announcements for the upcoming Hyrule Warriors during its Nintendo Direct showing last night, they'd arguably saved the best for last when Ganondorf made his presence known. The Demon King and Legend of Zelda staple actually is making his first appearance in a video game since 2008's Super Smash Bros. Brawl. He's arguably black in glorious style, too, as his reveal video has him slicing and dicing up enemy soldiers like it's nobody's business. The 'Dorf has also gotten himself some trademark dark magic on his side, and if that wasn't enough, he's also rocking a new, longer hairdo that already has the gaming community coming together in a... unique... way: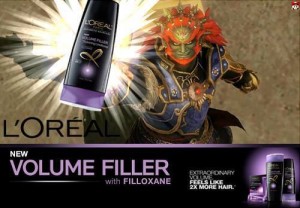 So. Much. Volume.

Also confirmed near the very end of the Hyrule Warriors presentation was a special set of costumes that will have Ganondorf wearing skins reflective of his appearances in Ocarina of Time and Twilight Princess. The costume set will only be available to Club Nintendo members upon registering their copy of the game after they pick it up sometime after its release on September 26, 2014. What do you think about the return of the King? Let us know!

Keep Up With PopWrapped On The Web!