Not only has Gawker Media been put through the legal ringer, but it is now filing for Chapter 11 bankruptcy protection. The media organization is "currently appealing a $140 million verdict in favor of former professional wrestler Hulk Hogan." Hogan has sued the company for invading his privacy.
According to the Huffington Post, Gawker obtained and published video footage of Hogan (real name Terry Bollea) having sexual relations with his then-best friend's wife in 2012.
Peter Thiel, a billionaire in the Silicon Valley area, is reported to be financing Hogan's lawsuit.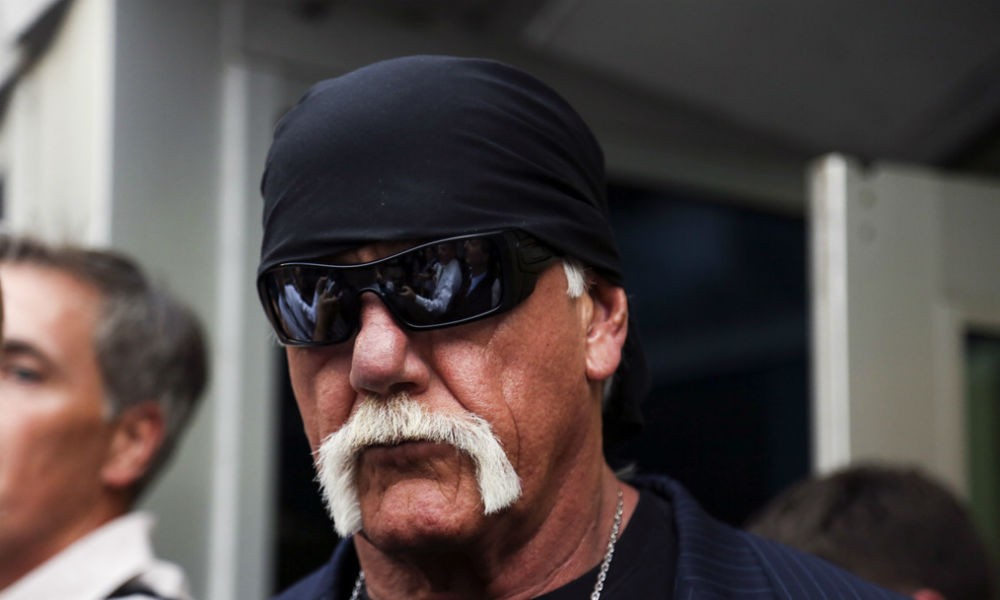 Eve Edelheit/The Tampa Bay Times/Associated Press
According to their bankruptcy files, Gawker's assets run between $50 and $100 million. In contrast, the liabilities from the lawsuit "are between $100 million and $500 million."
That's a lot of cash.
Gawker Media released a statement on Friday detailing its purchase agreement with Ziff Davis, another media company. While Ziff Davis' bid is approximately $90 to $100 million, "other bidders can offer a higher price" while Gawker is still at auction.
"In the event we become the acquirer, the additions of Gizmodo, Lifehacker and Kotaku would fortify our position in consumer tech and gaming. With the addition of Jalopnik, Deadspin and Jezebel, we would broaden our position as a lifestyle publisher," Ziff Davis told employees in a memo announcing the agreement.
If everything goes smoothly and Gawker files effectively, the company may not have to pay out the $140 million.
While Hogan is standing firm, others have come out in support of the media company, including New York Attorney General Eric Schneiderman, who voiced his opinion on Twitter.
Freedom of the press is a cornerstone of our nation. Like them or not, sad to see NYC media giant @Gawker forced to the brink.

— Eric Schneiderman (@AGSchneiderman) June 10, 2016
Chapter 11 bankruptcy helps a company restructure its debts in order to prevent financial ruin. In most cases, a bankruptcy judge will oversee possible solutions which may include the renegotiation of the company's debts. During this time, the company may continue to operate with a few restrictions from the court.
In Gawker's case, filing for Chapter 11 protection means it "triggers a stay on all litigation." In layman's terms, they will not be required to pay "the $140 million penalty or defending against other lawsuits while they go through the process."
While they are in bankruptcy, it is "very likely" Hogan will have to settle for less of a payout. However, if Gawker Media fails to "reach an agreement with its creditors" before the end of their bankruptcy period, the company could be liquidated, further  reducing the amount of money Hogan will receive.