Kate McHale 
Staff Writer
lead roles
in the DreamWorks animated musical movie
Bollywood Superstar Monkey
. While both Michele and DreamWorks studio have yet to respond, several people close to the project seem to believe it is a
forgone conclusion
.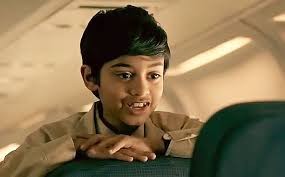 Courtesy of ew.com
This would be the first Bollywood animated musical from Disney, and is roughly constructed on "Ramayana," an Indian tale about a man whose wife was kidnaped from a demon king. Set to take this movie by the reigns is Kevin Lima, the
Enchanted
filmmaker who also directed Disney's
Tarzan
. This movie has been in the works for some time, with Lima signing onto the team in July 2011. The script was created by Gurinder Chadha and Paul Berges. The two previously worked so well together on the film
Bend it Like Beckham
. Lisa Stewart and Chris Chase are all set to produce the amimated musical. A.R. Rahman (
Slumdog Millionaire
) and Stephen Schwartz (
Wicked
) are hard at work on the film's music and lyrics, correspondingly. This Bollywood story is centered on monkey brothers Raj and Deepu.  Deepu is the younger of the two and is believed to be voiced by Chand. Raj releases the ten-headed demon king Ravana inadvertently from his enchanted sleep. Ravana kidnaps Bollywood megastar Chandani. Raj and Deepu band together with Chandani's pet monkey, Pinki. The unlikely heroes join forces to save Chandani from the evil demon, Ravana. It is rumored Lea Michele will voice Pinki, Chandani's pet monkey. Some of you might be familiar with Michele's recent animated film, 
Legends of Oz: Dorothy's Return
, which is a sequel of sorts to the original movie. What do you think of this new DreamWorks creation? Stay tuned for more details about the movie as they emerge!
Keep Up With PopWrapped On The Web!