DJ SoundBite
Staff Writer
@DJSoundBite
I know what you are thinking…how can a tongue and cheek ABC show about a pie maker (named Ned) who can bring people back to life by touching them possibly be acted on the stage?! Well according to creator Bryan Fuller (who also wrote for
Star Trek
,
Heroes
, and is currently writing for
Hannibal
), he has been in talks with Warner Brothers about the adaption but remains
very secretive
about the whole project.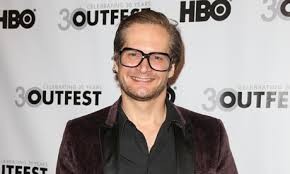 Courtesy of The Guardian
It may just be rumour at the moment, but as we have seen, stranger things have been adapted.I refer you to 'Creature from the Black Lagoon the Musical'…yes that was a real thing!
Pushing Daisies
received
a cult following during its 2007-2009 run, and like Bryan's other show
Heroes
 has often been said to have cancelled too soon. As seems to be the way, networks cancel the shows we love just when the fandom gets its legs.
Firefly
, which received a similar fate, ended up getting its swan song in the form of a theatrical movie, could this be what
Pushing Daisies
will earn on the stage? Will this bring new life into the franchise or is this going to be a slow and painful death that not even the character Ned can revive? What are your thoughts? What show ended way too soon and needs to be resolved? And would you ever want to see it on the stage? Let us know in the comments below.
Keep Up With PopWrapped On The Web!
http://www.PopWrapped.com http://www.Twitter.com/PopWrapped http://www.SoundCloud.com/PopWrapped http://www.Popwrapped.Tumblr.com http://www.Facebook.com/PopWrapped http://www.Instagram.com/PopWrapped http://www.Pinterest.com/PopWrapped http://www.YouTube.com/PopWrapped