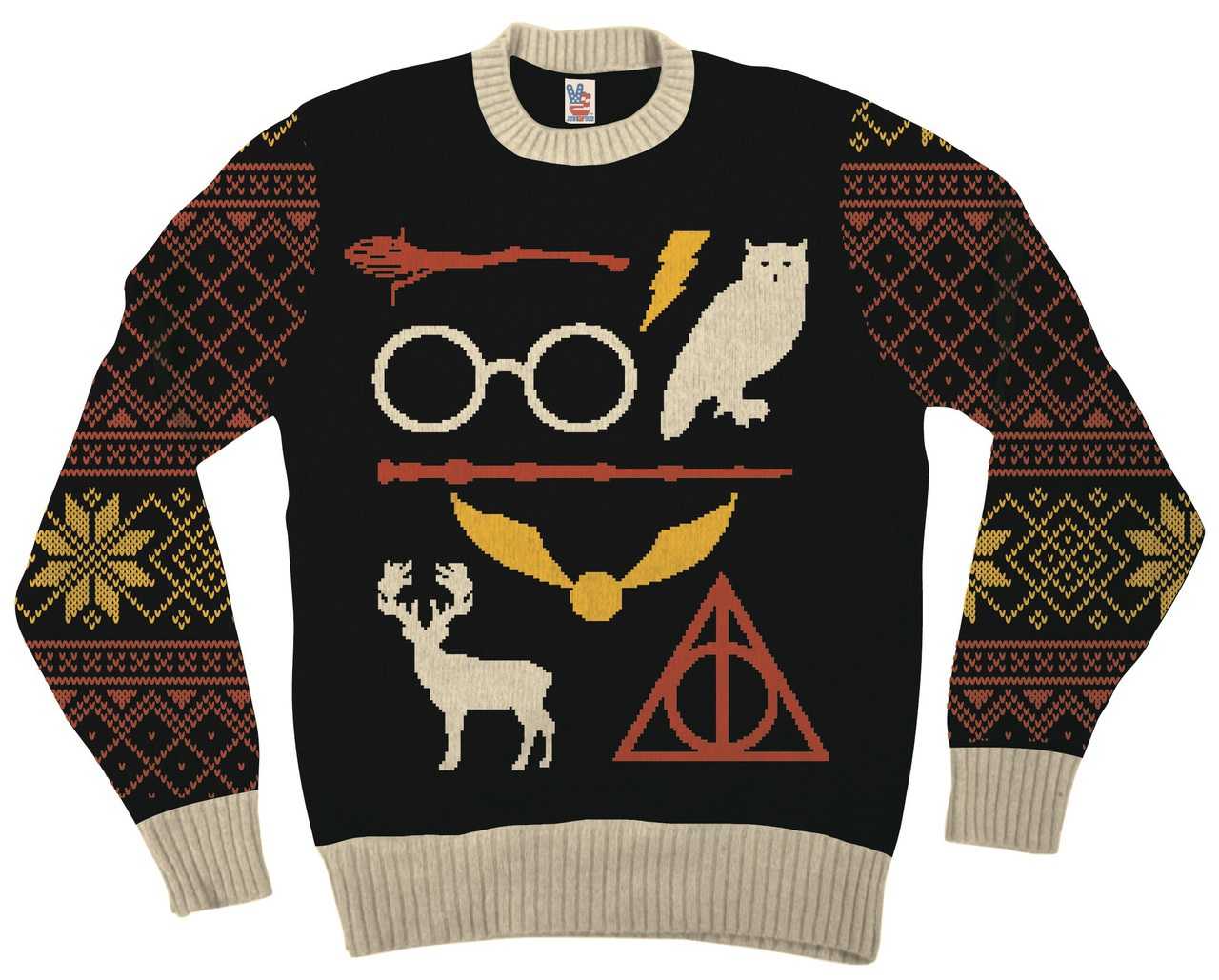 Halloween is in the rear view mirror.  That means the holidays are coming up fast.  There will be eggnog, mistletoe, caroling, and ugly sweater parties.  It is time to get shopping.  There are some great options out there on the interwebs that will not only get you in the holiday vibe, but will let you rock your geek at the holiday sweater party.
For the Star Wars fans, there is an abundance of ugliness to sink your geek into.  Mainstream retailers such as Target and Amazon.com  are great sources for holiday attire that you don't have to wait to get your hands on.  Whether you are a Jedi or on the Dark Side, there is a holiday sweater for you.  Don't be discouraged that some of them are sweatshirts... you will still look great!
Amazon also carries sweaters/sweatshirts for gamers:
Online retailer Merchoid.com (located in the UK) has some great choices for the 2017 holiday season:
If you can't make up your mind, Etsy.com shop, NerdGirlTees has this not-so-ugly, multi-fandom, long sleeve tee:
Urban Outfitters in in the ugly sweater game with this Elf inspired sweater:
Fan of Elf, but need something a little cuter?  You can slip into this sweet narwhal sweater from Festified.com:
Festified.com also has the perfect sweater for those concerned with being  politically correct this  holiday season:
And not to leave Harry Potter fans off the list (it has become part of the holiday movie repertoire), Hot Topic offers the Ronald Weasley classic:
The holidays will be here before you know it so don't wait to order your geek inspired threads, otherwise you may be stuck wearing just another ugly sweater.