A new season of 
Lip Sync Battle 
is nigh upon us, and Spike is pulling out all the stops for yet another solid season of larger than life lip synced performances!  We're just a few weeks from the January 7 debut of the series' second season, and the
project's first trailer looks all sorts of promising
. Last season graced us with plenty of memorable moments, including when Anne Hathaway gave us her best Miley Cyrus impression.  There is truly nothing quite like seeing the former 
Princess Diaries 
starlet swinging around on her very own wrecking ball 
and
 flipping off her competitor and former 
Devil Wears Prada
costar Emily Blunt. One glimpse at the newest 
Lip Sync Battle
 trailer, and it seems like the high jinks are becoming even more high stakes in the new year.  With appearances from the likes of Gigi Hadid, Channing Tatum, Christina Aguilera, Shaq, and Hayden Panettiere this season is no less star-studded than the last. Check out the show's official trailer below!  Just a quick warning though: the trailer you are about to see contains unexpectedly high amounts of 
AWESOME
! https://www.youtube.com/watch?v=fMYto6cvRoA This season's first episode pits husband and wife team Channing Tatum and Jenna Dewan-Tatum against one another in a heated lip sync battle.  The former 
Magic Mike
 rump shaker is rumored to have recruited none other than Beyonce to help with his tribute performance, and things are undoubtedly about to get spicy.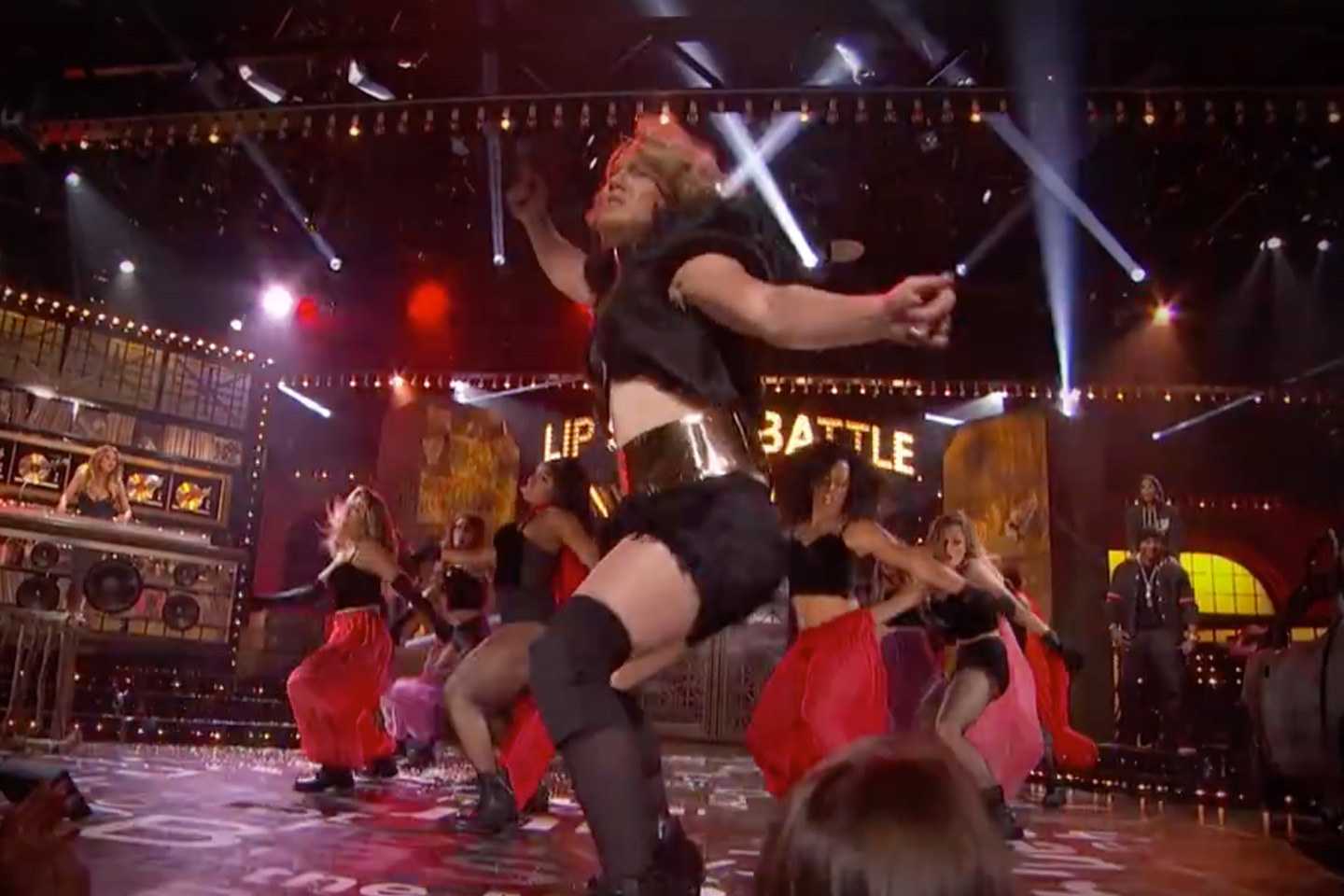 vanityfair.com
The trailer also alludes to a variety of other upcoming performances.  Shaq is seen giving his best 
Flashdance
performance, while Gigi Hadid is all suited up in a black leather bodysuit for a Backstreet Boys tribute.  Christina Aguilera is performing a song originally recorded by none other than herself, though she seems to be a guest appearance arranged by Hayden Panettiere. Series hosts LL Cool J and Chrissy Teigen are returning for their respective positions, but everything else is fresh ready for a new amped up season. Are you excited for the new season of 
Lip Sync Battle
?  Let us know who you are most excited to see in the comments below!