Content Editor
He was with them from the beginning, made an unforgettable mark on their lives and became a part of their family so it was fitting that the Glee family came together yesterday (25 July) to remember and celebrate the life of their friend and colleague Cory Monteith.
It's hard to believe that almost two weeks have passed since the sudden death of Monteith due to a toxic mix of alcohol and heroin. Last week his fans gathered in cities across the world to pay tribute to their hero and now it was the turn of those who knew and loved him best. The private "emotional celebration" was closed to the public allowing the cast and crew the opportunity to give Monteith a fitting send off as only they knew how. Jane Lynch, when asked by TMZ, described the event as " beautiful. And still really sad, but it was beautiful". She added that it was just "nice to all be together again".
According to Glee's creator, Ryan Murphy, Lea Michele, Monteith's on-and off-screen love, was instrumental in the planning of the memorial.
20th Century Fox TV released the following statement after the memorial:
Today, Ryan Murphy and Lea Michele gathered the cast, crew and producers of Glee, along with colleagues from the network and studio, to share memories and music in an emotional celebration of the life of Cory Monteith. We thank the public for their continued outpouring of love and support as we grieve our friend and colleague during this difficult time.

As we've been reporting, many of the cast and crew have paid tribute to Monteith. One of the latest is from his on-screen step-brother, Chris Colfer, who posted the following on his Instagram account yesterday:
I'll never forget all the laughs we shared or the faces we made after awkward interview questions.… http://t.co/Rm0kbwVOUd

— Chris Colfer (@chriscolfer)
We here at Popwrapped will always remember the joy, laughter and music that he brought into our lives and continue to send our love and support to his friends and family.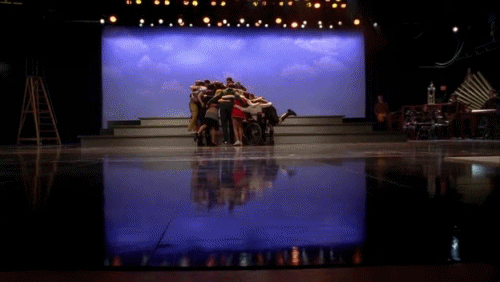 http://www.Facebook.com/PopWrapped
http://www.SoundCloud.com/PopWrapped
http://www.Twitter.com/PopWrapped
http://www.Instagram.com/PopWrapped
http://www.Pinterest.com/PopWrapped
http://www.YouTube.com/PopWrapped
http://www.PopWrapped.com