Ben Patton
Senior Manager
@CincyBen
We all knew
Glee
would end eventually; though I don't think any of us actually knew what that would look like, or feel like for that matter.Fans and stars alike have been weighing in on the topic since Fox announced the series would not continue after a 13 episode run next year. Kevin McHale is the latest
Glee
star to comment on the series' final run, calling it a "bittersweet" end but that it "doesn't feel premature." "We've known the end was coming, which I think was healthier - we've had time to kind of mentally prepare ourselves," he told
Digital Spy
. "But it'll be sad, because the show has changed all of our lives in such a huge way, and it's been an incredible experience. I will miss seeing everybody every day."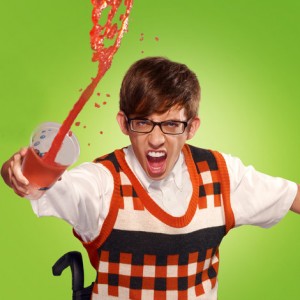 Courtesy of coolspotters.com
Kevin is especially going to miss the crew saying, "We're just as close to them as we are the cast but you don't see them. I think for me that will be the weirdest thing and the hardest thing, to not see the crew. They care about the show sometimes more than a lot of us, because they're there so much and they're investing so much time." "I feel like it's a good time for it to end and we've had a really good run," he says. McHale is currently the host of E4's new panel show
Virtually Famous
which begins on E4 tonight (July 21) at 10pm.
Keep Up With PopWrapped On The Web!