It's so hard to put into words what
Glee
means to me, but I'm going to try.
Glee
, from the beginning, was pretty much everything. I don't think I've ever been so invested in a show and its cast, and that's saying a lot. I fell in love with the underdog. I found a place for myself. I learned that being me was okay and there was nothing better than that. That no matter what people said or thought, I'm me and that's just fine. Rachel Berry reminded me a lot of myself in high school. But on the flip side, so did Lucy Quinn Fabray. It was like seeing two sides of my very own coin played out before my eyes. Which is the reason the two instantly became my favorites. I've laughed with
Glee
. Cried and yelled. Felt down and joyous all at the same time. No show has ever affected me the way this show has. And yeah, this fandom can be brutal, but it's a family. I've met some of the best friends I've ever had because of this show. They gave me seven years and I gave them my heart. Any time someone asks about
Glee
, I get giddy because it means I get to rehash some of the best memories. Like the time that Santana and Quinn fought in season 2. One of the best scenes, in my opinion. "You can't hit me!" I've seen it a million times. I have a million favorite performances, but one that will forever stick out is the "I Feel Pretty/Unpretty" mash-up. They took the two enemies and put them together and in that moment, Quinn Fabray and Rachel Berry created magic. It was incredible and will forever be just that. I put a lot into this show, and the cast and crew never failed to give it right back. I've been to Paramount a lot in the last three years and I had the pleasure of meeting Cory Monteith, seeing Mark and Harry. I got a peek at a few others as well and they were nothing but nice. It's so good to know that, even though their lives are chaotic and fans can be over the top, they still take the time to just say hello. It really makes a person's day. This show, to me, has been everything for the past seven years and I just want to thank the cast and crew for everything they've done. For giving us an outlet, teaching us to fight for what we want, no matter what. Rachel Berry said it best: "
Being a part of something special makes you special, right?
" That's exactly what
Glee
has done. It's made us feel special.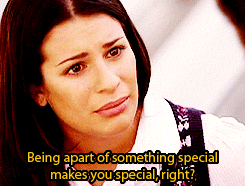 Courtesy of PicsList
One of my favorite things about
Glee
is Performance Rachel. There is nothing better than seeing Rachel Berry perform. She was so in her element and I've been rooting for her since the beginning. Of course, "Don't Rain on My Parade" is a top song. Also, "Paradise by the Dashboard Light." There was so much sass in that performance alone. When they did Girls vs Boys and the girls came out in the leather. I mean, come on. Incredible performances. "Keep Holding On" is everything. Heather Morris doing anything Beyonce. Naya and Adele. Amber singing "Ain't No Way." Cory singing "I've Gotta Be Me." One of my favorites. My all-time favorite song though? "Somebody To Love." It's everything, and when Amber hits that note it become more than everything. My favorite episode, to this day, is "Rumors." Hands down. I love bits and pieces of all episodes, but that episode was just so good. And the
Glee Live
DVD?! I've watched it a million times. I'll admit, I have tons of
Glee
memorabilia from the McKinley High Yearbook to Glee Uno and Glee Karaoke on the Wii. And, well, my favorite character is a tie between Rachel Berry and Quinn Fabray. Complete opposites, yet so very much the same. Complex and nothing like what they seem on the outside. Simply put: Faberry.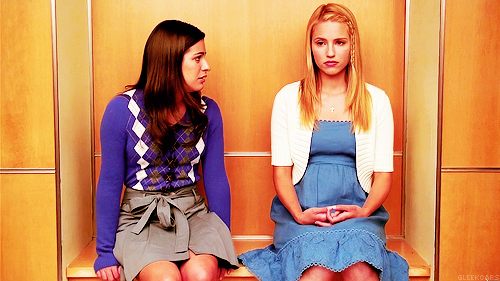 Courtesy of Tumblr
I could go on forever about
Glee
and my feelings. I'm not ready for the end. I will shed tears, I know it, but I also know that all good things must come to an end and so I want to say thank you and tip my hat to both the cast and the crew. Thank you, from the bottom of my heart, for everything you've given us, done for us and thank you for accepting us into your family, thus creating this worldwide family all together.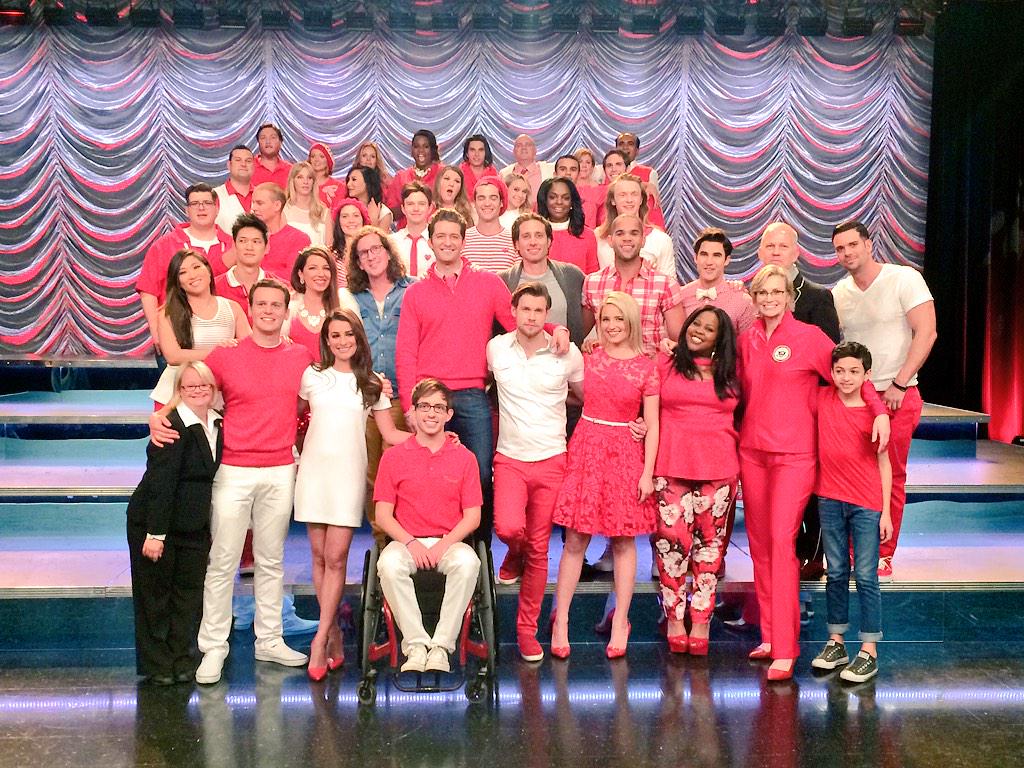 Courtesy of Tumblr
"
Okay, well, family is a place where everyone loves you no matter what, and they accept you for who you are
." - Brittany S. Pierce
Keep Up With PopWrapped On The Web!