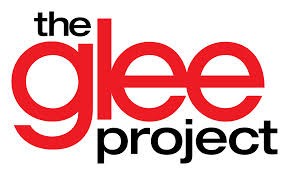 Tarra Matthews
Senior Manager
@tlcm_16
The Glee Project
was the brainchild of the creators of
Glee,
and their goal was to bring new personalities and characters into the show because they knew that the original members of New Directions weren't going to be around forever. The show only aired on Oxygen for two seasons, but it brought us Gleeks some memorable voices and characters to root for on the show. Let's check out the Pop 5
Glee Project
contestants who made it to the big show! 5. Lindsay Pearce aka Harmony
The Glee Project
but she still got herself a two episode arc on
Glee
. Lindsay was the first of
The Glee Project
competitors to appear on season 3. She played Harmony, a fierce competitor, former 'Gerber Baby' and NYADA hopeful who Kurt and Rachel run into at a NYADA mixer. She totally intimidates the pair with a rousing mash-up of "Anything Goes/Anything I Can Do" leaving them shaken and questioning their whole futures. [embed]http://www.youtube.com/watch?v=UcFc47-01QE[/embed] 4. Damian McGinty aka Rory Flannigan "Me name's Rory Flannigan, I'm a foreign exchange student from Ireland and I love everything about America,... especially NASCAR, your half- black president and Victoria's Secret catalogs." So goes one of the best character introductions in 
Glee 
history. After co-winning season one of 
The Glee Project
with Samuel Larsen, Damian made his debut on 
Glee 
with the appropriately titled 
Pot O'Gold
episode of season 3 with 2 solos! During his time on
The Glee Project,
Damian earned the moniker of "Most Improved Cast Member" and Ryan Murphy easily developed a character based on Damian's heritage.
Glee, 
continuity with Rory's story never really panned out. Instead we get Rory being the punch line of many a joke with only Blaine Anderson to stick up for him. Thankfully for Rory, he's a quick study and learns the sneaky ways of New Directions to win Sugar Motta's heart from under Artie's wheels on Valentine's Day.
Glee
as Joseph Hart, the sophomore (we think) aged, home-schooled, guitar-playing Christian. Just the character Ryan Murphy had hinted at him becoming during his time on
The Glee Project
. As the winner of the competition, Samuel was promised a 7 episode arc and again, it seemed like Murphy and the writers were laying down the groundwork for a solid character to develop. Joe's naivety as a character led to the opportunity for deep conversations about how those who follow the Christian faith feel about same sex relationships. And then, when Joe finds himself falling for Quinn after her accident, he turns to Sam for guidance on how to handle his feelings and urges. After his storyline with Quinn, Joe kind of faded into the background for the remainder of season 3 and was around in season 4 in its entirety, but never got a solo. Then *poof!* In season 5 Samuel's character was out. [embed]http://www.youtube.com/watch?v=cWTt2OPK2dM[/embed] 2. Blake Jenner aka Ryder Lynn Blake was the only competitor of season two of
The Glee Project
who made it to the 'big time' - well, Ali made a cameo at Will's 'wedding that never was,' on Valentine's Day but that hardly counts. Ryder is definitely 'Finn 2.0' with some Sam Evans thrown in. The first time we see him it's on the football field and with Finn looking for members for glee club and the musical, why NOT look at the football players? It worked once before.
talked about
touching on learning disabilities which they had "never written about before." But I believe he meant, 'never written about 
WELL
before because I'm pretty sure Sam Evans was supposed to have one, too, way back in season 2. Oh Ryan, how quickly you forget your own show... As for the catfishing, that was an admittedly interestingly written storyline. With Ryder and Unique at odds over Unique's sexual identity, having someone to talk to (the infamous 'Katie') about the whole situation seems to help Ryder. Until everyone starts ragging on him for not meeting the girl in person. When Katie's true identity is revealed as Unique, we got to see that Blake is more than just a pretty face; he can act too. [embed]http://www.youtube.com/watch?v=DeENLD4BBsk[/embed] 1. Alex Newell aka Wade 'Unique' Adams From runner-up on
The Glee Project
to front and center on the Glee stage, Alex Newell, aka Wade 'Unique' Adams is clearly the #1 winner of The Glee Project. Alex made his mark on The Glee Project stage when he dressed in drag to do his second 'last chance performance.' Alex definitely showed he was living up to the name of his alter ego.
Glee Project
contenders, it seems like Alex and Unique were built to stay in the spotlight. So many times in season 4 Unique took the spotlight, from wanting to play Rizzo in Grease and having her parents pull her out at the last moment, to 'out diva-ing' everyone in New Directions, to constantly being bullied because of her sexual identity (including her feud with Ryder). In terms of 'doing it right' in the Glee world, Alex's portrayal of Unique Adams may be just what so many young people need to see. [embed]http://www.youtube.com/watch?v=UPF6JUsB1r4[/embed] So there you have it - the Top 5 Glee Project contenders to Glee characters. Do you agree with our list?? Keep Up With PopWrapped On The Web!
http://www.PopWrapped.com http://www.Twitter.com/PopWrapped http://www.SoundCloud.com/PopWrapped http://www.Popwrapped.Tumblr.com http://www.Facebook.com/PopWrapped http://www.Instagram.com/PopWrapped http://www.Pinterest.com/PopWrapped http://www.YouTube.com/PopWrapped