The American author, screenwriter, and journalist, Mario Puzo, was well known for the classic mafia trilogy, The Godfather. His books were translated into films, which were directed by Francis Ford Coppola and became instant classics upon release. Now fans can get a little part of the masterpiece to take home and cherish thanks to an upcoming auction!
17 years after Puzo passed away, new material from the trilogy is being put up for auction. The bidding started online on February 11th for the Mario Puzo archive. The materials provided are, "...related to The Godfather films and novel, including a 744-page draft manuscript of the original Godfather novel, both handwritten outlines and storyboards for the novel, letters written between Puzo and director Francis Ford Coppola about all three films in the franchise, and much more."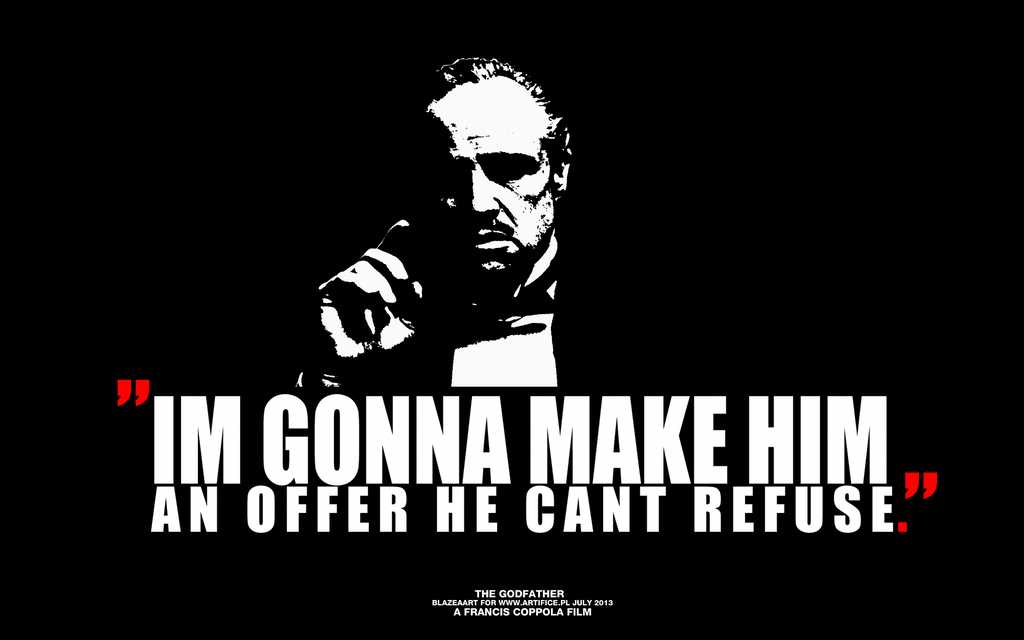 realmarketing.gr
If you aren't able to buy one of the auction items, you can access many of the films on HBO Go and HBO Now. HBO even offers several additional hours of films to watch. Not only are The Godfather, The Godfather Part II, and The Godfather Part III available, but the cut version will be available as well.
HBO's streaming has made The Godfather Epic, which contains a recut combination of The Godfather and The Godfather Part II. Besides the two films, there is additional material only available to HBO users.
According to EW the projects are "cut with additional scenes not included in the theatrical releases, the Epic takes the prequel scenes of Vito Corleone's early life from Part II and places them at the start, tracing Vito's growth (and change from Robert De Niro to Marlon Brando) and flowing into Michael Corleone's rise in the family. The complete story clocks in on HBO's streaming services at 424 minutes. A similarly cut TV miniseries aired on NBC in 1979."
This major Godfather event, Epic, aired on HBO on January 17th and is currently available on Now and Go.