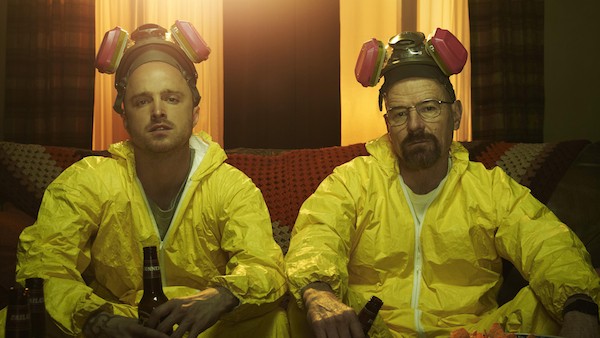 Photo: www.cinemablend.com
Matthew Jenner Staff Writer
@MovieUnchained
Its barely long enough to qualify as a trailer, but AMC has offered viewers the first look at their upcoming spinoff of the mega-hit 
Breaking Bad
, entitled 
Better Call Saul.
The 10-second clip shows Bob Odenkirk reprising his role of sleazy lawyer Saul Goodman in the new show speaking to a client, saying "Lawyers, we're like health insurance. You hope you never need it, but man oh man, not having it? No". Odenkirk was the main source of comic relief on
Breaking Bad
, so it won't be surprising to see him bring that same humor to this show. There is no word if the show will be more comedic or dramatic, but with a comedy genius like Bob Odenkirk in the lead role, I would be surprised to see it be a full-out drama. You can view the trailer below:
Keep Up With PopWrapped On The Web!