I'm hooked on a feeling, and that feeling is excitement! And the reason for this is because a teaser trailer and a very cool poster has been released today for the upcoming movie, Guardians Of The Galaxy Vol 2, the sequel to the 2014 Marvel hit movie Guardians Of The Galaxy.
The first movie, starring Chris Pratt, Zoe Saldana, Dave Bautista and a bunch of other awesome people, was a great film. It was hilarious, action packed, and it really held its own, considering that it had no ties to all the other movies in the MCU. Not to mention that it had an amazing soundtrack.
Needless to say, fans are eagerly looking forward to the next movie, set to be released next year. But to tide us over until then, a very fun poster and a teaser trailer have been released for our viewing pleasure! Check them out!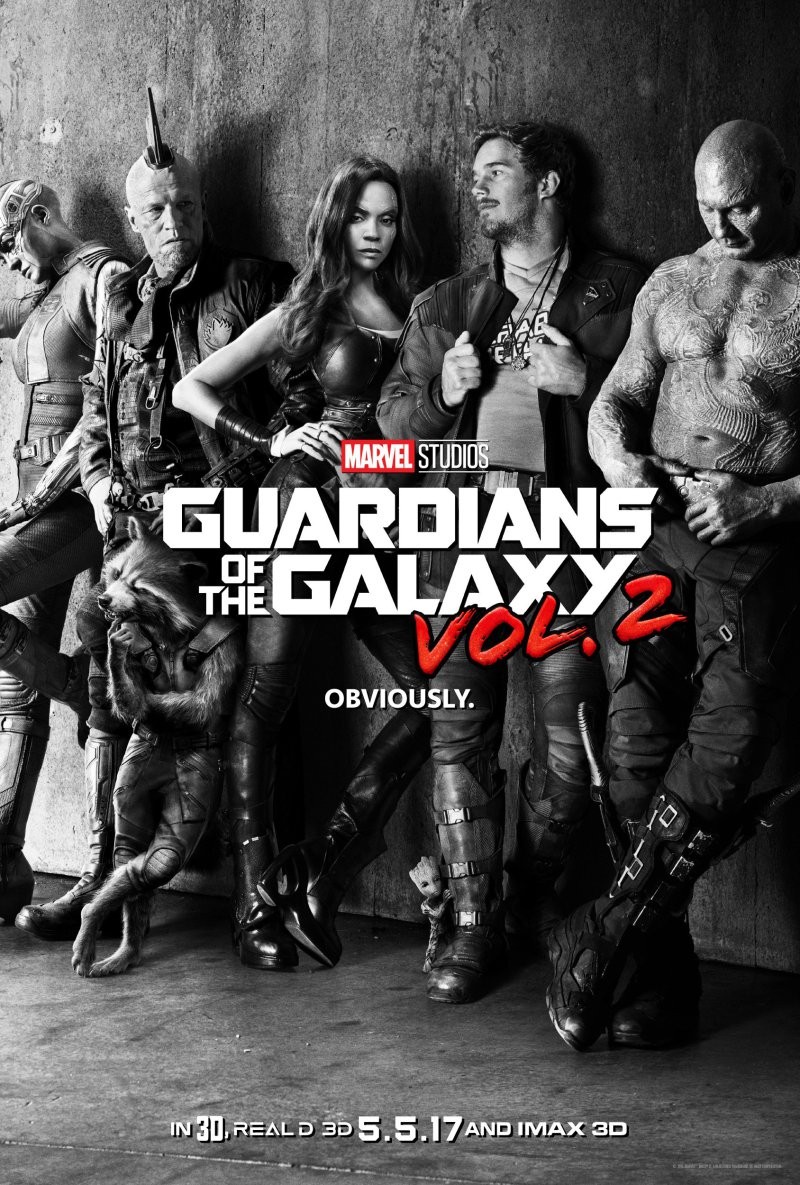 superheronews.com
It is a teaser, so it is just a bunch of clips, but there are some interesting scenes. Yondu walking with Rocket (while it rains bodies?), showing that Yondu is now an ally, a few new characters, baby Groot, and a hug! This gang has come a long way!
The poster is pretty cool, too. The Guardians, plus Yondu and Nebula, leaning against a wall, looking very suave and intimidating. It's got that classic vibe that a lot of the music had, so it's fitting. Did you catch little Groot down by Peter's foot? The black and white is a neat effect, making the bold Marvel red stand out. That 'obviously' tagline is interesting. Does it mean something important in the movie?
I'm excited for this movie! I'm very curious to know who Peter Quill's father is and how these guys will get involved with the eventual events of Avengers Infinity War.
Guardians Of The Galaxy Vol 2 is out May 5, 2017. Now tell me, are you someone who dances or not?