Christina Dogas
Staff Writer
Last Saturday night was an extraordinary night at the Susquehanna Bank Center in Camden, New Jersey! The Native Summer Tour featured such talents as American Authors, The Script, and One Republic. The outdoor amphitheater/indoor theater complex is right across the bridge from Philadelphia.
American Authors opened the show with their song "Think About It." They also sang six other songs from their album Oh, What a Life, which was released in March 2014. The Brooklyn band was absolutely astounding live. It was hard not to sing along to their successful single "The Best Day of My Life."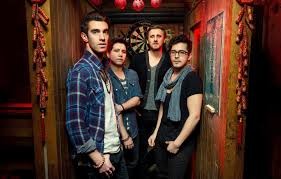 Courtesy of idobi.com
About 20 minutes later, the Irish rock band from Dublin, The Script, came on stage singing "Good Ol' Days." They sang their hit songs, including "Breakeven," "The Man Who Can't Be Moved," "For the First Time," and "Hall of Fame." They announced that they're recording their fourth studio album. Frontman Danny O'Donoghue even ran into the crowd, which got the audience revved up!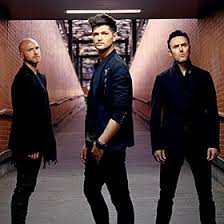 Courtesy of ravinia.com
Everyone waited patiently for OneRepublic, which was about 30 minutes. Suddenly, the band appeared in silhouettes singing their song "Light It Up." Then the Colorado band performed back-to-back singles from their sophomore album Waking Up. OneRepublic mixed all three albums in their set: Dreaming Out Loud (2007), Waking Up (2009), and Native (2013)! Almost everyone stood up for OneRepublic's entire 90 minute set.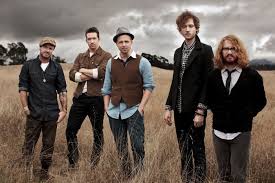 Courtesy of vancouverwa.us
One of my favorite performances of the night was OneRepublic's first single "Apologize," but they did it very differently when frontman Ryan Tedder blended in Sam Smith's single "Stay With Me." The entire crowd was yelling,"Oh won't you stay with me because you're all I need."
Ryan explained that he wrote "Something I Need" for his wife. The song has so much meaning! The lyrics are so beautiful. "If we only die once, I want to die with you."
The song "Preacher" from his newest album was dedicated to his grandfather, who was a preacher.
Ryan Tedder dedicated the song "Good Life" to the people on the lawn seats or the nose bleeds. I came to appreciate this because I was sitting on the lawn seats. The song started out slow and then progressed into the M85 song "Midnight City" intro.  Tedder then sang "I Lived." Before he sang the catchy song, he explained that he wrote it for his three and a half year old son. Everyone got on their feet when they performed their new single "Love Runs Out."
Ryan Tedder covered the widely-known Louis Armstrong song "What a Wonderful World," which was so brilliant! I've heard so many covers of this song, yet Ryan Tedder killed it with his powerful vocals!
OneRepublic ended the concert with a huge bang, performing their single "If I Lose Myself." The entire audience was dancing and singing along! It was truly magical! I have been to so many live shows, but this was by far the best concert I have ever been to. I didn't leave disappointed--and had OneRepublic's album on repeat the whole way home!
Keep Up With PopWrapped On The Web!